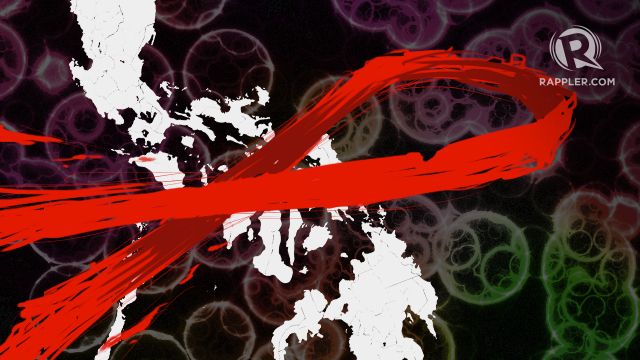 A total of 646 new cases of HIV infections were reported in February – the highest number since the Philippines' first case in 1984, according to the Department of Health (DOH). The number – 33% higher than in February 2014 – translates to 21 new infections every day, according to Dr Jose Gerard Belimac, program manager of DOH's National HIV/STI Prevention Program.
The DOH also warned that an HIV "concentrated epidemic" in 6 Philippine cities – half found in Metro Manila – may reach "uncontrollable" levels in a couple of years without the active cooperation of the public.
Read more on Rappler.