Maximum security measures will be in place despite low security threat, says Davao City Mayor Rodrigo Duterte, chair of the regional peace and order council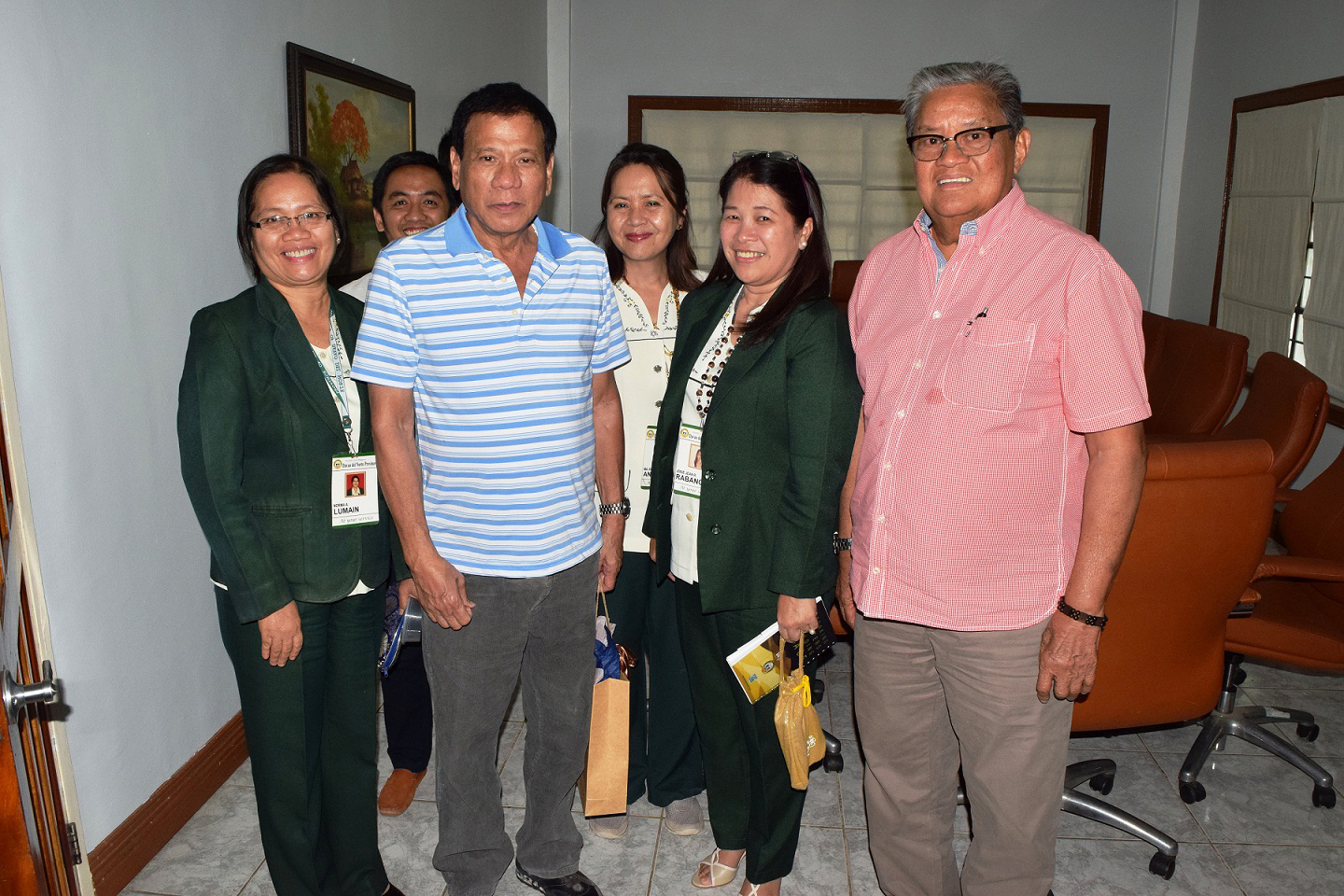 DAVAO DEL NORTE, Philippines – When more than 15,000 athletes gather in Tagum City for the Philippines' premier school-based sports event in May, they will be safe from terrorists threats.
Davao City Mayor Rodrigo Duterte, chairperson of the Regional Peace and Order Council (RPOC), gave this assurance in a meeting of Davao Region officials recently. (Check out Rappler's Palarong Pambansa 2015 page.)
During the RPOC-11 meeting in Davao City, Duterte said the level of threat during the week-long national games is currently at 3 on a scale of 1-10, with 10 as the highest.
Still, he said, maximum security measures would be put in place to eliminate all threats: "The reaction of government is always the same, whether the security threat is at 1 or 10. I  expect nothing, but I am prepared for everything." 
He said he had also called on the New People's Army and other armed groups not to create trouble during the games. He also said it is out of character for the NPA to disrupt an event of this nature.
Duterte also said Davao City will extend security and medical support to augment what Davao del Norte province has in place. His city also gave P1 million as games sponsor.
"I am personally at ease that we will be able to provide unparalleled safety to everyone. With the backing of the whole Davao Region, there is no reason for us to fail," said Davao del Norte Governor Rodolfo del Rosario.
Palarong Pambansa 2015 will be held May 3-9 mainly at the Davao del Norte Sports and Tourism Complex in Tagum City.
The provincial government is receiving support from the Tagum Agricultural Development Company Incorporated, Damosa Land, Davao Packaging Corporation, Davao International Container Terminal Incorporated, and Pearl Farm Beach Resort for the event. – Rappler.com