The Philippine military retracts an earlier account that terrorist Abdul Basit Usman was killed by his own bodyguards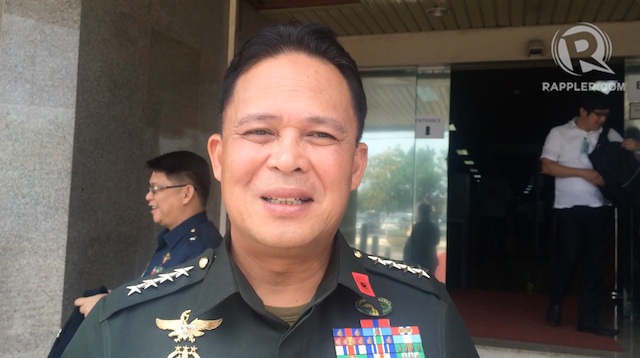 MANILA, Philippines – The Philippine military on Wednesday, May 6, retracted an earlier account that terrorist Abdul Basit Usman was killed by his own bodyguards. (READ: No gov't troops around when Usman was killed)
Armed Forces of the Philippines (AFP) chief General Gregorio Catapang Jr told Rappler it was the Moro Islamic Liberation Front (MILF) that finally got one of the country's most wanted terrorists, who had a US$1 million bounty on his head.
Usman was killed in a firefight on Sunday, May 3, in Guindulungan, Maguindanao.
"They [the Army] were running after Usman. When Usman monitored them, he ran to the next barangay in Muti. He entered an MILF area. He was monitored and they challenged him. Firefight erupted because he didnt want to surrender to the MILF," Catapang said in an ambush interview in the Senate Wednesday morning.
He cited a report of Maj Gen Edmundo Pangilinan, the chief of the Maguindanao-based Army 6th Infantry Division. 
Usman was the secondary target in the controversial police Special Action Force (SAF) operation on January 25, the other one being Malaysian terrorist Zulkifli bin Hir, aka Marwan.
Marwan was killed, while Usman was able to escape. – Rappler.com