Workers are not provided with personal protective equipment including earplugs for noise pollution, face masks for airborne contaminants, and welding goggles
MANILA, Philippines – Almost all 42 Valenzuela City factories recently inspected by a tripartite task force were found to have violated general labor standards (GLS) and occupational safety and health standards (OSH), said labor coalition Nagkaisa.
In a press conference Thursday morning, June 18, Nagkaisa announced the initial results of the first 5 days of surprise joint inspections ordered by the Department of Labor and Employment (DOLE), following the deadly fire that killed 72 people in a footwear factory in the city in May.
The DOLE-created Task Force Valenzuela started onsite inspections on June 8.
Within 5 days, it found that almost all of the first 42 workplaces around the gutted factory of embattled footwear maker Kentex Manufacturing deprived its workers of the assured Metro Manila minimum wage of P481 and other law-mandated benefits.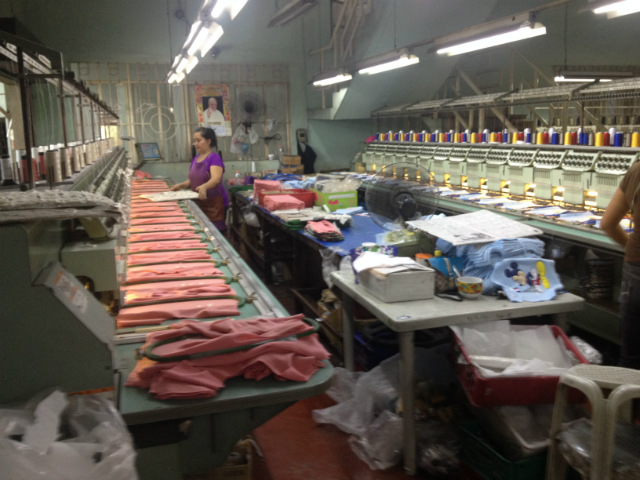 The factories were found to have poor housekeeping, insufficient first aid kits and emergency medicines, and unhygienic toilet and washing facilities, among others.
Although mandated under labor rules, the workplaces lacked an occupational safety and health policy and program, a trained safety officer and first aid responder, an unobstructed fire exit, an annual medical report, as well as policies and guidelines for the prevention and control of tuberculosis and HIV/AIDS.
Workers were likewise not provided with personal protective equipment including earplugs for noise pollution, face masks for airborne contaminants, and welding goggles.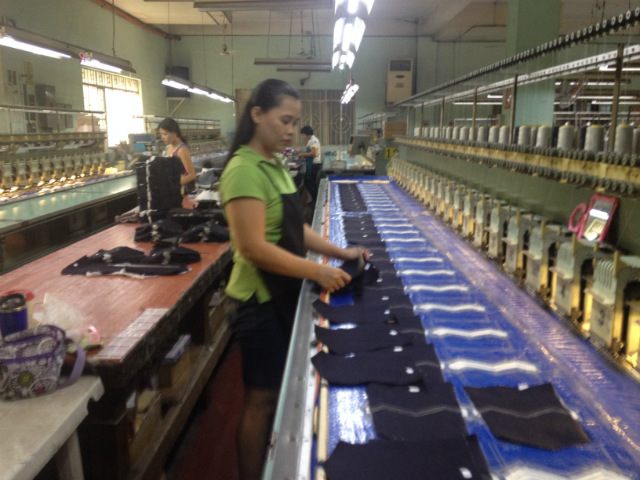 The case of Kentex
These findings reflect earlier stories by workers who survived the massive fire that razed the two-storey Kentex factory.
Relatives of workers killed in the fire told Rappler of horrid factory conditions, including lack of masks amid the stench of paint and processed rubber, extreme heat, and long hours without the corresponding overtime pay, among others.
Fifty-year-old Marietta Madiclom, a Kentex casualty, toiled in the footwear factory for 15 years without health insurance, social insurance, an assured minimum wage, and other law-mandated protection for workers, her husband said. 
Independently sourced by Rappler, the video below shows a worker of Kentex factory applying a chemical into pressed rubber without a mask.
Surviving workers said they had to buy masks and gloves using their own money.
Kentex's factory in Valenzuela City caught fire on May 13, killing at least 72 and injuring others.
Considered the largest industrial accident in the Philippines in decades, the deadly blaze shed light on widespread non-compliance with occupational safety and health standards in workplaces, with DOLE and labor groups reiterating the call to criminalize grave OSH violations (READ: Deaths in PH factory fire show need for decent jobs)
Contractual workers
The deadly Kentex factory blaze is seen as a setback for the Philippine manufacturing industry, an industry that draws foreign investors partly due to cheap labor.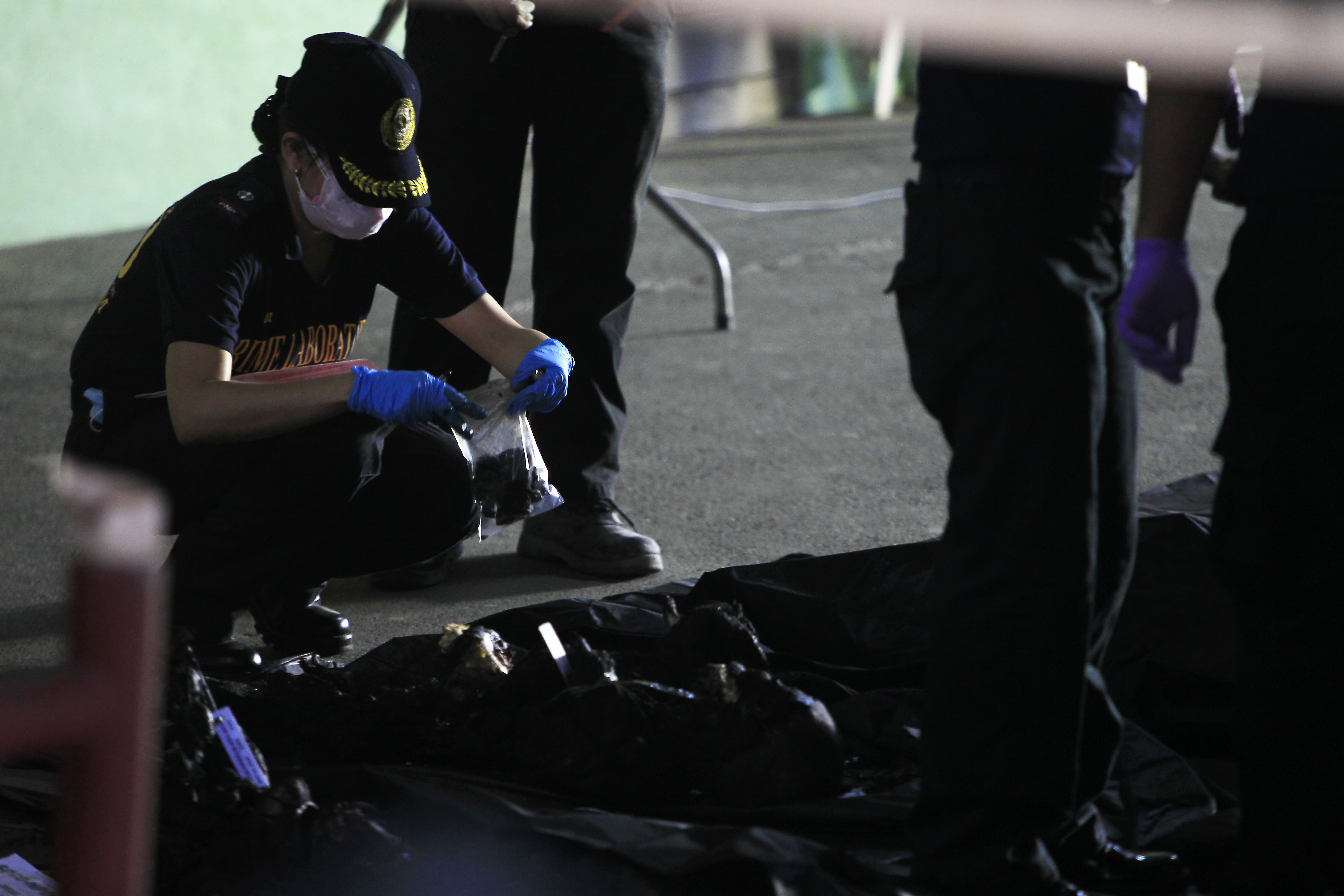 Trade Union Congress of the Philippines executive director Louie Corral argues that the way to attract investors should be through lower utility costs and upgraded skills of workers instead of lax labor standards and low pay.
Labor groups have aggressively pushed for pro-worker reforms in the aftermath of the tragic Kentex fire, including limiting contractual labor in workplaces.
Task Force Valenzuela's first 5 days of inspection also revealed empirical data on widespread contractualization, Nagkaisa said.
"This reality brings urgency for the immediate approval of the pending Security of Tenure (SOT) Bill that strongly penalizes labor-only contractors and prescribes a limit on the number of contractuals on every workplace," the coalition said in a statement.
(Read the SOT bill below.)
The use of a general contractor and a subcontractor is allowed under Article 106 of the Labor Code, unless the entities are not capitalized or are merely acting as dummies to hire workers.
Unscrupulous employers often misclassify workers as contracted from a subcontractor or at times as independent contractors to relegate them to casual status as opposed to regular employees who enjoy a host of workers' benefits. This enables companies to reduce manufacturing costs, 40% of which is often allocated for labor.
While allocating a budget to increase the number of labor laws compliance officers, President Benigno Aquino III has brushed off calls to certify as urgent pending measures to criminalize grave OSH violations and to limit contractual labor. (READ: Metro Manila needs more labor laws compliance officers) – Rappler.com