Karapatan says Elena Tijamo's remains were positively identified by her family, though these were listed under a different name
Over a year after her disappearance, abducted Cebu-based development worker Elena "Lina" Tijamo was reported to be dead, her family and organization said on Wednesday, September 1.
Rights group Karapatan said the family of Tijamo confirmed her death after viewing her remains at St. Peter Memorial Chapel in Quezon City on Wednesday. Her family was assisted by the Commission on Human Rights, and the non-governmental organizations Desaparecidos, and Karapatan.
As early as August 30, Monday, Tijamo's family in Cebu confirmed her death to Rappler but said they were still waiting for more details. Tijamo's sister added that even the day of her death remained unclear to them.
"Wa pa ko kahibawo man ganina ba o gahapon. Kay gipahibawo naman lang ko ganiha sa akong igsuon nga patay na siya," Violeta, Tijamo's sister, told Rappler via text message on Monday afternoon.
(I don't know if [she died] today or yesterday. I was just informed earlier by my brother that she was dead.)
In a statement on Monday night, Farmers Development Center-Central Visayas (FARDEC), Tijamo's organization, also confirmed her passing and said she was positively identified by her family on Monday.
According to Karapatan, a death certificate issued by an attending physician at the VRP Medical Center in Mandaluyong City stated that a certain Ava Perez Reyes had died due to cardiopulmonary arrest and aspiration.
The certificate, along with Tijamo's belongings, were handed over by a certain "Michael" to a sibling of Tijamo who was staying in Metro Manila on August 30. The exchange happened outside the hospital. The rights group added that Tijamo called the same sibling earlier on August 27 to inform him that she will undergo an operation in the said hospital.
Tijamo was abducted from her home in Bantayan Island on June 13, 2020 by still unidentified men said to be carrying firearms. Bantayan Island is a northern island in Cebu Province, four hours away from Cebu City.
Tijamo was a program coordinator for FARDEC – an organization that gives legal aid and agriculture education to farmers. FARDEC, along with 18 organizations, was red-tagged by the Armed Forces of the Philippines and the Department of National Defense in a congressional briefing in November 2019.
In multiple phone interviews days after her abduction, Violeta told Rappler that they were able to maintain contact with Tijamo through phone calls.
In their brief exchanges, Tijamo would reportedly assure her family that she was being given medication, and that her abductors would allow her to return home when quarantine restrictions eased up. Yet, Tijamo never came back alive.
In a short message to Rappler, Violeta said the family was, "okay bisan lisod dawaton (okay despite it being hard to accept)."
Meanwhile, Karapatan and Desaparecido condoled with Tijamo's family and called on for a probe into Tijamo's death.
"Karapatan and Desaparecidos condole with the family and friends of Elena Tijamo, as we deplore the treacherous and highly questionable circumstances of her abduction, disappearance and death. We call on the Commission on Human Rights to conduct an indepth independent investigation on Tijamo's case towards ascertaining accountability," both groups said in a joint statement.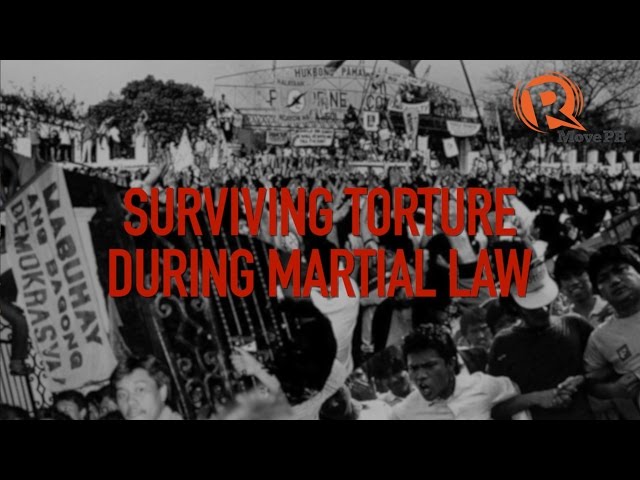 As of 2018, non-profit organization Families of Victims of Involuntary Disappearance (FIND) documented a total of 1,996 enforced disappearances in the country since the late dictator Ferdinand Marcos rose to power.
Of this number, 1,165 were still missing, while 587 surfaced alive and 244 were found dead. During the first two years of the Duterte administration, FIND recorded a total of 23 victims of forced disappearances. – Rappler.com