(UPDATED) As of 4:15 pm on Tuesday, November 3, the ABS-CBN News and ANC YouTube channels are restored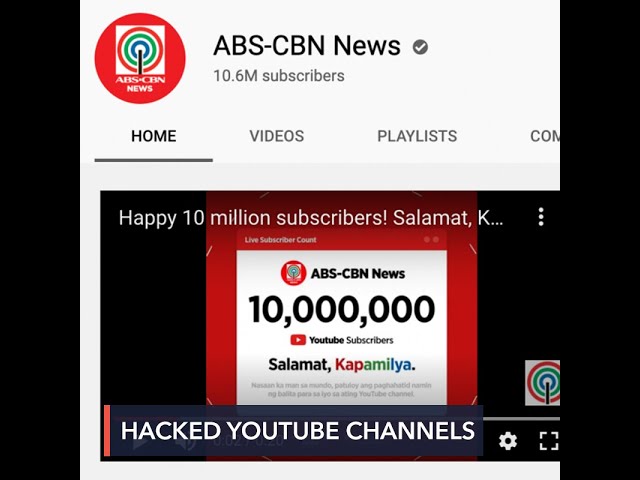 The YouTube channels of ABS-CBN News and the ABS-CBN News Channel (ANC) were inaccessible for several hours on Tuesday, November 3.
Both channels were restored as of 4:15 pm.
What happened
Users could not access the channels early Tuesday morning. The error message that appeared on previously posted videos read: "Video unavailable. This video is no longer available because the YouTube account associated with this video has been terminated."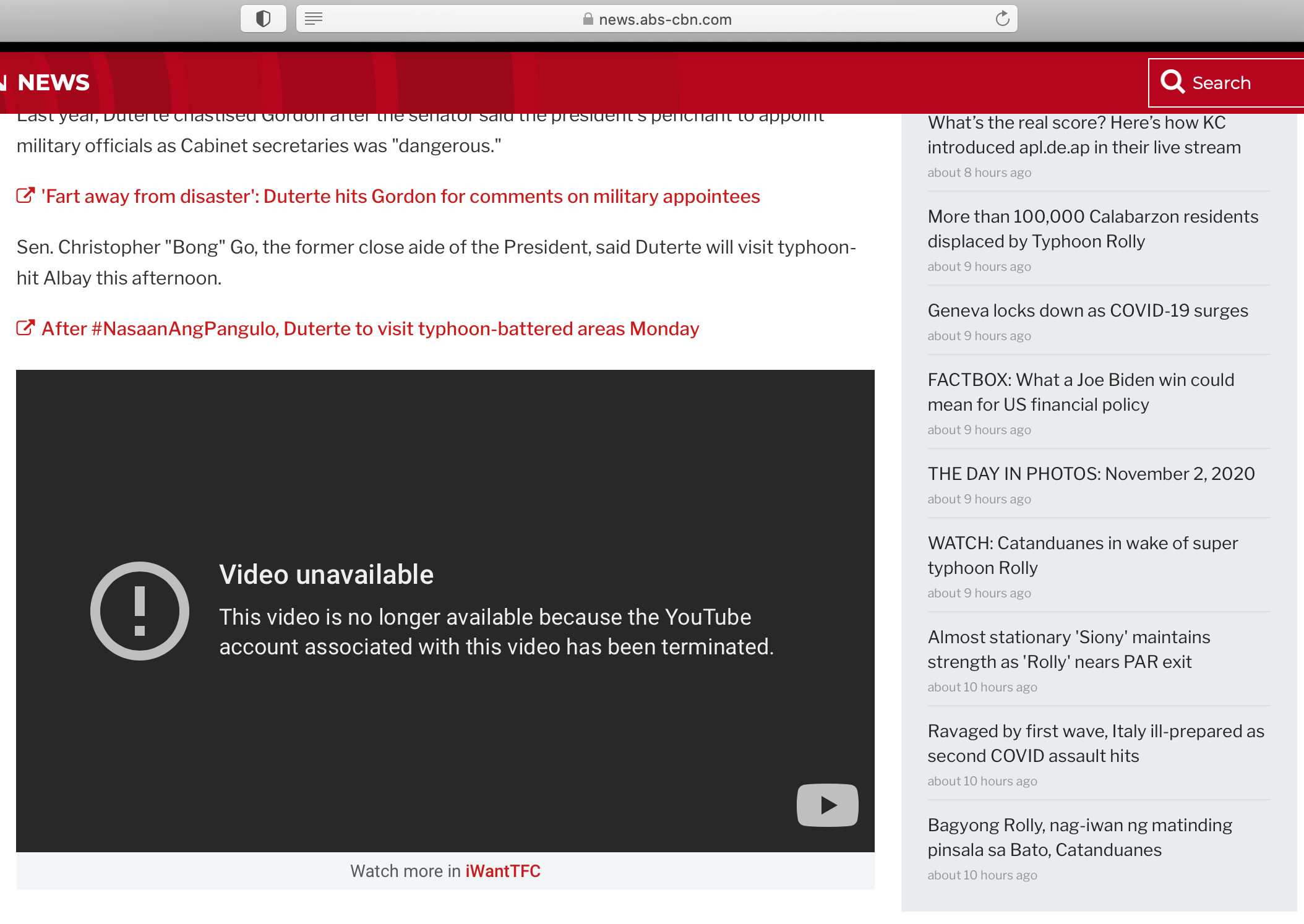 A quick check on the URL also generated a 404 message: "This page isn't available. Sorry about that. Try searching for something else."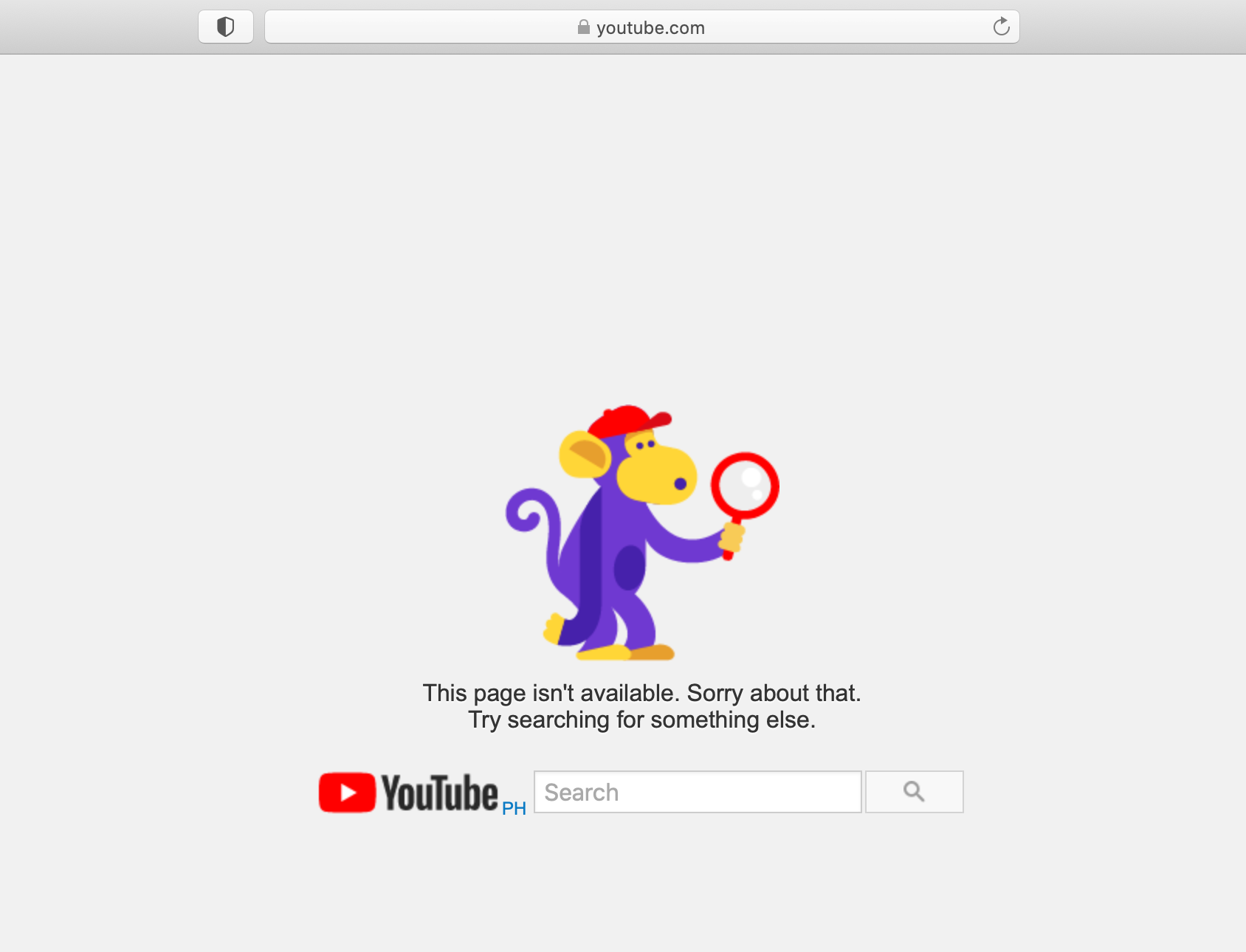 As of August 16, ABS-CBN News registered 10 million subscribers on the platform.
In a statement, ABS-CBN News said it is "aware of the problem."
"We are currently investigating this and working closely with YouTube to resolve the problem. In the meantime, you can catch our livestreams and news reports on the Teleradyo channel. Thank you for your patience and understanding."
Rappler has reached out to Google, which owns YouTube, but it has yet to reply as of posting.
Terminated channel
According to YouTube, if a channel or account is terminated, a user "may be unable to use, own, or create any other YouTube channels/accounts."
"When a channel is terminated, the channel owner gets an email explaining the reason for the termination," it added.
On September 3, the news website of ABS-CBN was temporarily down in the Philippines. It was, however, found accessible via Safari and gadgets with VPN.
At the time, ABS-CBN said it detected a "technical problem" and was looking into the matter.
ABS-CBN was forced to go off-air early May due to a National Telecommunications Commission order. Lawmakers rejected the network's bid for a fresh franchise in July over alleged "numerous violations" – a decision widely condemned as politically motivated.
Following its shutdown, ABS-CBN shifted its focus on its digital and cable businesses. (READ: FAST FACTS: Other businesses of ABS-CBN) – Rappler.com