The ex-tourism chief says he's running for governor to represent those who oppose the province's current approach to the COVID-19 pandemic
Gubernatorial aspirant Ace Durano slammed Cebu Province's current outsourcing scheme for medical personnel in its district and provincial hospitals in a statement.
This policy was implemented before the pandemic, but continued even as hospitals struggled to keep up with the pace of COVID-19 cases requiring hospitalization.
Durano said that he would stop the practice of hiring contractual workers for provincial hospitals and raise workers' wages.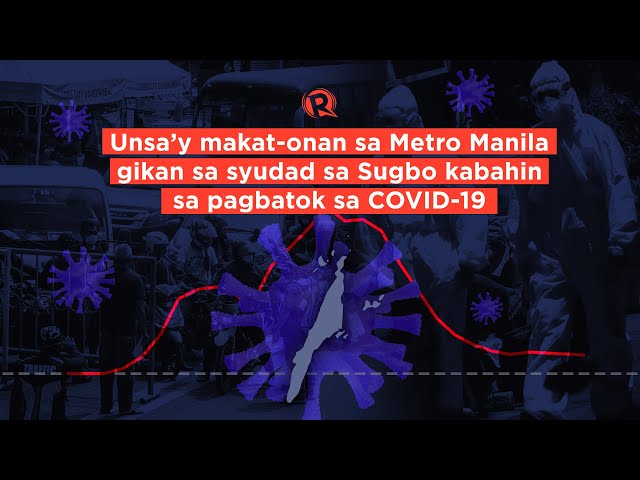 "Our medical personnel are at risk. And they're being sourced out from an agency which takes from their salaries," Durano said in Cebuano during an interview with local radio station DYHP.
"For me, to encourage our medical personnel, and doctors to return to our provincial and district hospitals, what Vice Governor Jujun [Hilario Davide III] did during his administration where he raised wages, and regularized workers was ideal," he added.
Durano was referring to Governor Gwendolyn Garcia's decision in August of 2019 to return to the previous scheme of outsourcing contractual medical and clerical personnel for the province's hospitals through an agency.
Garcia previously defended the policy as an austerity measure to save the province money.
Davide called the outsourcing scheme a "dysfunctional" system that resulted in the lack of competency of medical workers.
Against air purifiers
The former tourism chief also said he was against the province's mandatory air purifier policy.
Durano also said he is running on behalf of the residents who are against the mandatory air-purifier policy for workers in the province.
"Para nako, kana nga hagit, kini akong gibuhat karon, para sa mga wa kauyon sa iyang gipugos nga air purifier; sa tanan nga wa kauyon nga gipasagdan ang mga provincial hospital, district hospital," Durano said.
(For me, this challenge that I'm partaking in now, is for those who were forced to obey the air purifier policy; for those who do not agree with the neglect of the provincial, and district hospitals.)
In August, the Provincial Government mandated drivers, operators, and conductors of public utility vehicles plying the province's towns to wear air purifiers as a health requirement against COVID-19.
This policy later expanded to all workers of commercial establishments in the city in September. The Department of Health previously said they do not recommend air purifiers for protection against COVID-19.
Garcia told Rappler in a text message that she did not have a response to Durano's criticisms of her policies.
"It's an exercise in futility to respond to a Johnny-come-lately whom we have not seen nor heard from all these past months as we grappled with the pandemic," Garcia said.
Durano, who is originally from Danao City in northern Cebu, had stayed out of the limelight since retiring from politics in 2016.
When he announced his candidacy last September 30, Durano said he had come out of retirement to challenge the governor on the province's COVID-19 strategy and policies.
Garcia called Durano a "worthy opponent" for the upcoming 2022 elections when the former 5th District Congressman announced his candidacy for governor.
Garcia's critics accuse her of downplaying the pandemic.
Her administration took the position of "moving on and moving forward" from the pandemic and lobbied against lockdowns, a line the province-run Sugbo News site would often post.
If elected, Durano promised he would do things differently.
"For me, I don't think I'm really the opponent," Durano said in Cebuano during his interview with DYHP. "Because if you remember, she said something that everyone who doesn't agree with her COVID policies should run for governor. For me, I'm just taking up that challenge," he added. – Rappler.com