This brings to 40 the number of military personnel in the plane crash who have been identified by the Armed Forces of the Philippines
The Armed Forces of the Philippines (AFP) on Tuesday, August 10, announced it had identified three more cadavers in the C-130 plane crash in Sulu last month. 
The C-130 Hercules plane crash in Patikul, Sulu, killed 53 people on July 4. Of this number, the AFP has identified 40 military personnel and is still trying to identify 10 others. The military is not keeping a tally of the three killed civilian passengers.
In a statement released on Tuesday, the military said a report from the Philippine National Police Regional Crime Laboratory in Zamboanga Peninsula confirmed the identity of the three military personnel who died in the accident.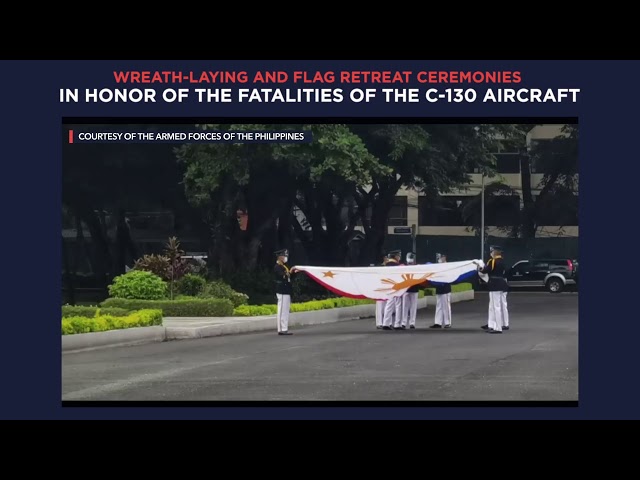 The identified victims are as follows:
Corporal Jemmar B. Mondido, Philippine Army (PA)
Private First Class Lester Al T. Lagrada, PA
Private First Class Bensheen V. Sabaduquia, PA
The armed forces also said they already reached out to the families of the newly identified victims. Their remains are also being prepared to be transported in their respective hometowns. 
Dental records are being used by the military investigators to identify the crash victims, according to an earlier statement of the Philippine Army's 4th Infantry Division.
Newly appointed AFP chief Lieutenant General Jose Faustino Jr. said on August 4 that the Philippine Air Force will release the result of the investigation soon. The AFP chief did not give a specific date on the release of the said probe. 
Faustino added that they are both looking at the training and maintenance side of the aircrafts to determine the reason for the accident. The AFP chief added that it might take another two weeks before the military could identify all the victims. – Rappler.com