AFP spokesperson Major General Edgard Arevalo also notes that military presence in the disputed waters could be mistaken for a provocation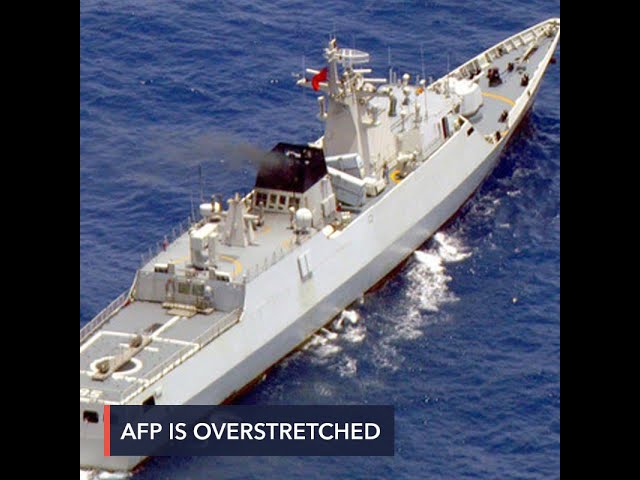 This may hurt, but this is the truth.
The Armed Forces of the Philippines (AFP) said Wednesday, April 14, its resources were already overstretched keeping watch over the expansive waters off Palawan.
"To be honest e makakatulong po siyang madagdagan, subalit hindi pa rin po 'yun sapat (You know, to be honest, it will help us if the number of navy vessels increased, but that won't still be enough)," AFP spokesperson Major General Edgard Arevalo said in a DZBB interview on Wednesday, April 14.
Arevalo was interviewed about the matter of the Philippine Navy deploying more ships in the West Philippine Sea where a flotilla of Chinese militia vessels have been moored for over two weeks.
The Julian Felipe Reef and the other contested sea features where the Chinese ships are scattered are in the waters off Palawan.
Arevalo said that the armed forces deployed a total of 5 navy vessels to the West Philippine Sea but these were not enough.
The Palawan territory under the jurisdiction of the AFP Western Command is a vast expanse approximately 490 square kilometers wide. With the country's current fleet of navy vessels, a single ship would take an average of 10 days to roam this seascape.
Meanwhile, a plane will take almost 5 hours to reconnoiter a small spot in the Palawan territory, according to Arevalo.
Arevalo also noted that the military could not implement a full-blown military presence in the area to drive away the Chinese ships.
"Sana maisip natin na 'pag pumunta po du'n ang isang gray ship o isang barkong pandigma ng Philippine Navy o eroplanong pandigma ng Philippine Air Force ay maaari po itong maituring na isang provocation. At maaari pa tayong maakusahan na tayo ang naging dahilan kaya nagkaroon ng misinterpretation," Arevalo explained.
(Let's realize that if we send a gray ship or a warship of the Philippine Navy or an airplane of the Philippine Air Force, this could be considered as provocation. And we could be accused of being the reason for this misinterpretation.)
In lieu of military assets, civilian ships such as coast guard vessels are stationed in the waters under international treaties. The 2002 ASEAN-China Declaration on the Conduct of Parties states that signatory countries should "exercise self-restraint in the conduct of activities that would complicate or escalate disputes and affect peace and stability."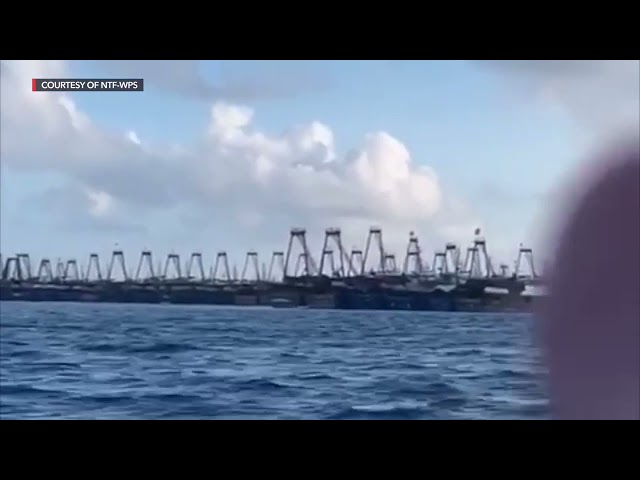 As of Sunday, April 11, there were 261 Chinese ships roaming in Philippine waters – even higher than the March 29 tally of the National Task Force for the West Philippine Sea (NTF-WPS), when 258 Chinese ships were spotted inside the exclusive economic zone.
In an interview with Rappler, Singapore-based naval expert Collin Koh Swee Lean said the presence of the Chinese navy in the West Philippine Sea means one can anticipate more active Chinese activities in the area.
The NTF-WPS on Tuesday, April 13, slammed the continuous swarming of Chinese ships in the West Philippine Sea despite fair weather and called it "prejudicial" to regional peace and security. – Rappler.com