(1st UPDATE) Lawmakers again come to the defense of the Duterte administration after new revelations at the Senate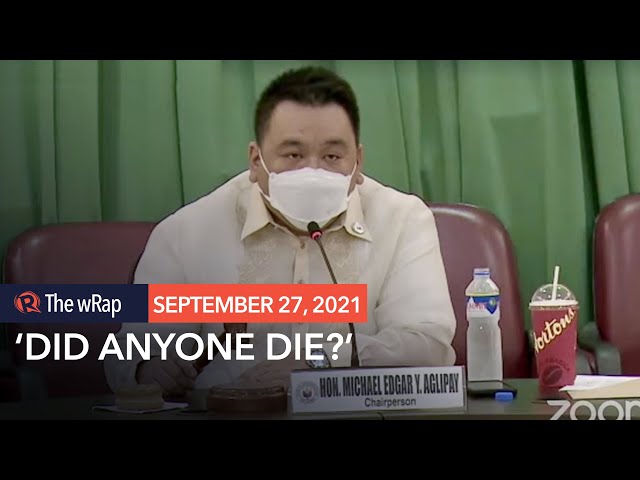 After a stunning revelation at the Senate that face shields obtained by the government from Pharmally could have had their expiration dates changed, the House again came to the defense of the Duterte administration.
During the continuation of the House good government and public accountability panel's probe on Monday, September 27, chairman DIWA Representative Michael Aglipay asked if the allegedly expired face shields had killed frontliners who used them.
"May nagkasakit po ba o namatay (Did anyone get sick or die)?" Aglipay asked the Department of Health (DOH).
"Wala naman po sa pagkakaalam namin po (No one, as far as we know)," said DOH undersecretary Carolina Taino.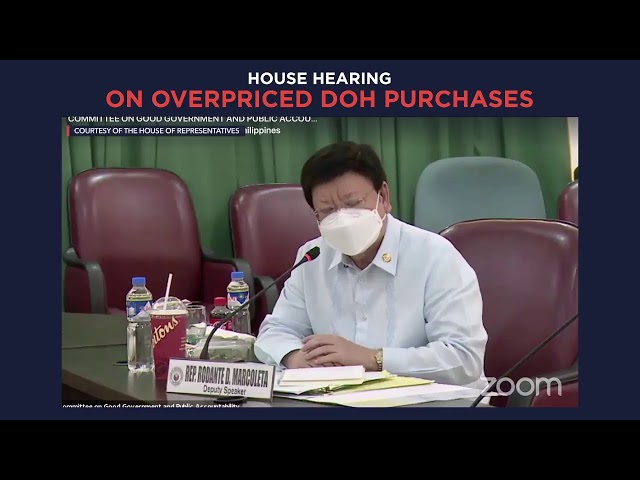 Surigao 2nd District Representative Johnny Pimentel, who was interpellating when Aglipay asked his question, concluded that the government had no losses in the deal if the face shields had been used.
"The issue is not the expiry, but if they were used by frontliners," said Pimentel.
He added: "We have already established that the face shields were utilized. Meaning, wala hong lugi (there is no loss)."
How do face shields expire?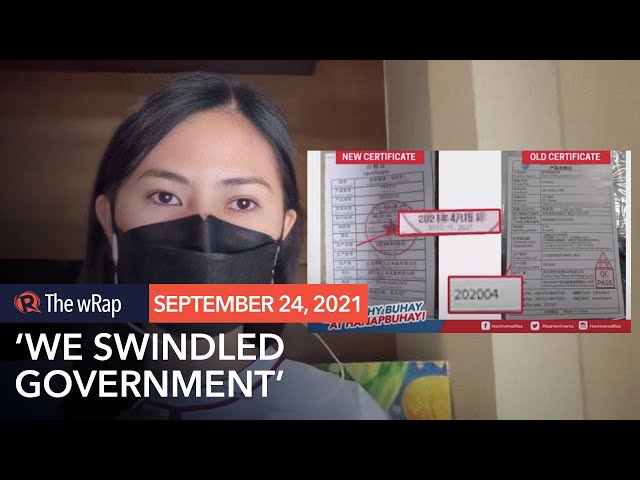 Earlier in the hearing, Pimentel asked how face shields could expire.
DOH Secretary Francisco Duque explained that the styrofoam, which are usually glued on the face shield's point of contact with the wearer's forehead, could expire.
"That, apparently, is what is subject to shelf life," Duque said.
During the Senate probe, Pharmally's incorporator and regular affairs head Krizle Grace Mago said she was instructed to tell warehouse staff to change manufacture dates on medical-grade face shields from 2020 to 2021.
Whether 2020 or 2021, however, the DOH in its own Administrative Order No. 1996-9-B required that the expiration date of medical supplies it receives should be at least be one and a half years away.
DOH AO No. 2019-0058 also mandates expiration dates of items for consignment shall not be less than 12 months from the date of delivery.
The House's line of questioning again sought to counter that of the Senate, as it continues to defend the Duterte government's deals with Pharmally.
The House panel originally planned to close its probe on Monday, but Aglipay said they will take more time probing the issue, following the revelations at the Senate. – Rappler.com
Read the other stories from the September 27, 2021, House committee on good government and public accountability hearing: