Western Visayas ramps up quarantine measures as the number of COVID-19 Delta variant cases rise in the region
Local government officials in Panay island in Western Visayas have tightened their quarantine measures as they reported on Monday, August 23, a surge in cases of the COVID-19 Delta variant.
The Aklan provincial health office said the Philippine Genome Center confirmed 21 new Delta cases. Twenty have recovered and one died, it said in a statement.
The provincial capital of Kalibo has five cases, while Numancia has three. Banga, Ibajay, New Washington, Malinao, and Madalag towns have two cases each. Nabas, Tangalan, and Makato have one case each.
Mayor Jerry Treñas confirmed 11 cases in Iloilo City. Iloilo province has 16 new cases: four from Oton, two each from Dingle, Santa Barbara, Zarraga, and Janiuay, and one each from Alimodian, Guimbal, Pavia, and San Miguel. While all cases have recovered, the mayor said, the patients will still be required to get new RT-PCR tests.
The reports came on the same day Iloilo Governor Arthur Defensor Jr. and Treñas announced new measures to stop the further spread of COVID-19.
Defensor ordered city and municipal mayors on August 23 to implement his lockdown order on all barangays that still have rising COVID-19 cases.
The Iloilo governor signed on August 19 an executive order limiting travel to and from zones with clusters of cases to authorized working residents (APORs) who have a quarantine pass from their barangays. The pass requirement includes those traveling for medical and humanitarian reasons,
Only one other member of the household can get a pass to secure essential goods and services. "Those leaving for vaccination should present a quarantine pass or COVID-19 Vaccination Card," the order said.
Only travel for medical emergencies and other responses to crises are exempted from the pass requirement.
Treñas ordered the return of border controls across the metropolis on Tuesday, August 24, citing the high rates of cases in the province. The city will suspend border controls every Thursday when it opens its vaccination sites to non-residents.
Treñas also said the curfew hours were reverted from 9 pm to 8 pm.
Mobility curbs
Treñas said if cases continue to rise in Iloilo City, he might also impose barangay quarantines.
Defensor said the province's move aimed to "significantly reduce people's circulation in order to address the developing COVID-19 surge in the province and the advent of the new COVID-19 variants."
The provincial health office said it was still coordinating with towns and cities for a list of affected barangays.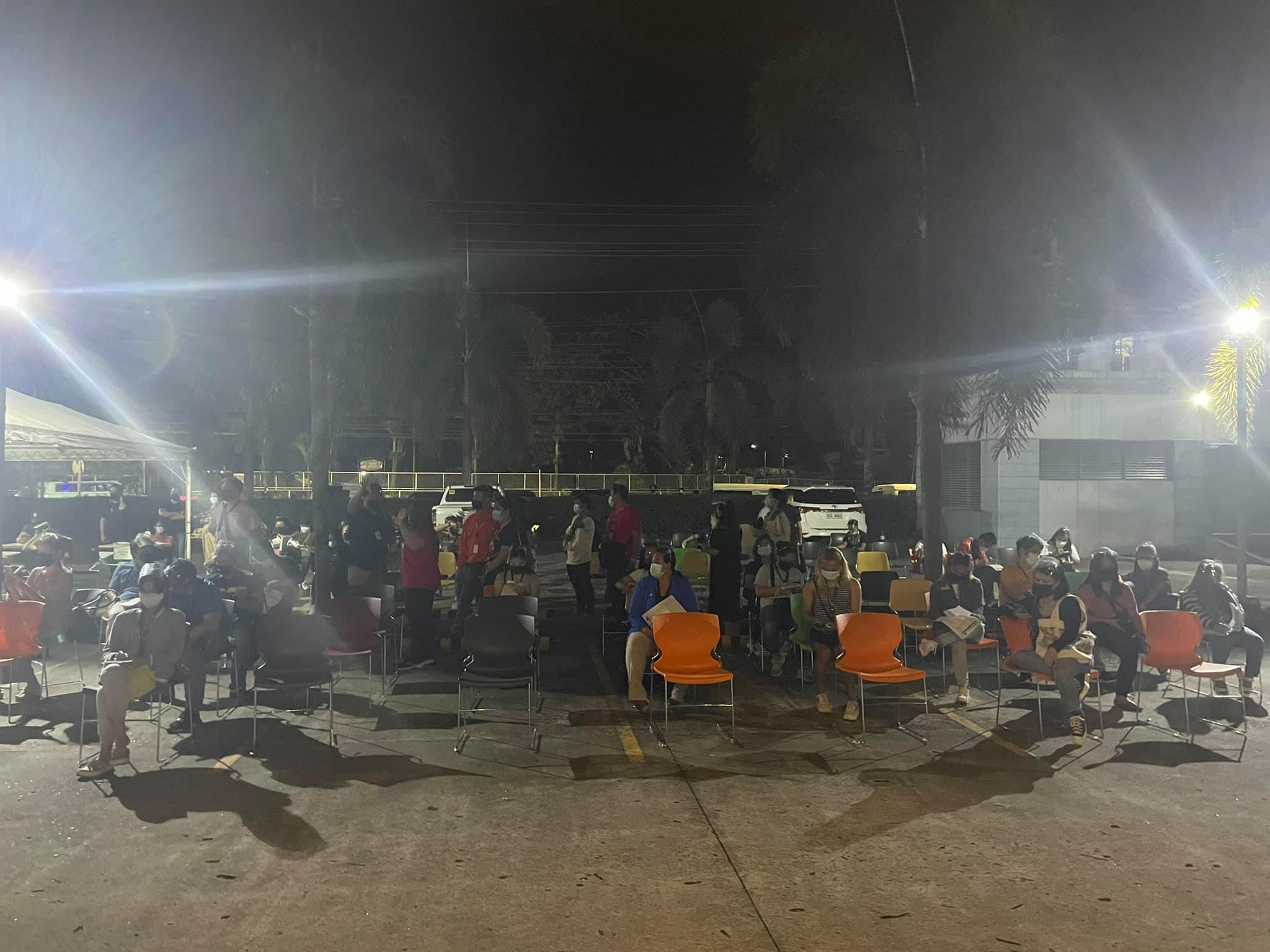 The Department of Health Western Visayas on Sunday, August 22, reported 311 new COVID-19 cases in Iloilo province, with 3,516 active cases. Daily new-case figures for a week have remained in the 300s, except for one day when the DOH reported only 170 cases.
Iloilo City's new cases have hovered in the 80s for a week while Bacolod, which registered daily new cases in the 30s and 40s last week, reported 69 new cases on Sunday.
Iloilo City will open one day a week for residents who have not pre-registered for their COVID-19 vaccine jabs. Treñas also ordered the city pandemic management team to coordinate with the BJMP for the vaccination of people deprived of liberty this week.
Defensor said the province would help expand the number of hospitals capable of treating severe or critical COVID-19 cases.
Aside from the Iloilo provincial hospital, which is set to open the province's first critical care unit before August ends, the province planned to also help the health department start critical care programs at the Western Visayas Sanitarium in the municipality of Sta. Barbara and the Don Jose S. Monfort Medical Center Extension Hospital in Barotac Nuevo.
It has also invested in hiring of medical staff and new beds to increase COVID-19 bed capacity of the provincial and district hospitals from 50% to 70%.
The DOH Western Visayas office press release thought listed only one case for Bacolod. The DOH said Antique, Guimaras and Capiz provinces had one case each.
New plasma center
Bacolod City, meanwhile, announced Tuesday the extension until December 2021 of more than a hundred contact-tracers' contracts under the Department of Interior and Local Governments.
The city government met online on Friday, August 20, with executives of the Bacolod Adventist Medical Center (BAMC) to finalize the proposed public-private partnership to establish a Molecular and Convalescent Plasma Laboratory.
Convalescent plasma, donated by persons who have recovered from COVID-19, is given as adjunctive life-saving therapy to hospitalized patients with severe or critical symptoms to help them recover since it exerts an antiviral effect, suppressing virus replication before patients have mounted their own immune responses.
Night shift vaccine centers in Bacolod
Bacolod City Mayor Bing Leonardia pledged to make the CP laboratory operational as quickly as possible, as part of the city's preparation for any future surge of COVID cases in light of the emergence of new, more transmissible variants.
City Administrator Em Ang said while cases in the city have gone down, they wanted to be prepared for any new outbreaks, especially of the more infectious Delta variant.
Bacolod increased the number of vaccinated business process outsourcing (BPO) employees by almost a thousand over the weekend through its "night-shift" vaccine teams that go to workplaces.
The city also used a second mobile vaccination bus, on loan from Vallacar Transit, to vaccinate vendors in three public markets on August 22 and expectED more than a thousand vendors to get jabs in the next few days. – Rappler.com