Wrong fandom, congressman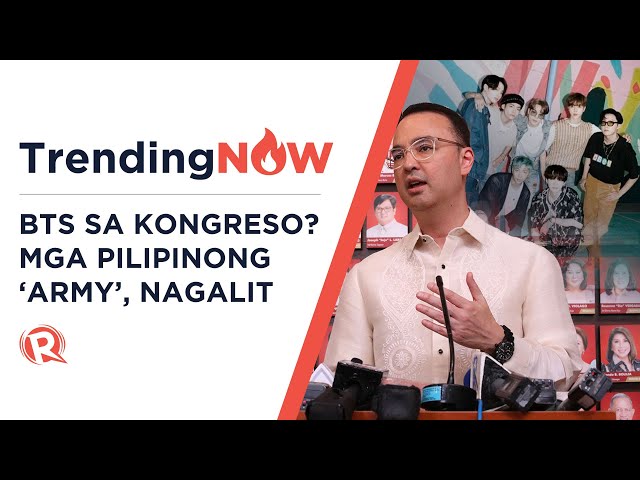 Hell hath no fury like a fandom provoked.
Fans of K-pop septet BTS showed what happens when someone, in this case, an ousted speaker trying to make a "comeback," tries to use their beloved boys for clout.
Enraged fans took to social media to slam the attempt of Taguig City-Pateros 1st District Representative Alan Peter Cayetano and his 6 loyal allies to ride on BTS' popularity by calling his "majority bloc" as "BTS sa Kongreso." (READ: Cayetano's comeback: Ousted speaker to launch 'BTS sa Kongreso' bloc)
Filipino ARMYs drafted a letter to BTS' agency, Big Hit Entertainment, to complain about Cayetano's "unauthorized use of artist imagery and trademark publications." The fandom created a shared Google drive to disseminate copies of the complaint for the public's perusal.
Fans also grabbed the opportunity to encourage others to register and vote for the 2022 elections. "We are not gullible! We won't allow them to capitalize on our admiration for BTS. We resist this manipulation!" said Twitter user @bangtanibnida_.
Here are other tweets from fans reacting to Cayetano's gimmick.
Fans to 'BTS sa Kongreso' – Curated tweets by rapplerdotcom
As of 10:30 am, #CayetanoStopUsingBTS is one of Twitter Philippines' trending topics, garnering 5,670 tweets. — Rappler.com