Charges over a tweet is a 'behavior of a despotic regime' says Maria Ressa's other foreign counsel, Caoilfhionn Gallagher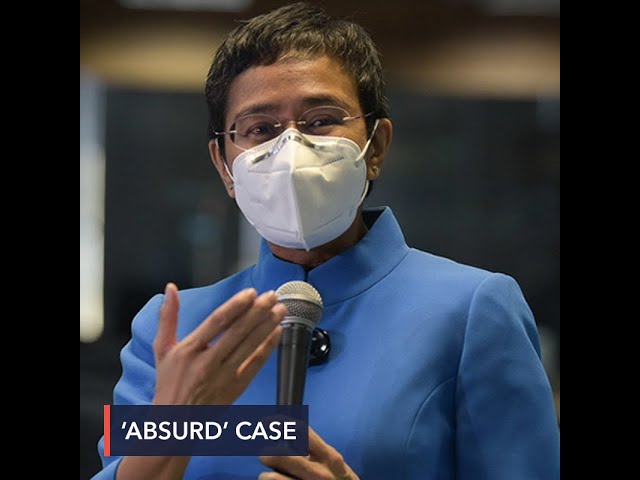 International human rights lawyer Amal Clooney called "absurd" the latest cyber libel charge against Rappler CEO Maria Ressa, which stemmed from the second complaint of Wilfredo Keng, the same businessman who had already gotten the journalist convicted months before.
"This absurd case threatens to send a journalist to prison for a single tweet that simply reposts an old newspaper article," Clooney said in a statement on Thursday, December 3.
Clooney and fellow UK lawyer Caoilfhionn Gallagher lead Ressa's international legal team.
"Threatening a journalist with criminal proceedings and imprisonment for an innocuous tweet and screengrab is the behavior of a despotic regime, not a proud democracy with a long constitutional tradition of respect for freedom of expression," Gallagher said.
Ressa was charged and ordered arrested last week for cyber libel, over a tweet she made in 2019 where the journalist posted screenshots of an old article linking businessman Keng to an alleged murder.
Ressa posted screenshots of the article hours before the news website that published it, Philstar.com, deleted the story after Keng raised the possibility of legal action.
Charging over screenshots is uncharted territory in the young Philippine cybercrime law because the Supreme Court has already ruled that sharing a supposedly libelous post is not a crime.
But Philippine prosecutors said tweeting the screenshots was not a mere act of sharing — it required, they said, an elaborate thought process and one that is malicious.
Clooney called on the US government to "do all it can to vigilantly protect a woman who is not only its citizen but also an investigative journalist whose work serves the public at large."
Keng's first complaint rooted from a Rappler story about a former chief justice with alleged links to the businessman. The Rappler story referenced the Philstar.com story.
For this, Ressa and the story's author Reynaldo Santos Jr were convicted of cyber libel last April and sentenced to up to 6 years in prison. Ressa and Santos can remain free as they appeal the conviction up to the Supreme Court.
"Philippine courts have an opportunity to set things right on appeal," said Clooney.
Ressa faces 8 other personal charges on top of the still pending closure order against Rappler. (LIST: Cases vs Maria Ressa, Rappler directors, staff since 2018)
"The legal acrobatics to harass and intimidate me continue, but these moves only convince me that we have to fight back and demand justice," said Ressa. – Rappler.com