This is AI generated summarization, which may have errors. For context, always refer to the full article.
Arnie Teves admits to previously employing Marvin Miranda, but says he hasn't talked to him 'for years'
MANILA, Philippines – Suspended lawmaker Arnulfo "Arnie" Teves, Negros Oriental 3rd District representative, on Thursday, April 20, denied speaking to Marvin Miranda, the alleged "co-mastermind" in the assassination of former governor Roel Degamo.
He did not deny, however, that Miranda had previously worked for him.

Miranda, who is in the custody of the Department of Justice (DOJ), told authorities that he received instructions from a "boss idol," "big boss," and "kalbo," referring to Teves.
"Di ko nakausap, sobrang tagal na (I haven't talked to him. It's been so long)," Teves said in an interview on the ABS-CBN News Channel's program Headstart.
Teves' live interview came a day after the conclusion of the marathon hearings of the Senate committee on public order and dangerous drugs investigating the Negros Oriental killings.
Miranda, a military reservist, had a previous criminal record and had been arrested on June 29, 2020, for illegal possession of firearms.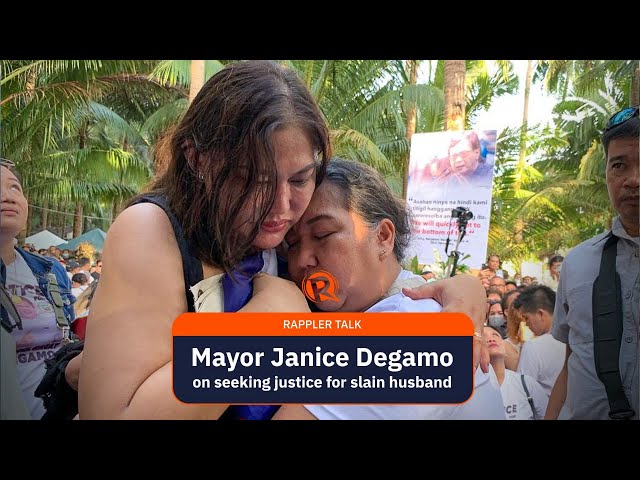 According to a 2020 Panay News report, then Governor Degamo attributed the 2020 arrest in Caticlan to an alleged assassination attempt, where Miranda was intercepted on his way to Negros Oriental.
Almost all 11 suspects in custody for the killing of Degamo are ex-military personnel.
Teves was initially invited by Senator Ronald dela Rosa, the chairperson of the committee on public order and dangerous drugs, to speak at the Senate inquiry in the Degamo slaying and Negros killings via teleconferencing.
But the Senate committee voted unanimously not to allow the suspended congressman to testify due to issues with jurisdiction.
When asked by ANC's Karen Davila where he was, Teves declined to answer because he believed there were threats to his life.
Teves also denied Miranda used a marked "Teves Cares" helicopter, which he said belonged to his company, to escape from the March 4 Pamplona massacre.
On e-sabong operations, Teves admitted to being involved before, but claimed he had divested after becoming a congressman.
"Marunong ako nyan (I know how to do it), because I was one of the first who developed that, yung how it is – the game," Teves said.
President Rodrigo Duterte banned e-sabong in May 2022, while Marcos affirmed the ban on the online game by December 2022.
While Teves denied owning any e-sabong businesses, the National Bureau of Investigation Central Visayas chief Renan Oliva testified in the Senate on Wednesday, April 19, that the fugitive congressman came to his office to threaten him over a raid on a local e-sabong operation. (READ: NBI Central Visayas chief: Arnie Teves threatened legal case over e-sabong raid)
"Hindi kita isasama sa kaso ng mga tao mo pag i-negative mo ang mga order sa iyo na mag operate ng (anti) e-sabong operation," the congressman reportedly told Oliva. (I will not include you in cases against your people if you do not act on orders to launch further e-sabong operations.)
Oliva said Teves visited his office four days after the NBI's September 16 raid on the Amenic N Calajoan cockpit in Barangay Calajoan, Minglanilla town, southern Cebu.
Teves said he would come home if he felt that the DOJ would give his case "fair treatment."
Hearsay
Degamo's widow Janice, mayor of Pamplona town, gathered over 60 families of victims of unsolved killings to testify about their brushes with brutality.
Teves dismissed their testimonies calling it "hearsay."
"Nananawagan ako sa Senado, sana ifilter nila lahat nilang kinuhang impormasyon, based on hearsay. Nag swear in sila, ang daming nilang sinungaling (I am calling on the Senate, I hope they filter the information they get. It's based on hearsay they have sworn in but they are liars).," Teves said.
Dela Rosa appeared on the same program later on to say that he gave both sides a chance to testify in the Senate committee.
Dela Rosa says the many victims' who spoke painted a picture of a compromised local court system and police force, that allowed killings to go unabated in Negros Oriental for years.– Rappler.com