Lumad student Esmelito 'Bugoy' Oribawan has been detained by Cebu police for over 30 days
Lumad student Esmelito "Bugoy" Oribawan, one of 7 Lumad students detained in Cebu City, is too frail to stand up or talk, according to human rights group Save Our Schools (SOS) Network-Cebu.
Oribawan's degrading health condition was reportedly discovered by the SOS Network paralegal team during their routine visit on Saturday, March 20. They claimed that during the same visit, they also learned that the 19-year-old student coughed up blood on March 17.
Oribawan has been detained by Cebu police for over 30 days, after his arrest on February 15.
"During the routine visits that day, Esme could no longer stand up nor speak to even greet his mother. The jail conditions prove not be conducive let alone ample for those detained. Esme's mother could not even speak to him directly as she continues to be barred by the police officer to go near her son," the SOS Network said in the statement.
He was reportedly brought by police to the Cebu City Medical Center (CCMC) to be checked on Saturday, 3 days after he coughed up blood.
Rights groups in Cebu are still awaiting his medical results.
In a statement to media, SOS alleged that the police merely gave Oribawan hot water and multivitamins for his condition in the days following him coughing up blood.
Rappler tried multiple times to contact regional police for a statement and an update on Oribawan's condition, but we have not received a response as of posting time.
Oribawan had been detained at the Central Visayas Police Regional Office while facing complaints of kidnapping.
Oribawan and 6 others, collectively known as Bakwit 7, were arrested during a police raid in the University of San Carlos (USC)-Talamban Campus for alleged rebel training. The USC administration has since come out with a statement refuting police's allegations, stating the Lumads' lengthened stay in the university was due to quarantine restrictions.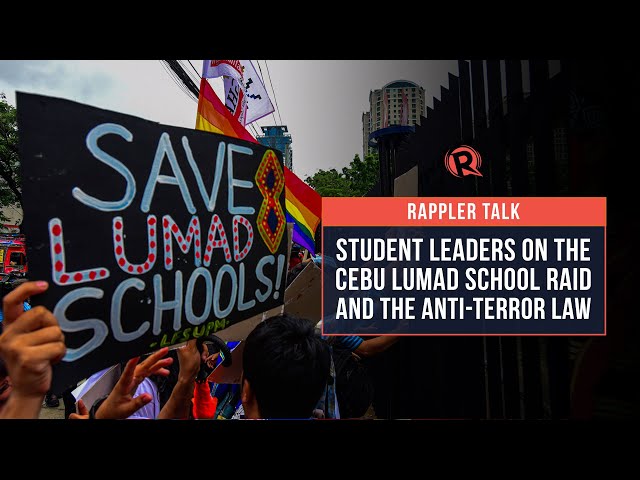 Apart from Oribawan, Datu Benito Bay-ao of Bakwit 7 also reportedly experienced a worsening cough while in prison.
"Despite being an elderly individual, the PNP insists that he could not be attended to immediately as their chief would not be coming in until Monday, March 22," SOS Network claimed. – Rappler.com