The scheduled delivery of AstraZeneca vaccines on March 1 'will be delayed for about a week'
Over half a million of vaccine doses from the global COVAX facility will not arrive as expected on Monday, March 1, due to a "global supply problem," according to Health Secretary Francisco Duque III.
In an interview with state-run PTV4 network on Sunday, February 28, Duque said the Philippine government received a notice from the World Health Organization that the delivery of 525,600 AstraZeneca vaccine doses will be delayed for "about a week."
"They encountered problems with supply, so it will be delayed for about a week," Duque said.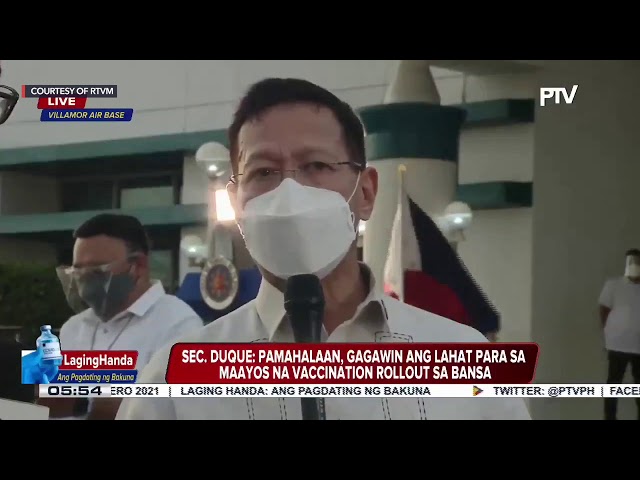 Why this matters
The first batch of vaccines from the COVAX global agreement could immunize over 250,000 Filipinos against the highly infectious and deadly coronavirus.
So far, the Philippines has only received a donation of 600,000 vaccine doses from China in the form of Sinovac vaccines on Sunday, February 28.
The postponement further delays the Philippines' national immunization plan. As it is, the Philippines is the last country in Southeast Asia to begin its mass vaccination program. – Rappler.com