Without improvements in testing and contact tracing, Bacolod and Negros Occidental will see a jump in hospital admissions in the next two weeks, says the head of the province's largest COVID-19 referral center
Negros Occidental is once more bracing for a surge in COVID-19 cases in September, as the Department of Health (DOH) in Western Visayas reported a 40% increase in COVID cases in the province over the last two weeks.
Regional health officials also observed a 23% growth in Bacolod cases during the same period.
The region's September 2 report, based on Bacolod City Epidemiology and Surveillance Unit (CESU) figures, also showed an average daily attack rate of 8.16% and a 23.7% positivity rate. Negros Occidential has an 2.27% average daily attack rate and a 12% positivity rate.
The attack rate is the percentage of a population that contracts the virus in a given period. The positivity rate is the percentage of people who test positive for the virus over the total tested in a given period. The World Health Organization (WHO) sets a 5% positive rate ceiling to show an area has the pandemic under control.
With Bacolod already in the high-risk category, the head of the province's largest COVID-19 referral center urged local governments to increase the testing ratio to 10 per infected individual.
Dr. Julius Drilon, director of the Corazon Locsin Montelibano Memorial Hospital, said contact-tracing performance depends on tests administered.
Without improvements in these pillars of containment, Bacolod and Negros Occidental will see a jump in hospital admissions in the next two weeks, Drilon warned on Saturday, September 4.
From August 23 to September 2, Negros Occidental's average reproduction number climbed to 1.29, and Bacolod's, to 1.23.
This means that each infected case leads to more than one new infection, speeding transmission of the virus and paving the way for new outbreaks, Drilon said.
"The only way to catch up with these numbers is to test, test, and test, and trace more," he stressed.
Based on daily tallies published by the regional DOH, active cases in Bacolod climbed to 1,002 on September 3, from 848 on August 20.
Negros Occidental's active cases grew from 1,287 to 1428 over the same period.
Bacolod's official testing ratio is only half of what Drilon prescribes, although City Administrator Em Ang said the average is seven for every confirmed infection.
"Our healthcare capacity utilization rate is at 53% today," Ang told Rappler on Friday, September 3. "We have 268 functional COVID beds in Bacolod City." However, critical care utilization is at 81%, with the unvaccinated comprising the serious and severe cases.
Unlike in Iloilo City, where non-residents occupy 70% of all COVID-19 beds, including those in intensive care units, 86% of patients admitted in Bacolod's seven hospitals come from the city. Ang said only 14% come from other local government units.
Ang said the unvaccinated account for 97% or 429 of 442 COVID-19 deaths in Bacolod since the start of the pandemic in 2020.
Eight partially inoculated patients and five fully vaccinated ones have also died. "COVID mortality among vaccinated are with co-morbidities/chronic illnesses," Ang said.
In July, all deaths at the CLMMRH were unvaccinated patients.
Drilon believes that the Delta variant, known for its speed of transmission, has shortened the time between the onset of symptoms and admissions. He said 30% of admissions came within three days of the emergence of symptoms and 42.1% came in between three to seven days.
Entire families, with as many as 20 members, are getting infected with COVID-19. With results from the Philippine Genome Center trickling in weeks late and in very few numbers, Ang said the city treats clustered cases with high viral load as Delta cases, whether or not results come in.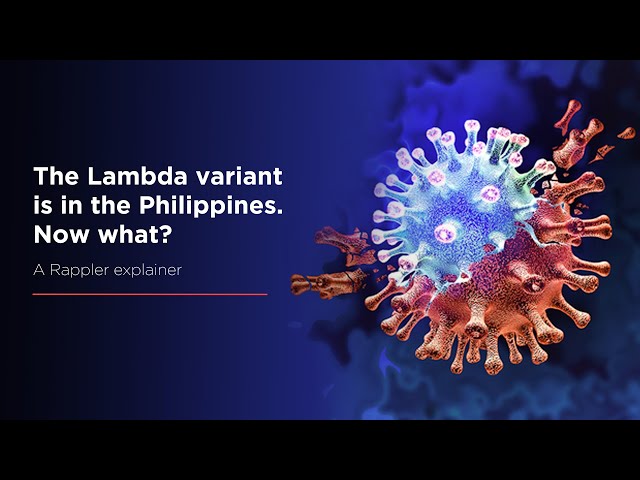 – Rappler.com