'You can't do it overnight,' says Bangsamoro Autonomous Region in Muslim Mindanao Chief Minister Murad Ebrahim
Bangsamoro Autonomous Region in Muslim Mindanao (BARMM) Chief Minister Murad Ebrahim echoed the recommendation of the Mindanao People's Caucus to extend the Bangsamoro transition period by 3 years – until 2025, from the original 2022.
The BARMM, created after the Bangsamoro Organic Law was ratified in January 2019, is currently in a transition period. During this transition period, the interim Bangsamoro government is expected to set up the bureaucracy of the region, along with priority laws such as revenue, electoral, civil service, and education codes.
In veteran journalist Christian Esguerra's Facts First podcast, Ebrahim explained that because the BARMM government is a new entity, "we have to strengthen the government in order that we can really deliver."
"This needs time in order to do it, you can't do it overnight," Ebrahim said in the Facts First episode uploaded on Thursday, November 12.
The BARMM chief minister added, "Turning the homeland which has been devastated for decades, introducing progress and development, is challenging and it needs to be explained to our people."
Ebrahim also said moral governance, being the banner advocacy of the interim government, needs qualified people in the bureaucracy to achieve a "higher level of good governance."
Alan Balangi-Amer of 1BANGSA also supports the need for the extension of the transition period of the region. He said transition periods in other countries exceed 3 years, and the interim regional government has been deprived of the chance to implement projects because of the pandemic.
If the transition's extension will not be granted, the Bangsamoro region will hold its first regular elections in 2022, which will include the election of its new members of parliament.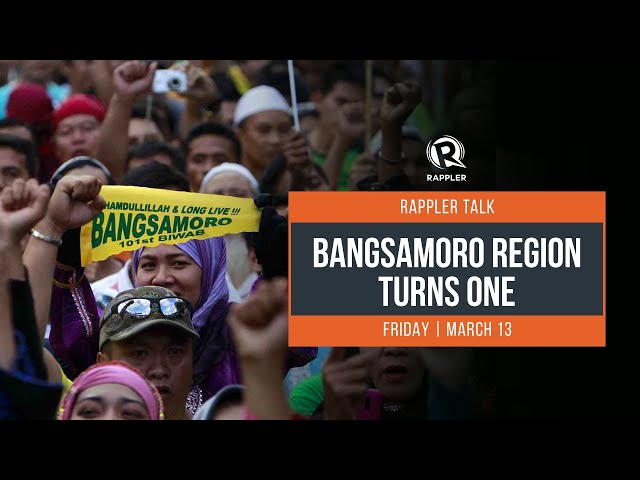 A product of decades-long peace talks between the national government and the Moro Islamic Liberation Front, the Bangsamoro region is a bigger and a more autonomous version of the now-defunct Autonomous Region in Muslim Mindanao. – Rappler.com