Olongapo City starts inoculating health care workers on Sunday, while Bataan medical frontliners get their jabs Monday
Both Bataan and Olongapo City received their share of the coronavirus disease vaccines provided by the Department Of Health (DOH) on Saturday, March 6.
According to Bataan Governor Albert Garcia, the province received 417 doses of CoronaVac at the Bataan General Hospital and Medical Center (BGHMC). These vaccines are for the healthcare workers of Bataan, he said.
CoronaVac is the COVID-19 vaccine developed by the Chinese biopharmaceutical company Sinovac Biotech.
Medical Center Chief Dr Glory Baltazar received the 417 doses, raising the number of vaccines the province has on hand to 2,680. She said that additional vaccines will be sent to them in the following days.
Garcia said that on Monday, March 8, they would start the vaccination of medical frontliners from the BGHMC and other public hospitals in the province.
"We are doing everything we can to ensure that the vaccination of every Bataeño will be done safely and securely," Garcia said.
The governor said the province was ready to roll out the vaccines, citing the completion of the cold chain storage facility along with the arrival of the bio-medical freezers.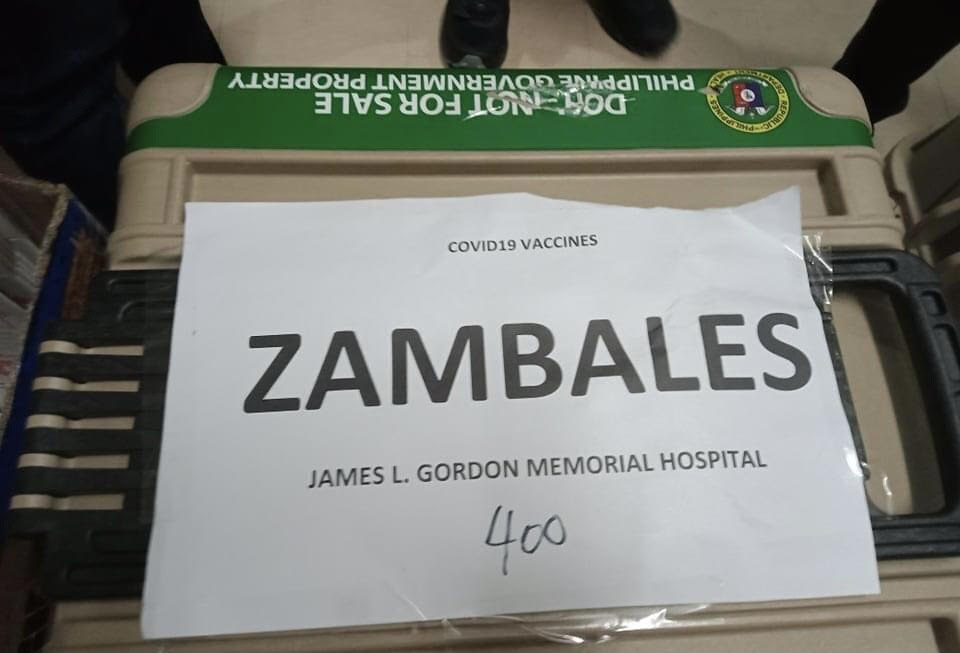 Meanwhile, Olongapo City received 538 doses of Sinovac at the James L Gordon Memorial Hospital (JLGMH) on Saturday afternoon.
According to officials of the JLGMH, they would start the vaccination of their health workers on Sunday, March 7. The vaccines were delivered by the personnel of the DOH and stored at a medical freezer.
City Councilor Lugie Lipumano will be one of the officials who would get a jab on Sunday. Lipumano is a practicing doctor aside from being elected into the city council. – Rappler.com