(1st UPDATE) COA says that while it is understaffed, their performance has not been affected 'as evidenced by our annual audit reports'
The Commission on Audit (COA), under siege from verbal attacks coming from no less than President Rodrigo Duterte, is auditing 66,045 offices with only 8,276 in its staff.
That's one COA personnel for every 8 auditees.
"COA auditors are spread too thinly," said Senator Ralph Recto in a statement on Tuesday, August 24.
Recto said COA cannot make do with only 401 engineers in its staff considering billions infused into the infrastructure program of the government, with the public works department getting the second highest cut of P686.1 billion out of the proposed P5.024 trillion for 2022.
"When we build, build, build, we also audit, audit, audit," said Recto.
The National Expenditure Program (NEP) for 2022 showed that COA had 14,102 authorized positions but since 2020, it has only filled 8,276 of these.
"We need budgetary support not only in personnel services, Maintenance and Other Operating Expenses but also in capital outlay for our provincial satellite auditing offices around the country," said Jonathan Beltran, COA's public information officer.
For 2020, the Department of Budget and Management (DBM) withheld P173 million worth of appropriation for COA that was supposed to cover personnel services, capital outlay and Maintenance and Other Operating Expenses (MOOE). The cut was part of DBM's belt-tightening measures brought about by the pandemic.
Senators questioned this action by the DBM, saying that COA is supposed to enjoy fiscal autonomy. This means that the Constitution guarantees that "their (COA) approved annual appropriations shall be automatically and regularly released."
COA's proposed budget in the DBM-approved NEP for 2022 was P13.79 billion, higher than the P13.5 billion COA originally requested.
Mandate continues
"The so called understaffing has not affected the performance of our mandate as evidenced by our Annual Audit Reports which are referenced by mainstream media (online, print, broadcast) and eventually carried in social media," said Beltran.
It was the COA annual audit reports for 2020, which are posted on its website, that earned the ire of Duterte. The president defended Health Secretary Francisco Duque III from calls of resignation. COA's report for DOH showed that P67 billion worth of pandemic funds were used deficiently.
Duterte even said that COA must stop publishing its reports, and told agencies they can ignore recommendations of auditors.
Ignoring COA is not new in the government. But the boiling rage and frustration amid the pandemic have plucked the audit reports from obscurity and shoved it into the limelight, as restless Filipinos want to account for pandemic budget.
COA had earlier reiterated that it has an explicit constitutional mandate to do these reports, and publish them for transparency.
Several groups have banded together behind COA and urged government officials to respect its mandate.
COA's slim workforce lost one vital member on August 4 when lawyer Jake Cimafranca died reportedly of a heart attack. Beltran confirmed that Cimafranca was the audit team leader of the controversial DOH report. Cimafranca was 39.
Beltran said they have continuously hired personnel "before and even during the pandemic."
Recto said that 30% of COA's workforce are the so-called "millenniors," those aged 56-65 years old.
"Kailangan ng mga millennials pamalit sa mga millenniors. Habang mahaba pa ang panahon for the veterans to mentor the rookies," Recto said.
(Millennials need to replace millenniors, while there's still time for veterans to mentor the rookies.)
"Admittedly, we have the so-called millenniors but we also have the millennials. The approach is multi-disciplinary or collective proficiency, e.g., engineers, IT auditors, etc., but we have more CPAs/Lawyers/CPA-Lawyers combined because of the nature of our work," said Beltran.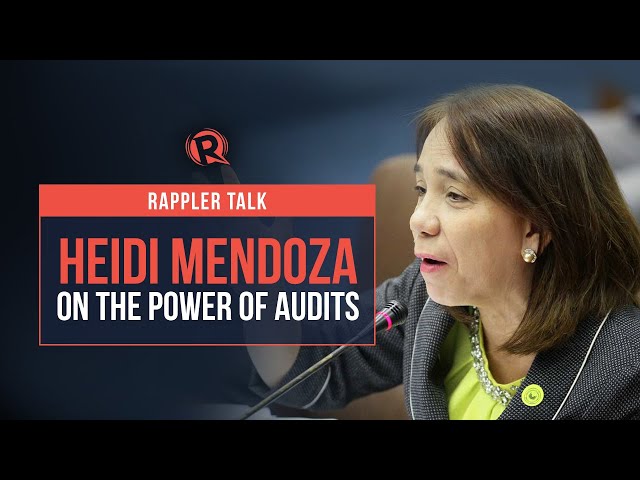 – Rappler.com