'Had Management acted on the Decision of COA, the contract of AFS Eatery should not have been extended in the second and last quarter of 2020,' auditors say
Despite being disallowed by the Commission on Audit (COA) in 2019, the Bureau of Corrections (BuCor) still went for a caterer flagged in 2020 using the same mode that, auditors said, violate the procurement law.
BuCor extended the catering contracts of AFS Eatery for four separate quadrants of the Maximum Security Compound (MaxSeCom). COA had already flagged this in 2019 as violating the rules on eligible contractors.
The procurement law requires that for a contractor to be qualified, it must present a previous contract worth at least 50% of the budget of the project it's bidding for. That way, it will show its ability to deliver the project.
In 2019, COA flagged the award of contract to AFS Eatery because what the bureau did under then-BuCor chief Nicanor Faeldon was to split the compound into four quadrants, therefore splitting the contract into four as well. That way, AFS only needed to present a previous contract worth 50% of the split cost, even though it bid and got all four contracts.
In short, instead of presenting a P100-million previous contract for a P200-million project, it was only required to show a previous contract worth as low as P16 millon.
In 2019, AFS Eatery incurred P500,000-worth of rental and liquidated damages for not paying a rental fee. In the 2020 audit report, BuCor has not collected payments for the damages, saying AFS used only one kitchen. It also has not implemented the call of COA to submit a legal basis to restructure the compound into four quadrants.
Not only that, it turns out that COA had issued a notice of disallowance for a contract to AFS Eatery in September 2017. A disallowance means BuCor must refund, but the bureau appealed this disallowance.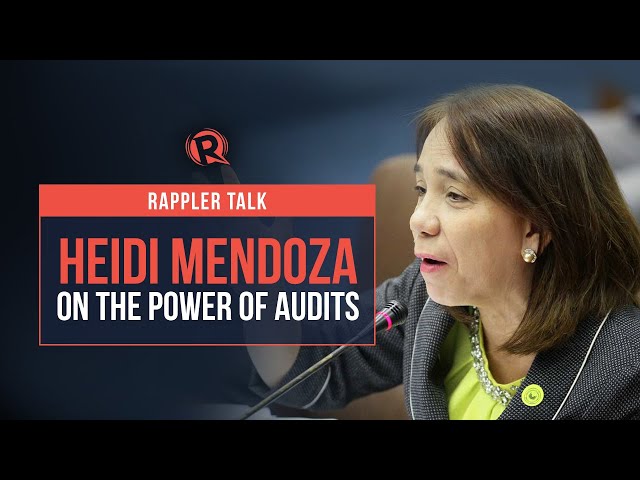 In 2020, BuCor extended AFS Eatery's contracts in all four lots, and it did so four times, each extension lasting three months each.
"If the MaxSeCom was not divided into four quadrants, the AFS Eatery should have been declared non-compliant," said the auditors for 2020.
"Had Management acted on the Decision of COA, the contract of AFS Eatery should not have been extended in the second and last quarter of CY 2020," auditors added.
For 2020, AFS Eatery again incurred rental and liquidated damages. Combined with a previous balance from 2019, AFS Eatery now has damages worth a total of P3.15 million.
BuCor said its last bidding for food subsistence was done on July 31, 2019, and that due to the fiasco over the Good Conduct Time Allowance (GCTA) issue, "majority of the members of the bids and awards committee were suspended," which resulted in a failure to conduct new bidding before the expiration of contracts.
"Had bidding for food subsistence in CY 2020 been conducted, proponents might have offered more suitable terms and cost per meal that is advantageous to the Bureau," said auditors.
The 2020 audit report of BuCor also revealed that the bureau could not hire staff for the year that it had to deal with a raging pandemic, and when fatal riots occurred.
– Rappler.com