This is the second torture complaint filed against Bantag, after Bilibid gang leaders also accused him a week ago
MANILA, Philippines – Suspended Bureau of Corrections (BuCor) Director General Gerald Bantag faces new set of criminal complaints – this time, filed by his own subordinates from the corrections bureau on Friday, January 20.
In a complaint filed before the Department of Justice (DOJ), six BuCor personnel from Iwahig Prison and Penal Farm in Palawan, alleged that Bantag abused them, while the suspended chief was still the head of BuCor. The respondents were: Lazaro Rafols Jr., Jer Sahid Mojado, Eddie Jimenez Jr., Richie Canja, Roy Gacasa, and Asher Labrador – all corrections officer.
Meanwhile, those named respondents in the case included Bantag, former BuCor spokesperson Gabriel Chaclag, former superintendent Ricardo Zulueta, and eight others. Zulueta and Bantag are also involved in the death of Percy Lapid and Jun Villamor, the alleged middleman who contacted people to kill Lapid.
The complaint stated that Bantag and other respondents allegedly committed the following violations against the BuCor personnel:
Slander/ oral defamation
Grave threats
Grave coercion
Torture
Obstruction of justice
Mauricio Ulep, one of BuCor's legal consultants, said the complaint stemmed from the alleged physical abuse of Bantag against the corrections officers. According to Ulep, the corrections officers were accused by Bantag's staff – all from the BJMP – of exposing their asset in a drug operation.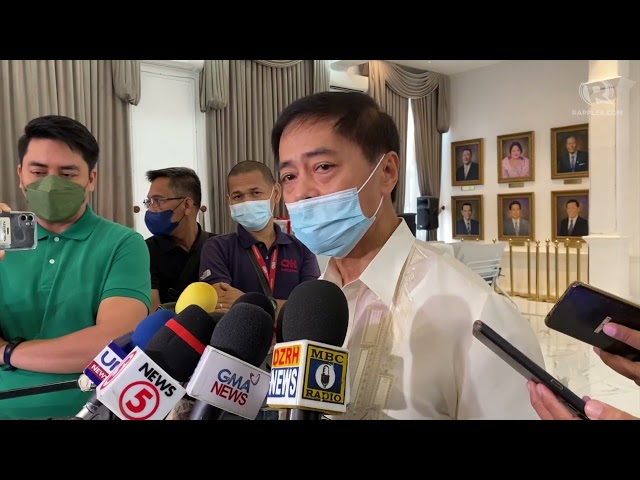 Afterwards, the corrections officers and Bantag's staff had a confrontation, where the complainants were physically abused by the BJMP staff on March 1, 2020. The next day, the corrections officers were summoned by Bantag in New Bilibid Prison, where they were also allegedly abused by the suspended BuCor chief. Canja, one of the complainants, said Bantag even pointed a knife at him.
"Personal na si General Bantag ang nambugbog sa mga complainants, lahat sila. Na in the presence of Chaclag and Zulueta at 'yong mga nine na ibang respondents," Ulep said. "Doon sa medical certificate, may mga bruises, may mga contusions, may mga black eye, gano'n."
(Bantag personally assaulted the complainants – all of them – in Chaclag and Zulueta's presence, and nine other respondents. The medical certificate stated there were bruises, contusions, and black eye.)
In their complaint, the BuCor personnel attached a medical certificate enumerating the injuries Canja sustained when he was abused in Palawan. Canja added that Bantag even threatened to go after their families.
"Okay lang sana kung kami 'yon pero kung isama pa 'yong pamilya namin. Sasabihin nila pa sa amin na, 'put*** i** 'nyo, gusto 'nyo pagdudukutin ko pa 'yong mga pamilya ninyo at 'yong mga asawa 'nyo babarurutin ko sa harapan 'nyo?'," Canja said.
(It's alright if we were the only ones who will be affected, but they also threatened our families. He [Bantag] cursed us and told us he would abduct our families and molest our wives in front of us.)
This is the second torture complaint filed against Bantag after Bilibid gang leaders filed complaints last week. The gang leaders alleged that Bantag stabbed them in February last year.
Bantag also faces a long list of complaints and controversies in relation to his time as corrections chief. – Rappler.com