(1st UPDATE) Nearly a month into a rigid lockdown, Cagayan de Oro is now tallying over a hundred new single-day COVID-19 infections
Cagayan de Oro only registered a two-digit, single-day number of COVID-19 cases when it was placed under the strictest enhanced community quarantine (ECQ) classification by President Rodrigo Duterte on July 16. Just two days before it reverts to a less strict quarantine status, the regional center of Northern Mindanao has found itself in a much worse state than it was a month ago.
The same has happened in neighboring Misamis Oriental and Bukidnon provinces where daily cases have hit three digits the past days like Cagayan de Oro.
"The government approach is simply not working in Cagayan de Oro and elsewhere. Quarantine measures alone won't get the job done. As we have seen and as the data have shown, these measures are just band-aid solutions to the bigger problem," said Councilor George Goking, chair of the city council's trade and commerce committee.
Goking said the government should rethink its approach in dealing with the public health crisis by investing more time, effort, and resources in changing how COVID-19 would affect the majority of the population through massive vaccinations rather than on just trying to contain the virus.
He said restrictions were "useless and meaningless" without sufficient vaccine supplies, and efficient and quicker vaccination rollouts because "it is the nature of the virus to spread."
"Government can't handle it. Wala sila silay hanaw (They don't know what they're doing). Government can't do it alone. Those making decisions lack knowledge and so, we see a lot of spur-of-the-moment and emotional decisions. Let the professionals, the doctors, come in. And then allow the private sector, the business sector, to help in inoculating people. They would know how to source out the vaccines," Goking said.
Data from the Department of Health (DOH) showed that Cagayan de Oro only had documented 78 new COVID-19 infections on July 16, the first day of the month-long ECQ in the city. By Friday, August 13, the number of newly documented infections rose to 165, just three days after the city saw its highest single-day record of 255 cases since 2020.
Goking said the surge in COVID-19 cases, and all other indicators showed that Cagayan de Oro remained a high-risk area despite the month-long ECQ.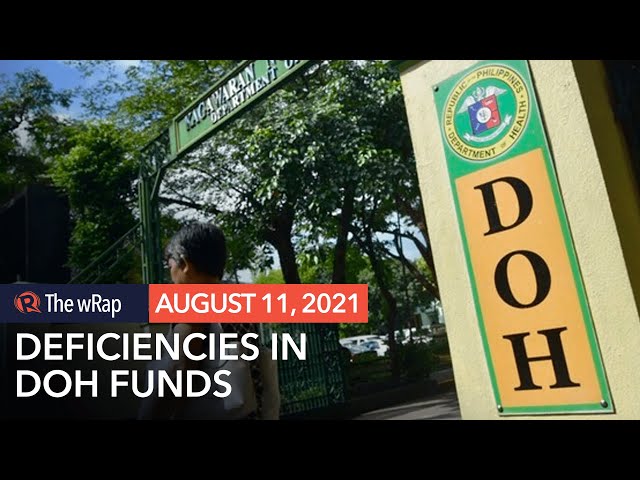 Cagayan de Oro's average daily attack rate (ADAR) was only 12.82% during the first week of the ECQ in July. It climbed to 21.53% as of Wednesday, August 11, showed data released by city hall.
The city's hospital bed utilization rate (HBUR) also rose from 76% to 82.60%, while its intensive care utilization rate (ICUR) increased from 83% to 85.19% during the same period.
The DOH and the national government's coronavirus task force had set 70% threshold.
Malacañang announced Friday its decision to lower the level of quarantine classification of Cagayan de Oro, Iloilo, and Laguna from the most restrictive ECQ to modified ECQ during the rest of the month beginning August 16. Less strict MECQ measures would be in place too in Apayao, Ilocos Norte, Bulacan, Cavite, Lucena City, Rizal, Aklan, Lapu-Lapu, Mandaue, and Cebu.
Bukidnon accounted for most of the new COVD-19 cases in Northern Mindanao on Friday. DOH data showed the province had 301 cases that day, a 40.8% increase compared to the 123 infections it documented on July 16. The province would remain under a modified general community quarantine (MGCQ) until August 31.
The third worst-hit area in Northern Mindanao, Misamis Oriental province, saw its daily COVID-19 infections increasing nearly 13 times. The DOH documented 13 cases in the province on July 16, and it surged to 178 on Friday.
Misamis Oriental has been placed under GCQ with heightened restrictions until August 31 along with Butuan City, Davao City, Davao del Norte, Davao Occidental, Davao de Oro, and Zamboanga del Sur, all in Mindanao. Others in the same classification are Ilocos Sur, Cagayan, Quezon, Batangas, Naga City, Antique, Bacolod, Capiz, Negros Oriental, Cebu.
Misamis Oriental Governor Yevgeny Vincente Emano faulted Cagayan de Oro for the dramatic surge in COVID-19 cases in his province.
"If Cagayan de Oro's cases increase, we [also see an] increase," Emano told Rappler.
He said Misamis Oriental's index cases were traced to Cagayan de Oro.
But while stricter measures and public health protocols help, Emano said there was no assurance that these could keep the virus from spreading eventually because the restrictions were only meant for "temporary containment" while the government moved toward herd immunity through massive vaccinations.
The vaccinations, however, have been very slow in Northern Mindanao and elsewhere in the country, and local governments have been prodding the DOH and the COVID-19 task force (IATF) to increase their vaccine supplies.
In Misamis Oriental, for instance, only about 89,000 have been fully vaccinated, and around 111,000 were still waiting for their second jabs, according to Emano. The province, based on the 2020 census, has a population of 956,900.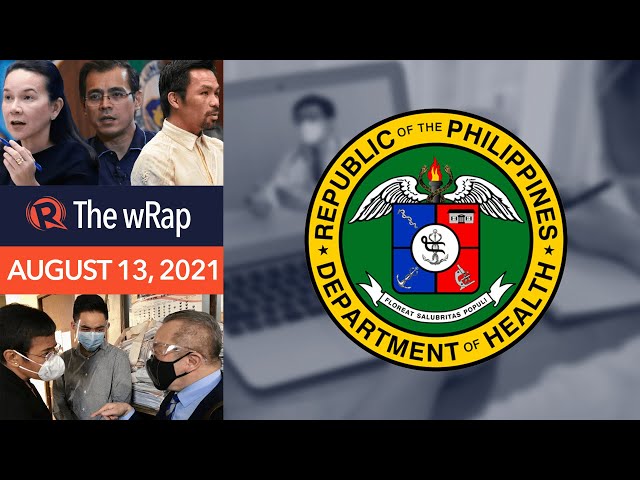 The same situation is true in Cagayan de Oro where only about 70,000 residents have so far been fully vaccinated, and where 250,000 others have yet to be administered with second vaccine doses as of Tuesday, August 10.
"We really need millions of vaccine doses fast to protect our people [throughout the country]," said Deputy Speaker and Cagayan de Oro Representative Rufus Rodriguez.
He said the government would see itself imposing stringent quarantine restrictions on cities and provinces every time COVID-19 cases surge in these areas "until we have the vaccines" enough to bring the country to herd immunity status.
"The government could have bought vaccines earlier and faster. We already had the budget to purchase. The government could have bought the volume required for our country's population," Rodriguez said.
Mayor Oscar Moreno said the city government has already asked the IATF to boost Cagayan de Oro's vaccine supplies as it moved to inoculate 70% of the city's 740,740 population in 100 days. But he said this could not be done if the vaccine supplies from the DOH would continue to come in trickles.
"We need to accelerate our vaccination. Vaccination gives protection, but it doesn't happen overnight. The transmission of the virus should be suppressed as fast as we could through minimum public health standards. Meantime, strict quarantine slows down mobility, hopefully aiding in the slackening of transmission. We need to do all of these measures. All of these strategies work to varying degrees in different circumstances. Sustainability is the key. It can be done. We'll just have to adapt," Moreno told Rappler. – Rappler.com