'Many workers think biking is the safest way to go to work rather than commuting that makes them prone to COVID-19 infections,' says Benedicto Ramiro, administrative officer of the city's Roads and Traffic Administration
COVID-19 caused a shift to biking for people going to work in Cagayan de Oro, prompting the city government to designate special lanes for bikers.
Cagayan de Oro, like other urban centers in the country, has included bicycles in its urban planning.
City hall data showed that 29% of the city's 110,000 labor force have resorted to biking to their places of work.
Benedicto Ramiro, administrative officer of the city's Roads and Traffic Administration (RTA), said the pilot project extended from Rodelsa Circle to Velez Street in front of the Vicente de Lara Park.
"That is a total of two kilometers along the city's busiest street," Ramiro said
Ramiro said the bike lanes, although temporary, are carved from both sides of Velez Street.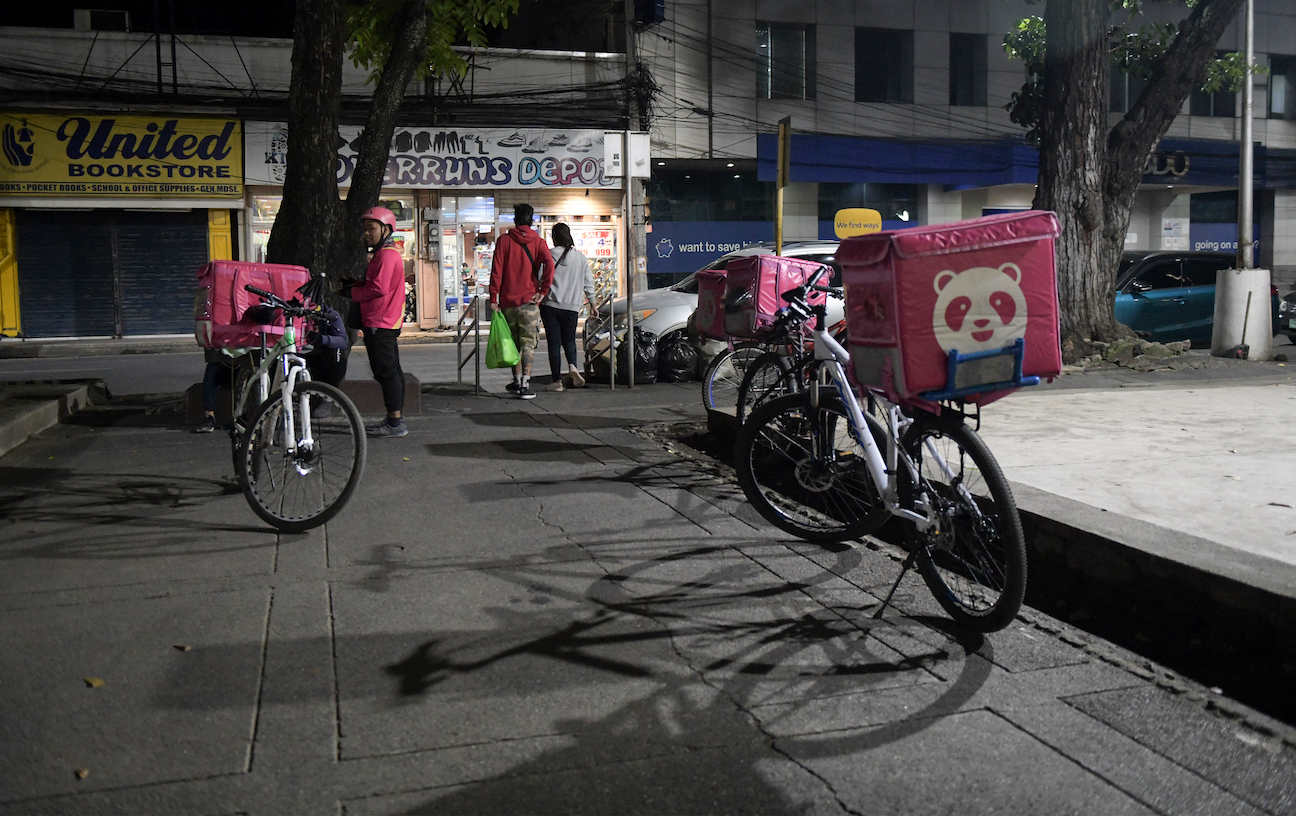 He said another bike lane was carved out along Vamenta Boulevard in Barangay Carmen. The two lanes along Velez Street and Vamenta Boulevard run parallel to each other.
"The carving of more biking lanes was just halted because the Department of Public Works and Highways has yet to complete some of its road projects," Ramiro said.
He said, eventually, bike lanes would extend from Barangay Pagatpat to Barangay Carmen in the city's 1st District for a total of 39 kilometers.
In the city's 2nd District, Ramiro said the bike lane would start at the Cagayan de Oro port area in Barangay Macabalan and wind up in Barangay Macasanding for a total of 38 kilometers.
He said several proposed bike lanes are planned to link Barangay Bugo to Barangay Bonbon using the city's new coastal road system.
"Many workers think biking is the safest way to go to work rather than commuting that makes them prone to COVID-19 infections," Ramiro said.
He said aside from workers who go to work using bicycles, many residents have turned to cycling for recreation and to maintain a healthy lifestyle.
Ramiro said the rise of cyclists prompted the city government to plan for more bike lanes in the city in the next five years.
"Cagayan de Oro is reshaping our urban infrastructure by building safe bicycle lanes and parking lots that can sustain a healthier environment," he said.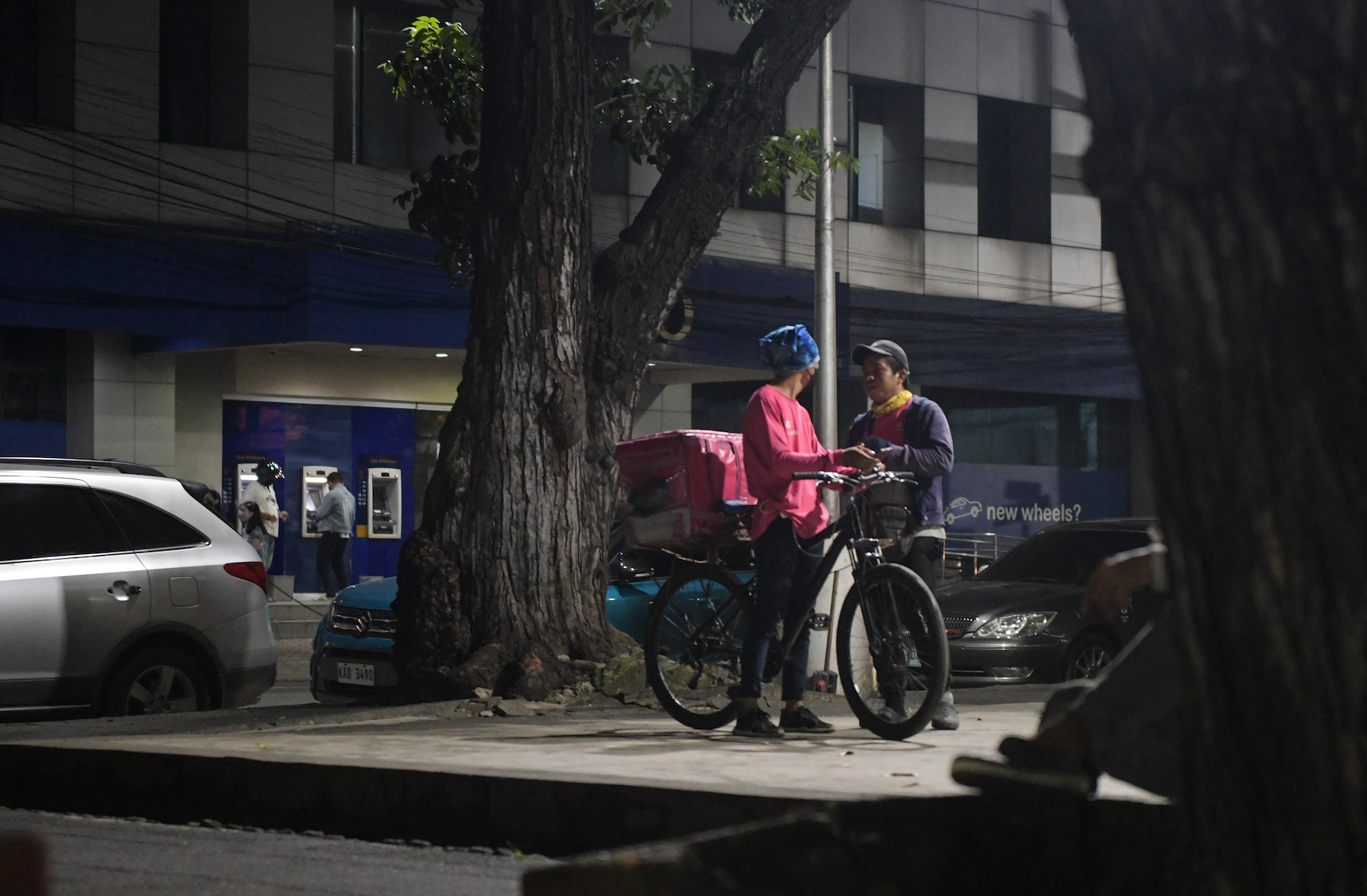 The new bike lanes in the city drew mixed reactions from cyclists and workers who go to work on bicycles.
Kristian Dave Achondo, a graphic designer at the Mindanao Gold Star Daily, said he started biking to work when the COVID-19 pandemic started in April 2020.
"I found biking to work very convenient, and it is safer than commuting," the 31-year old Achondo said.
Achondo said it takes only 30 minutes to weave through the vehicular traffic to his place of work in Barangay Lapasan from his house in Barangay Macasandig, a distance of eight kilometers.
But he said going through the designated bike lanes along Don Apolinar Velez Street is a different story.
Achondo said cycling in the biking lanes of that major street is like driving through a maze of parked vehicles and rude jeepney drivers.
"Vehicles are parked everywhere along the designated lanes, and jeepney drivers are rude enough that they would even abruptly stop to pick up passengers," he said.
The RTA has implemented a strict no-parking policy along the bike lanes, but enforcement is a different story.
Achondo complained that motorists flagrantly violate the no-parking policy despite the presence of RTA personnel enforcers.
"Parking is clearly illegal but they are constantly violated every day," he said.
These sentiments were shared by bicycle riders Loyd Russel Sapida, and Jaser Pamalan, who work for a well-known food delivery company in the city.
Sapida said he would be extra careful when cycling in these biking lanes.
"Vehicles would suddenly pull to a stop or you find a parked car blocking the lanes. You will figure in a traffic accident if you are not careful," the 19-year-old working student said.
Pamalan said he already figured in one accident because of a reckless driver.
"The driver told me he did not see me when he suddenly stopped. Luckily I had only a few scratches," said Pamalan, a father of two.
Despite the dangers of cycling around the city, Pamalan said he continued delivering food because his earnings are good enough for him and his family.
But Pamalan said he hoped the RTA would conduct more traffic seminars for the drivers to respect the bikers.
He said the RTA should also put up more bike lane markers, install delineators to separate the bike lanes from the traffic, and provide visible traffic signs.
"Drivers here are so rude against bikers like us. They think they are the kings of the road," Pamalan said.
Teejay Gallardo, a local entrepreneur, also rides a bike to his store daily ever since COVID-19 infections swelled in the city.
Gallardo said he brings extra clothes with him, and change as soon as he reaches his shop which is four kilometers from his house.
There is a small parking area for bikers like him, but they have to pay rent for the spaces.
"These days we have to be extra careful. The virus is still out there," he said.
Like other bikers, Gallardo is also careful, especially when he reaches the highway.
He said on several occasions, he found himself in the middle of two huge trucks at an intersection.
As more and more people embrace cycling, enthusiasts said they realized that Cagayan de Oro and the neighboring provinces offer one of the best rides in the country.
Housewife Lory Gacusan said, "There is no rush here. I can be on the bike trails in 20 minutes from my house."
Gacusan said the city has a lot to offer for cycling enthusiasts like the Mapawa and Camanava ranges that have mountain trails to satisfy adventure-seeking riders.
She and her husband took on cycling as recreation when the pandemic started last year.
Gacusan said they are now engaging on longer loops like the Talakag, Lantapan, Malaybalay to Cagayan de Oro route – a distance of 175 kilometers.
"It's a very exciting ride and a challenge for women riders," she said.
Gacusan said they are now planning to bike their way to General Santos City in the south-central tip of Mindanao and back to Cagayan de Oro. –Rappler.com
Froilan Gallardo is a Mindanao-based journalist and an awardee of the Aries Rufo Journalism Fellowship. This story is part of this year's Mobility Awards, organized by the Institute for Climate and Sustainable Cities (ICSC), The Climate Reality Project Philippines, MNL Moves, 350.org Pilipinas, and the Pinay Bike Commute, in collaboration with the League of Cities Philippines and 27 regional partners across the country.