Health officials are investigating how the highly contagious COVID-19 Delta variant reached the small island province
Camiguin has recorded its first case of the COVID-19 Delta variant.
Camiguin Governor Jurdin Jesus Romualdo said that the Department of Health's Infectious Diseases Surveillance Unit in Northern Mindanao informed him of the Delta variant case during a live broadcast over the weekend.
The governor appealed to residents to stay at home as much as possible and report if anyone shows symptoms of COVID-19 infection.
"Please don't try to hide it because you cannot hide it," Romualdo said as he addressed residents online.
The governor also called on Camiguin residents to get vaccinated, saying it was the only way to prevent the province's public health care system from getting overwhelmed by COVID-19 patients.
DOH epidemiologist Dr. David Mendoza said there was an investigation in Camiguin to find out exactly how the Delta variant reached the island. He added that contract tracing work there has been stepped up.
Camiguin has recorded 77 COVID-19 deaths since 2020. Of those who died of COVID-19, 70 were unvaccinated, according to officials.
Until July, Camiguin had one of the least COVID-19 cases in Mindanao. It only registered 364 cases and five deaths at the start of that month.
But then the island province saw its new COVID-19 cases surging by 144 new cases in July. It has so far recorded 1,263 cases and 77 deaths.
5 new Delta variant cases in Zamboanga City
Zamboanga City saw five more Delta variant infections, authorities confirmed on Monday, August 30.
The new cases in Zamboanga brought the number of documented Delta variant infections in the Western Mindanao city to six.
The Philippine Genome Center detected the five new Delta variant cases in Zamboanga City through laboratory tests, results of which were released on Saturday, August 28.
Officials said the five Delta variant carriers belong to one household. The index case, a 44-year-old female, works at a shipping company in the city.
Mayor Maria Isabelle Climaco-Salazar said all five patients were found to be asymptomatic, and already completed their isolation by the time they were confirmed to have been infected with the Delta variant.
Health officials said three of the woman's close contacts at work also tested positive for COVID-19.
The City Health Office said the woman has no record of travel outside of Zamboanga City.
"The employee could have been exposed to one of the crew members who traveled to another area, and then went to their office after their vessel arrived at the port," said Dr. Dulce Miravite, Zamboanga City's health chief.
The first known Delta variant case in Zamboanga City was identified on August 5 as a crew member of an inter-island container vessel.
The carrier, a 47-year-old resident of Isabela, Basilan, was quarantined and has since recovered.
The samples taken from the city's five new Delta variant carriers were among the nine samples sent to a genome sequencing laboratory.
Aside from the Delta variant, there were other variants of concern detected in the city. It has so far recorded an Alpha variant and three Beta variants.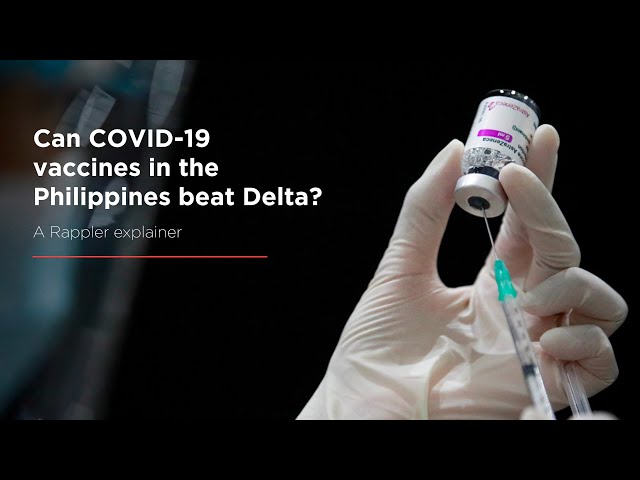 – with reports from Bobby Lagsa