ICHRP Canada also urges the Canadian government to publicly denounce state-sponsored killings against Filipinos
Weeks after the deadly "Bloody Sunday," an international organization based in Canada wrote a letter to the Canadian government urging it to end military support to the Philippines. 
In a letter dated March 16, 2021, the International Coalition for Human Rights in the Philippines (ICHRP) Canada urged Canadian Prime Minister Justin Trudeau to end all forms of military and police support to the Philippines, including anti-terrorism assistance.
"We further call on the Canadian government to end all support to, and cooperation with, the Philippine military and police. This includes withdrawal and ending of financial assistance for anti-terrorism and training provided directly to the Philippine government or through other entities such as the ASEAN and Interpol," ICHRP said.
On March 7, the police and military conducted deadly operations that took the lives of at least 9 activists and rights workers, and resulted in the arrest of 6 others in Calabarzon. 
This came only two days after President Rodrigo Duterte said in a speech during an event of the National Task Force to End Local Communist Armed Conflict (NTF-ELCAC) to "kill, kill them all."
NTF-ELCAC serves as the main anti-insurgency machinery of the administration by virtue of Executive Order 70 that mandates a whole-of-nation approach against communism. 
ICHRP Canada also urged the Canadian government to publicly denounce the state-sponsored killings against Filipinos.
The letter is signed by 65 individuals and organizations, including churches, trade unions, and Filipinos associations in Canada to push their government to take action in the wake of killings in the Philippines.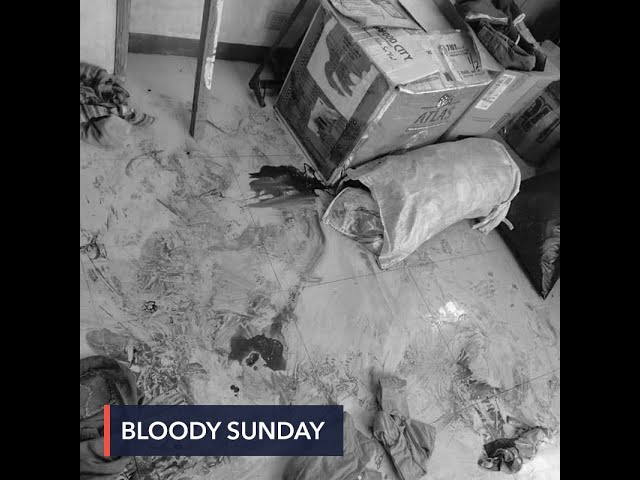 In 2014, the Philippines and Canada signed a memorandum of understanding that formalized their defense training cooperation that also covered training opportunities for the Filipino military in Canada. 
Military personnel also had the privilege to attend training courses in numerous training facilities in Nova Scotia, Ontario, Quebec, and British Columbia offered by the Canadian Armed Forces.
During the pandemic, the Canadian government donated P44.5 million or CAD$ 1.1 million worth of assistance to the Philippines. – Rappler.com