Pope Francis is granting a plenary indulgence, a remission of punishment for sins, to Catholics who visit any of 500 Jubilee Churches until April 22, 2022
"Open the gates of justice. We shall enter and give thanks to the Lord."
Having pronounced these words, Bishop Broderick Pabillo, who was outside the Manila Cathedral, took a hammer from a priest and used it to knock a bronze door thrice – twice on the right, once on the left.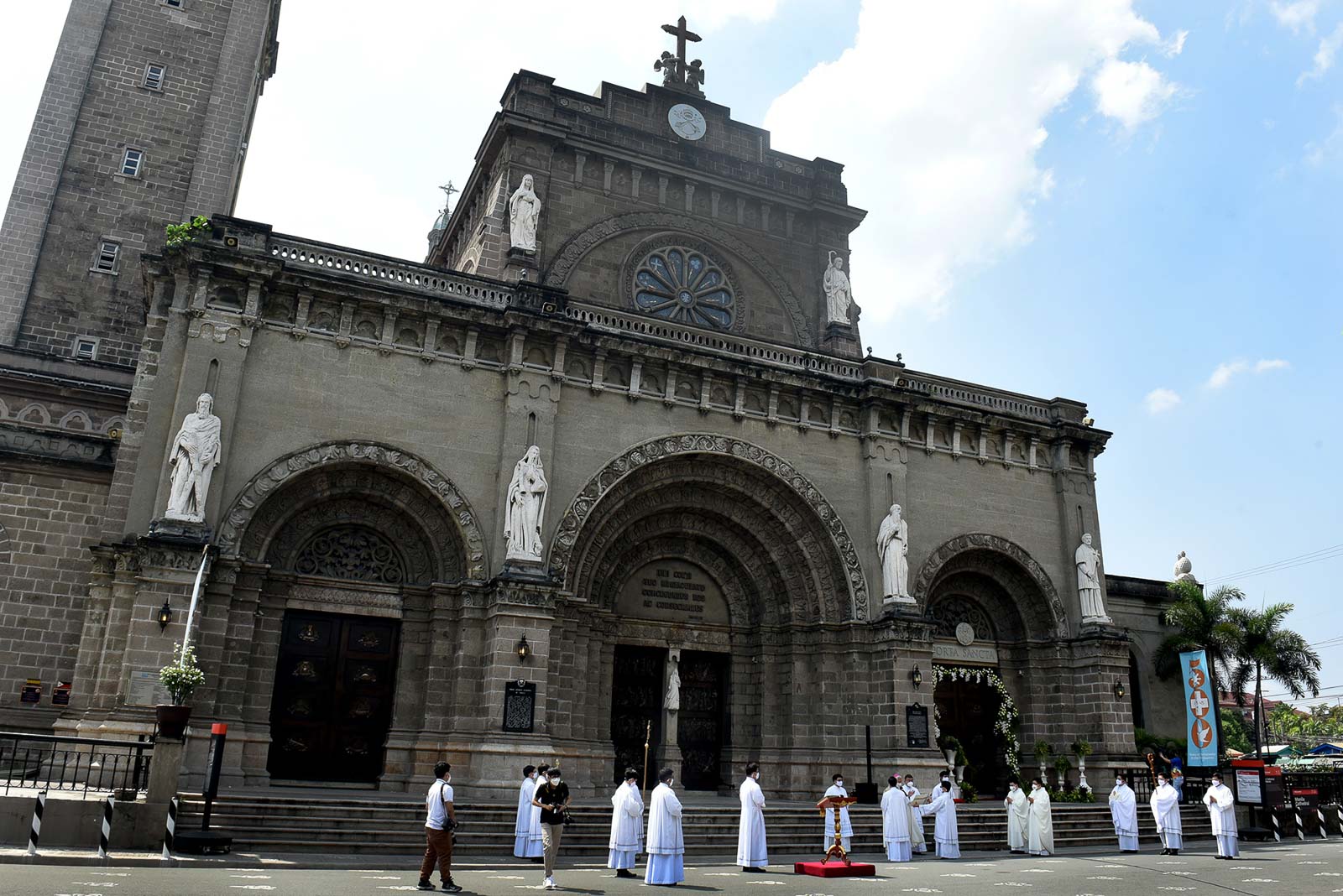 Then the mild-mannered Pabillo, 66, wearing a long white cape used in formal ceremonies, slowly pushed the door wide open. "This is the Lord's gate," he declared. "Let us enter through it and obtain mercy and salvation."
Then he entered – and, holding the staff of a shepherd, knelt.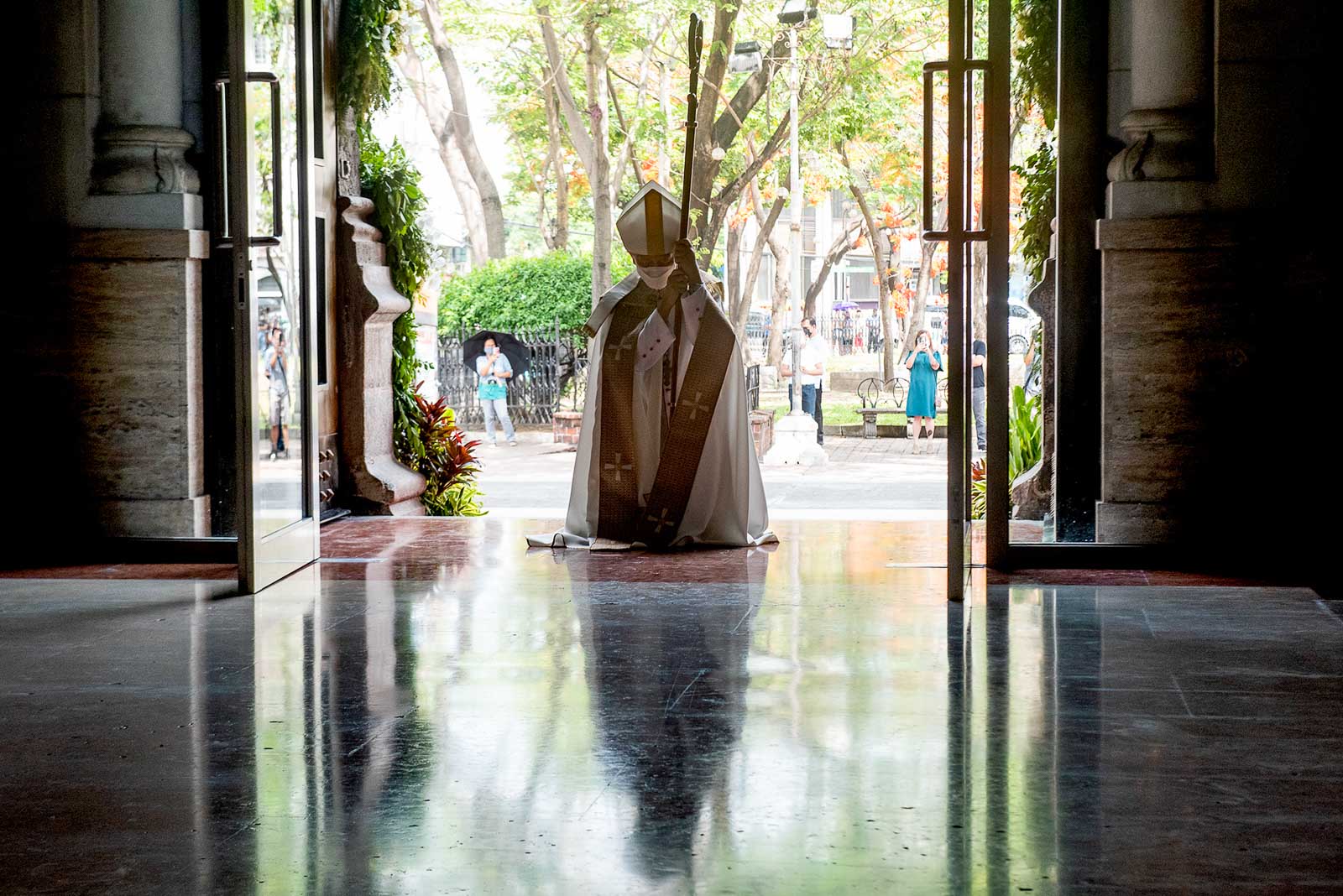 Scenes such as this took place in around 80 other cathedrals in the Philippines on Easter Sunday, April 4, to celebrate the 500th year of Christianity in the Philippines. Hundreds of smaller churches will perform the same ritual around the country.
The Manila Cathedral is one of around 500 Jubilee Churches designated by Pope Francis for the 500th year of Christianity in the Philippines. The entrance to these churches is called a Jubilee Door, an example of which is the one Pabillo opened.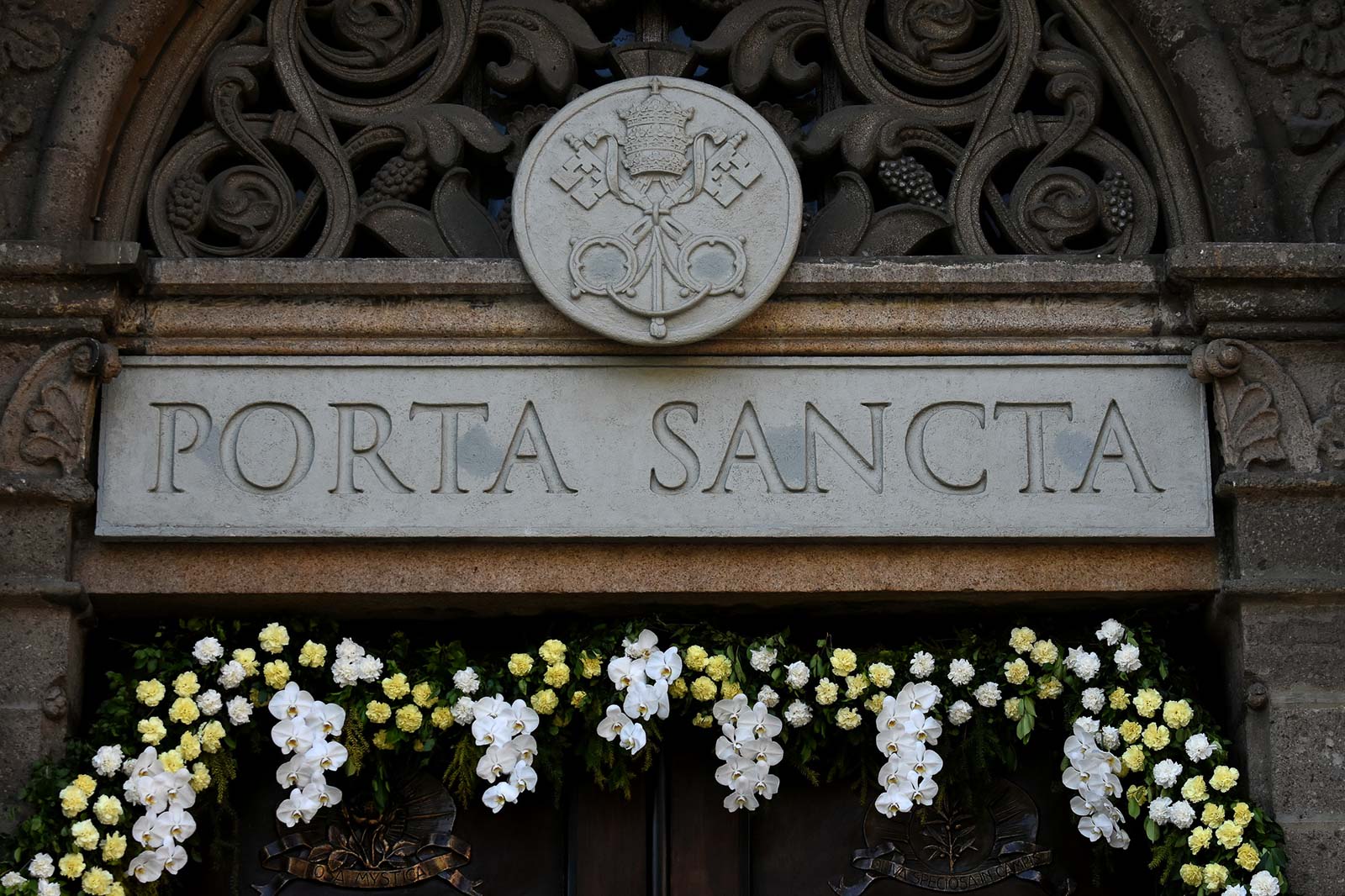 The Pope is granting a plenary indulgence to Filipinos visiting any of more than 500 Jubilee Churches across the country any time from April 4, 2021, to April 22, 2022.
For Catholics, a plenary indulgence is a special blessing that totally removes God's punishment for sins that have already been forgiven. A Catholic can obtain a plenary indulgence by performing the prescribed act, in this case visiting a Jubilee Church, aside from fulfilling the 3 usual conditions of going to confession, receiving communion, and praying for the Pope.
The opening of the Jubilee Doors on Easter Sunday began the yearlong celebration of 500 years of Christianity in the Philippines.
On the same day, no less than a message from Francis ushered in this special season of faith for Filipino Catholics. The Vatican on Sunday released the Pope's video from Rome addressed to Filipinos.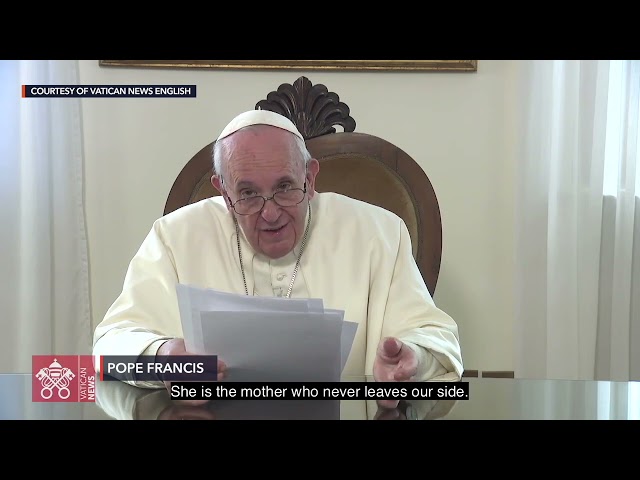 "I think of all the difficulties you have had to face, especially in the years of immediate preparation for this jubilee: earthquakes, typhoons, volcanic eruptions, and the COVID-19 pandemic. Yet despite all that pain and devastation, you continued to carry the cross and to keep walking," the Pope said.
"You suffered greatly, but you also got up, time and time again. Keep working, rebuilding, and helping one another like good Cyreneans. Thank you too for your witness of strength and trust in God, who never abandons you," the Pope told Filipinos. "Thank you for your patience, for how you always look ahead despite hardships and keep walking." – Rappler.com