OCTA research also says Cebu City is at 'very low risk' for COVID-19
Cebu City's COVID-19 bed occupancy rate has now dropped to 18%, the lowest since the beginning of the COVID-19 Delta-driven surge.
"Since the 3rd surge, we have the lowest hospital critical care occupancy at 18% and we have 36 barangays (of 80 barangays total) that had no reported transmission for the past 14 days," Cebu City Councilor Joel Garganera, head of the Emergency Operations Center, told reporters in a group chat on Thursday, October 28.
The Department of Health pegs the danger zone occupancy at 60% or above.
Last August, hospitals in this city were reporting long lines outside of hospitals and a shortage of oxygen for critical cases.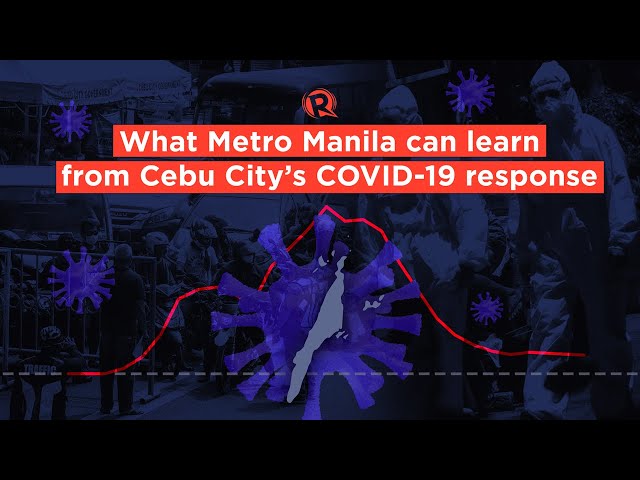 "We just have 230 active cases as of now. But complacency is our number one enemy," Garganera added.
The national government placed Cebu City under Alert Level 2, its lowest quarantine status, beginning October 20.
The most significant changes of this status mean that cinemas will open for the first time and domestic travelers can come to Cebu City without having to take a coronavirus swab test.
Cebu City at 'very low risk' for COVID-19 – OCTA
In its report published on Wednesday, October 27, OCTA said Cebu City reported an average daily attack rate (ADAR) of 1.72 per 100,000 per day.
The attack rate is the percentage of a population that contracts a disease during a specific time interval.
Epidemiologists consider an ADAR of 1 or below at "low risk," between 1 and 7 as moderate, and anything above 7 as high risk.
The city's seven day average was at 18 cases per day for a growth rate of -31%.
OCTA said their classification for 'very low risk' is based on the United States' indicators from covidactnow.org and not the Department of Health's guidelines. 
Cebu City is the only locality the research group classified as "very low risk" so far.
The Department of Health previously classified the Central Visayas region as "low risk."
The EOC attributes the success in containing the virus locally to the cooperation of Cebuanos with its strategy of testing, tracing, and isolation strategy, and their compliance with public other health measures like masking and physical distancing.
Earlier this week, Garganera met with doctors, police, and other city officials to discuss standardizing and improving ventilation and airflow in businesses where people gather to be able to keep coronavirus transmissions minimal.
The councilor said, however, they were still in the early stages of research of formulating a standard for this proposal
The city's immediate challenge now is to ramp up its stagnating vaccination rate with the percentage of fully-vaccinated individuals stagnating at about 46% for the past month.
City officials are currently planning to bring vaccines to the mountain barangays and low-income neighborhoods to speed up vaccinations here. – Rappler.com