City Councilor Joel Garganera says the city is seeing some improvements in its COVID-19 situation and hospital utilization rates
Long lines in major hospitals seemed to have become a thing of the past as Cebu City's COVID-19 positivity rate dropped to over 10% in early September from a high of 26% in August.
Cebu City Councilor Joel Garganera told Rappler in a phone interview on Friday, September 3, that the city is seeing some improvements in its COVID-19 situation and hospital utilization rates.
"Last month, our positivity rate was above 20%, where the highest was 26%. For the last nine days, we're below 20%. In fact, since yesterday, we are 10.8%," said Garganera.
The positivity rate refers to the percentage of people who tested positive out of the total number of those who got tested.
Based on data from the Department of Health (DOH) in Central Visayas, the total number of active cases of COVID-19 in Cebu City went down from 4,617 on August 25, to 3,848 on September 2.
"During last month, overwhelmed kaayo ta (we were so overwhelmed). But now, we are around 67% in hospital utilization – this is for both our public and private hospitals," said Garganera.
As of Wednesday, September 1, data from the DOH COVID-19 tracker showed that the city's overall bed occupancy rate was at 67.3%, with 313 beds still vacant in a total of 15 facilities. The tracker also showed 9 of 15 hospitals here at safe and moderate levels. 
In August, Cebu City's hospitals were filled to the brim with COVID-19 cases, most of them waiting in long lines. At the time, Cebu City went on a hiring drive for medical staff which, unfortunately, had only a few takers.
However, in terms of occupancy rates, five of Cebu City's hospitals remain at critical levels: the Cebu City Medical Center, Cebu Doctors' University Hospital, Cebu North General Hospital, Perpetual Succour Hospital of Cebu, and the Saint Vincent General Hospital.
The Vicente Sotto Memorial Medical Center, the biggest government-run hospital in Central Visayas, is also in the high risk category with an occupancy rate of 71.4% (167 occupied beds and 67 vacant beds).
Cebu City has eight temporary treatment and monitoring facilities which serve as holding facilities for those who are in queue for hospital admission.
Is Cebu City 'in the clear'?
While the downtrend in COVID-19 cases has helped ease congestion in the queen city's hospitals, another possible contributor to better hospital utilization rates might be the fact that more nurses have returned to service.
Garganera pointed out that in August, 197 nurses were afflicted with COVID-19, and suffered from hectic workloads due to the large number of patients.
Fortunately, these nurses have since fully recovered and are now back to work, he said.
Still, Garganera believed that while the city's hospitals saw a return to their ideal functioning state, it might be too early to say when things will be "in the clear."
"We're not far from safe, given that our positivity rate is down to 10%. In fact, the ideal daily positivity rate is 5% – this is from the World Health Organization," he said. 
"It's still just too early to call," he added.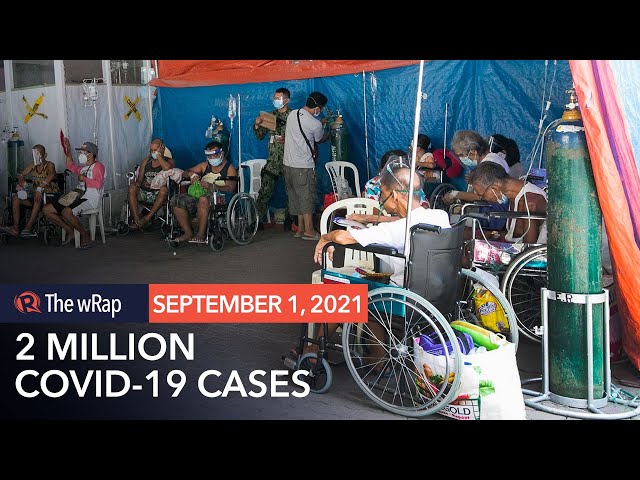 – Rappler.com