Most of the 200 people who work at the cemetery will earn nothing this year after the city announced its closure for Kalag-kalag
Leah Resurrecion, a 55-year-old grandmother and a full-time vendor at the Carreta Cemetery, is one of hundreds who take care of the tombs of the dead here.
They are vendors, tomb painters, gravestone makers, and caretakers.
For someone who works around the dead, Resurrecion is full of life.
When she's not selling candles, she spends her time laughing and chatting with her friends in the cemetery.
She manages to be cheerful even if this year she knows that she will not earn as much as she used to due to COVID-19 restrictions.
Earning a living among the dead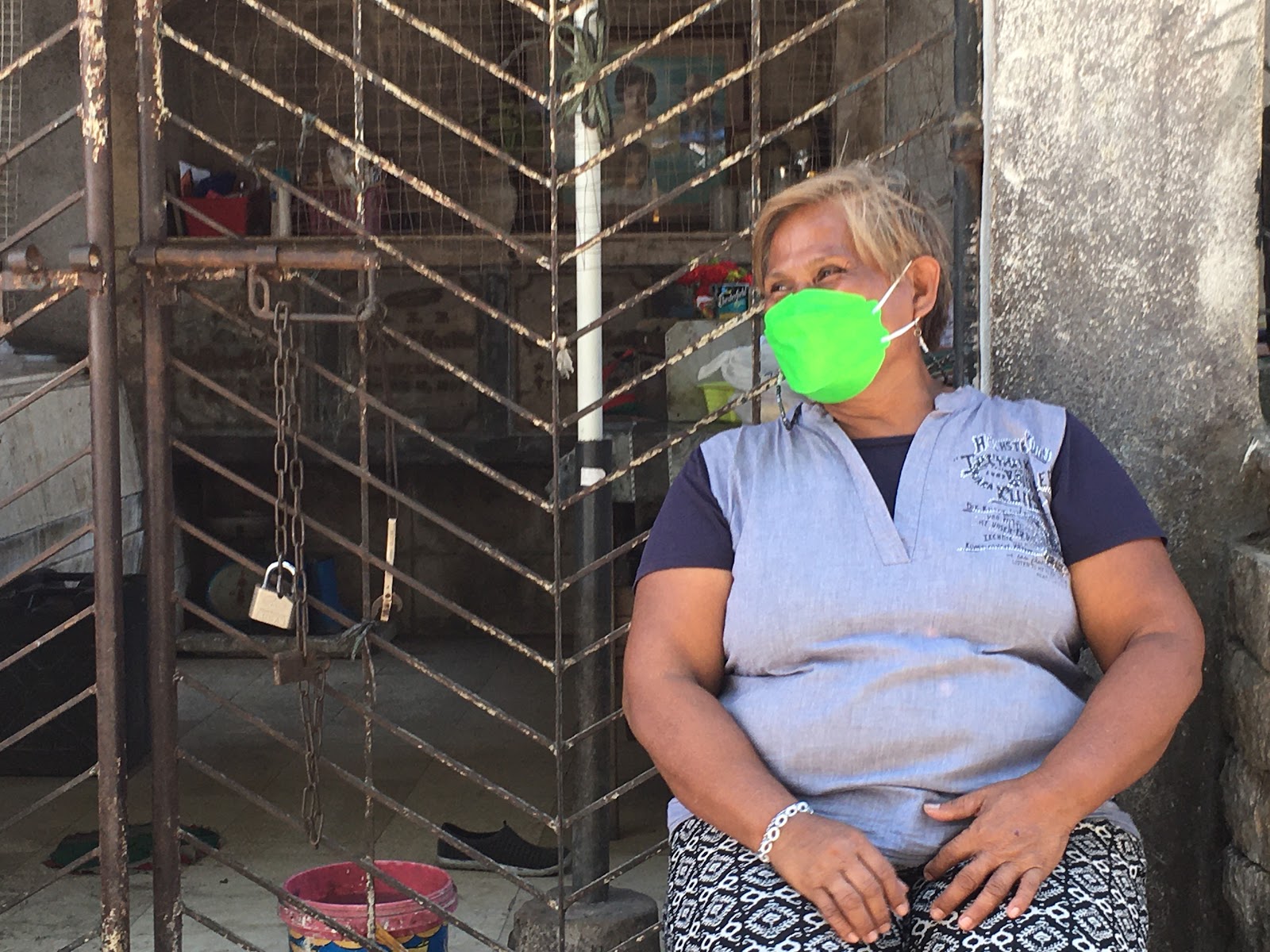 Three generations of the Resurrecion family have been earning their living among the dead. These are her sons, daughters, and grandchildren.
The Carreta Cemetery is their home and their source of livelihood.
On most days, she would sell flowers between P40 to P60, candles starting at a peso each, and even maintain graves for a small monthly fee of about P200 to P300. For her, this was honest pay.
"Di na gyud parehas sauna. Gamay na kaayo akong halin (It's not the same as before. My earnings are very little)," Resurrecion said.
She said that since 2020, families who worked at the Carreta Cemetery were unable to earn enough since cemeteries were closed.
At the same time, strict quarantine protocols were put in place as Cebu was highlighted as a COVID-19 hotspot.
Resurrecion, like most of the people who relied on the cemetery to make a living, would often look forward to Kalag-kalag (Undas or 'All Souls' and 'All Saints' Day) as she and her friends would earn around P5,000 at the end of the season.
Most of the 200 people who work at the cemetery will earn nothing this year after the city announced its closure on October 26, unlike in the last time the cemetery was open for Kalag-kalag in 2020.
"Niarang-arang na siya kay gipatinda na mi pero dili jud parehas sauna katong wa pa pandemic," she said.
(It got better because we can now sell but it really isn't the same as before the pandemic)
Resurrecion recalled having been able to at least earn P2,000 on All Saints' Day and All Souls' Day on 2020.
Even prior to the cemetery's closure, Oplan Kalag-kalag – the city's operation limiting entrance to the cemeteries – banned tomb cleaning in order to reduce the number of people in the cemetery.
Tomb cleaner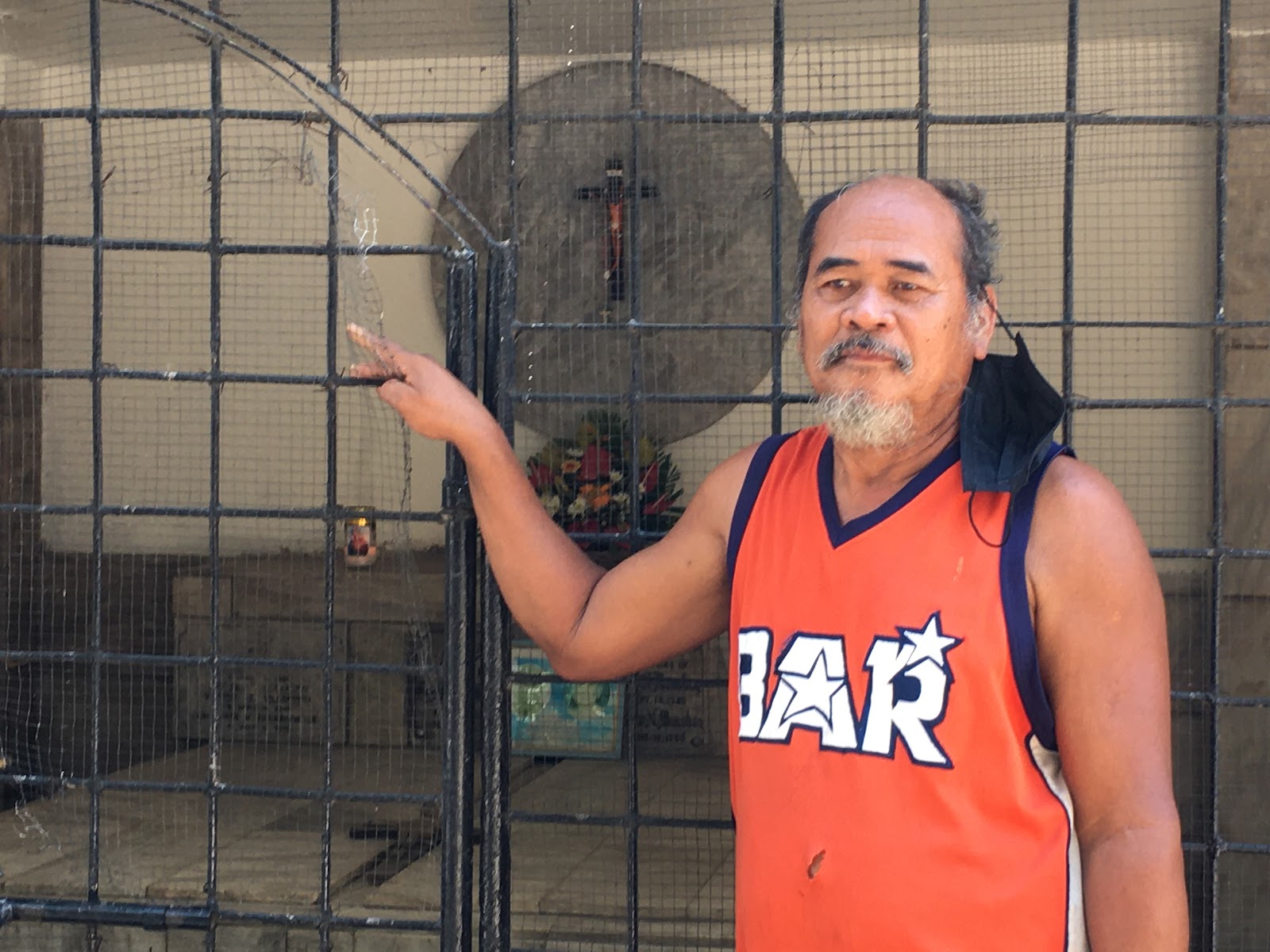 This made things difficult for Oscar Zuniega, 62, who had been taking care of the tombs in Carreta for many years.
Before the COVID-19 restrictions, Zuniega told Rappler that he used to earn P500 in a day for cleaning tombs during Kalag-kalag – sometimes, even more.
"Naay muhatag P100, naay muhatag P50 pero makatigum jud ka kay dili ra man usa o duha imung masilhigan. Daghan man jud basta Kalag-kalag," he said.
(There were those that would give P100, some would give P50 but we could earn a lot because it wasn't just one or two we could sweep. It was many during Kalag-kalag)
With the earning he makes during the Kalag-kalag, he was able to purchase new shirts for himself and his family during the Christmas season.
While he will likely not be able to buy as many Christmas gifts this year, Zuniega said, he will just have to rely on monthly payments coming from families who could not visit the cemetery yet still want their dead watched over just to get by.
"Wa jud mi kaayo income ron. Perteng paeta. Kaning among kinabuhi karon kay walang-wala jud mi," Zuniega said .
(We really have no income now. It's really sad. We really earn nothing from our livelihoods now)
While the dead of Carreta cemetery have been well-taken care of even during the coronavirus lockdowns, the question many of the grave workers have – who have only received a little ayuda – is who will take care of them? – Rappler.com