(1st UPDATE) Cebu City Mayor Edgar Labella was hospitalized at least six times in the last year before his death
Cebu City Mayor Edgar Labella died on Friday morning, November 19. He was 70.

Vice Mayor Michael Rama confirmed Labella's death in an interview with Teleradyo. "He died this morning, somewhere between 3:20 am and 4 am," Rama said.

Labella's son Jaypee said during a press conference Friday morning that Labella died from septic shock secondary to pneumonia. 
The mayor had been at the hospital for a total of 23 days.
Jaypee told reporters there will be a public viewing at Cebu City Hall before he is moved to Cosmopolitan Funeral Homes. 
The viewing and wake schedule will be announced at a later date.

Labella was hospitalized for pneumonia in the first week of November.

He had suffered from pneumonia several times this year. He has taken at least six leaves of absence in a year for health reasons.

The mayor has been on indefinite leave since October 8 for his medical issues, while Rama is the acting mayor.

During a press conference on November 3, Labella's son Eugene revealed his father had been diagnosed with prostate cancer about 12 years ago, but said the cancer was "manageable."
While Labella had served in government for over 30 years, he was only in his first term as mayor of Cebu City.
He started in government as a trial attorney with the Office of the Tanodbayan before becoming a special prosecutor when the anti-corruption office became known as the Office of the Ombudsman.
He was then appointed director for the Ombudsman's Office for the Visayas in 1994.
A native of Barangay Mabolo in Cebu City, he first entered politics in 1998 as a city councilor until 2001 and was elected again from 2004 to 2013.
Labella served as vice mayor twice, first with his ally Rama from 2013 to 2016, and then from 2016 to 2019, while his rival Tomas Osmeña was mayor.
The one-term mayor was endorsed by President Rodrigo Duterte, whose allies helped him campaign in the province to unseat political heavyweight Osme˜˜na the heated 2019 midterm election campaigns.
Among his priorities during his first term were improving the ease of doing business, fixing the city's problems with traffic congestion, garbage collection, and the water shortage.
He also said he would hold real estate developers accountable to the law that requires them to build socialized housing for the city's urban poor communities for every new condominium or subdivision they build in the city. Labella said previous Cebu City administrations were too relaxed in enforcing this law.
Most of Labella's term was defined by the premier city's handling of the coronavirus pandemic.
Its first surge in 2020 gained national attention when the city failed to prevent hospitals from filling up with severe coronavirus cases.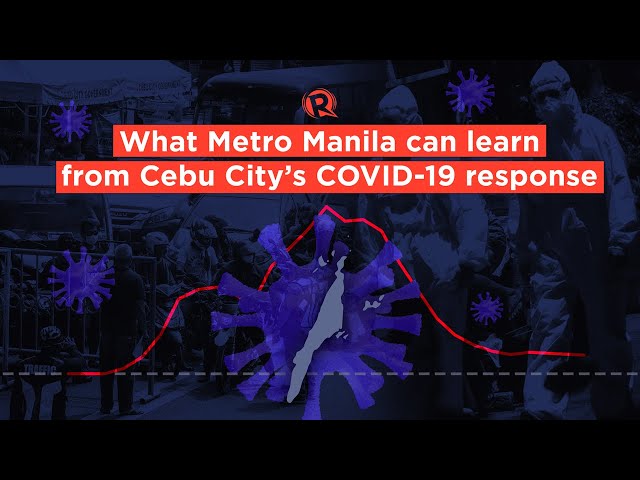 The city was later praised for improving its management by setting up its effective COVID-19 emergency operations center.

The center's response strategy helped pull down the number of cases through quick contact tracing, free mass testing, and improving the capacity of its isolation and critical care facility.
Rama will serve the rest of Labella's term until June 30, 2022.
Labella, who is the first mayor of Cebu City to die in office in recent history, is survived by his wife Jocelyn and two children, Jaypee and Eugene Philippe. – Rappler.com