Vicente Sotto Memorial Medical Center's director says some of its staff were qualified to work from home
The Commission on Audit flagged as irregular expenses the payment to personnel who did not physically report to work extended by several regional Department of Health (DOH) hospitals, including the Vicente Sotto Memorial Medical Center (VSMMC) in Cebu City.
VSMMC is the biggest regional public hospital serving COVID-19 patients in the Central Visayas.
According to the COA 2020 Annual Audit Report, P2.1 million was spent in hazard pay for VSMMC personnel who did not physically report to work or were not qualified due to accumulated leave of absence.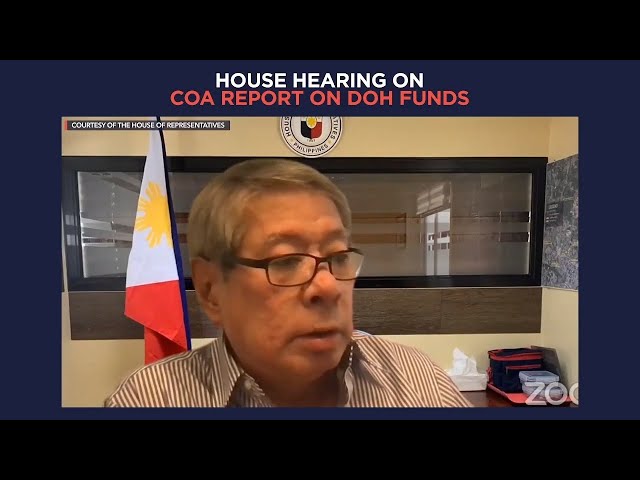 Other regional DOH offices were also flagged by COA for similar practices.
The amount was part of the findings included in the COA report released on August 11 on the Department of Health (DOH). The audit team noted that in 2020 P557.7 million worth of expenditures were irregular, unnecessary, or excessive.
VSMMC's director Dr. Gerardo Aquino explained in a statement on Friday, August 20, that the workers were given a work-from-home arrangement. Among the personnel were also "elderly" healthcare workers who were given flexible working arrangements.
"VSMMC has been catering to both COVID and non-COVID cases. Because of this and in the exigency of services, the management had to adopt special scheduling among its healthcare workers rotating at our COVID Facility," Aquino said in his statement.
"Instead of the usual 40-hour, 5-day workweek, these healthcare workers worked for 2 weeks straight rotation without leaving the hospital which culminates in a mandatory quarantine for a prescribed number of days before RT-PCR testing to ensure their safety in going back to their respective homes and to their tour of duty," he added.
The hospital director said workers were given two weeks rest after two weeks of duty. Some of these workers ended up testing positive for coronavirus and were given time off to quarantine.
"With all these premises, the management thought it would be in the best interest of its employees to be granted such benefit. VSMMC had an obligation to look out for its employees who have been working hard in tough circumstances," Aquino said.
Aside from VSMMC, DOH offices in the Western Visayas, Northern Mindanao, Davao Region, Ilocos, Cagayan Valley and Calbarzon were also flagged for similar irregular payments of hazard pay and risk allowance amounting to P58.6 million. – Rappler.com