For Cebu's working-class residents, another quarantine imposition without aid could spell the difference between being able to feed their families or not
The three independent cities of Cebu on Sunday, August 1, started a 15-day modified enhanced community quarantine – the second strictest quarantine classification.
The stricter quarantine status, set to last until August 15, covers Cebu City, Mandaue City, and Lapu-Lapu City.
Cebu leaders initially agreed on a unified position against the imposition of a stricter quarantine status. But the discovery of cases of the Delta variant in the island ultimately prompted the Inter-Agency Task Force on the Management of Emerging Infectious Diseases (IATF-MEID) to recommend that the entire island go under MECQ.
However, Cebu Province, with its six component cities and 38 municipalities, was downgraded to the less restrictive general community quarantine (GCQ) status after the provincial government made an appeal for IATF to reconsider its risk classification. This makes it the third time the IATF changed its mind about Cebu Province's quarantine status for the first two weeks of August.
Despite fearing for the economy, local leaders eventually agreed to heed the IATF decision.
During the first day of the enforcement of MECQ, Rappler went around Cebu City, Lapu-Lapu, and Mandaue to talk to residents. We found out that elected officials are not the only ones daunted by MECQ. For some working-class residents, they said it would spell the difference of being able to feed their families or not.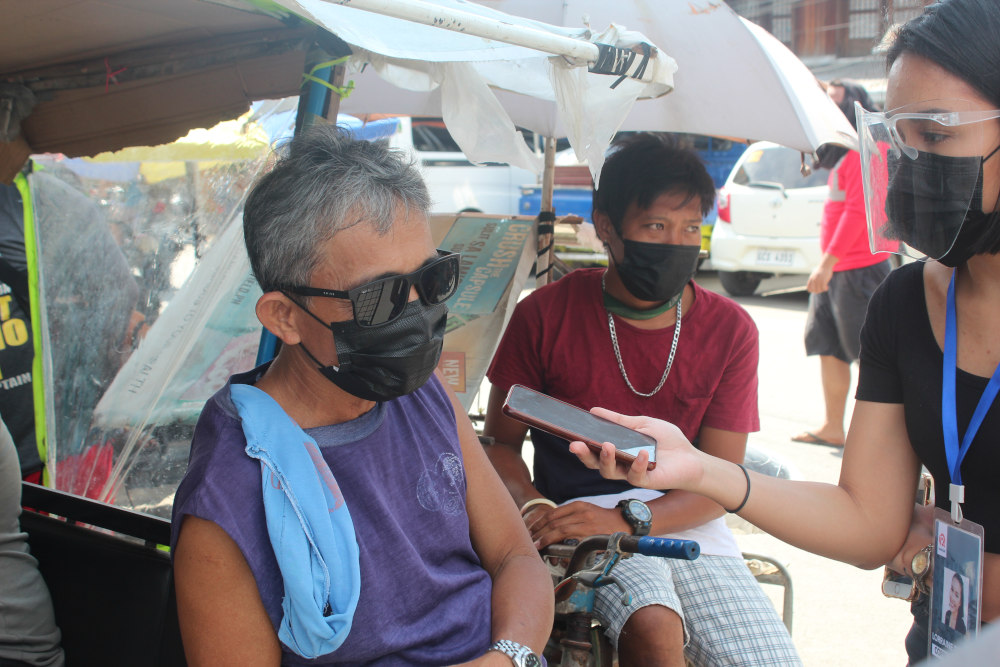 In the Inayawan Public Market in Cebu City, tricycle drivers say they have already begun to see a significant decline in the number of passengers.
"Panginabuhi namo dire kay wa gyu'y klaro nga agi ba. Samot na nga gi-lockdown karon," said a 58-year-old driver who refused to be named. (Our livelihood is already unstable enough. The lockdown makes it worse.)
Technically, the island is not on lockdown. Public transport and business establishments remain open.
However, unlike in MGCQ where leisure travel is allowed, residents are only supposed to leave their houses for essential purposes, and for work under MECQ.
"Kung in-ana man unta duna unta'y ayuda unta kay aron maka-suporta ba kay mga pamilyado baya mi nga nag drayb," he said. (There should be aid for us drivers. We all have families to support.)
Driving, he said, is his only means of feeding his three children and his wife. He's the only breadwinner of the family.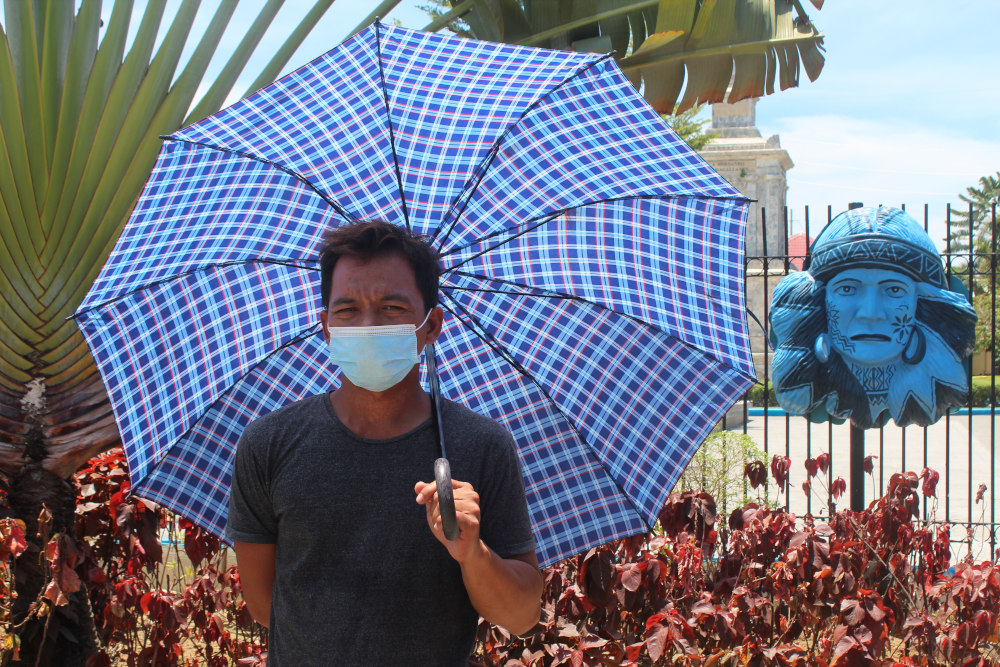 Normally, tourism in Lapu-Lapu City's Mactan Shrine would be bustling and volunteer tour guides who have grown accustomed to serving tourists would be able to earn a day's worth of pay.
With the city now placed under MECQ, people like Wedy Mahusay, a volunteer tour guide at the Mactan Shrine, are left to wonder how they can earn money without tourists – their primary source of income.
Lapu-Lapu City Information Officer Mark Bautista told Rappler in a chat message on August 1 that tourism activities would still be allowed at 30% venue capacity, with strict adherence to minimum public health standards.
"Sa wala pa magsugod ang MECQ, naulian na unta to pero karon kay wala na jud. Kung weekends, daghan customer, sukad gahapon kay nimingaw na balik," said Mahusay.
(Before MECQ began, the situation was getting better but now it's no more. If it was on the weekends, there would be plenty of customers but since yesterday, it became empty again.)
According to Mahusay, without tourists, people like him must look to risky alternatives like spearfishing at night, in order to support and feed his family.
"We all have families and we rely on tourists. If the government wants to help us, they should give us aid for our families or even jobs," Mahusay said in Cebuano.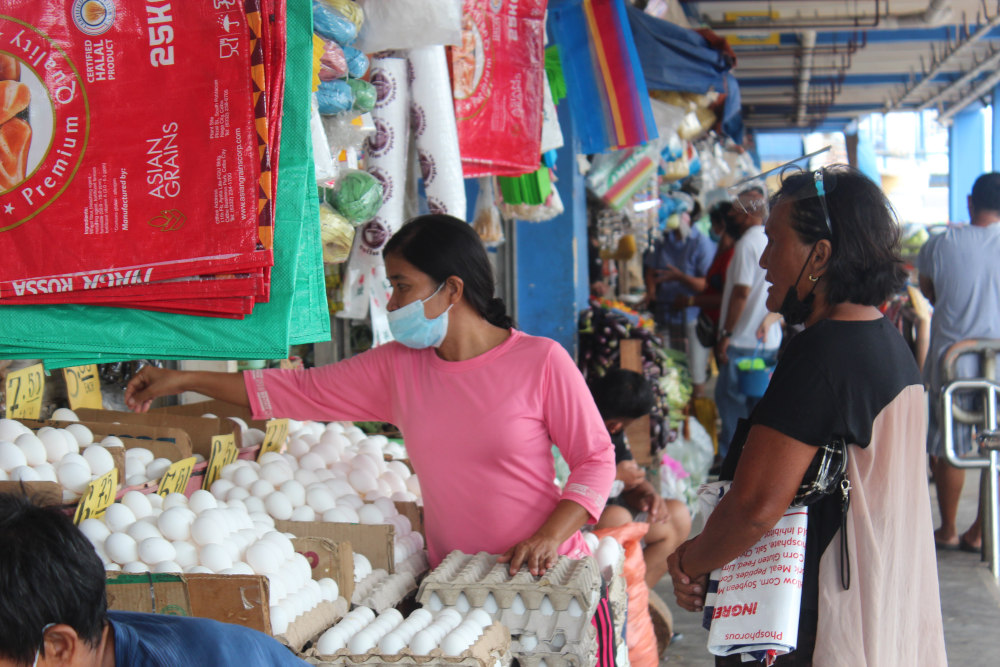 Much like Mahusay, sari-sari store owners "Nanay," 58, and "Mar,"43, also found it difficult to work through the pandemic as fewer customers visited their stalls at the Mandaue City Public Market.
"Kung tan-awn lang ba, kasagaran sa mga taw kay walay trabaho ug walay kita. Unsaon na lang kung [quarantine] permi? Mangagutom tanan," said Mar. (If we look at it, most people have no jobs and income. What will happen if it's always [quarantine]? People will starve.)
Less strict quarantine status
Meanwhile, 65 quarantine control points have now been established in Cebu Province. 
Although the province has been placed on the less restrictive general community quarantine status at the last minute by the IATF, police are still waiting for the official pronouncement from the provincial government.
"We're ready to adjust and transition from MECQ to GCQ any time," Police Colonel Engelbert Soriano, Cebu Provincial Police director, said.
In the meantime, Soriano said police are strictly monitoring the observance of curfew hours and the compliance of health protocols in public places.
He said the majority of quarantine violators caught since midnight on August 1 to early morning were mainly apprehended for "minor violations," such as going out past curfew hours, and drinking by their residences.
"Siguro nabigla lang (maybe they were caught off-guard). Just minor violations," he said.
"I think ang mga Cebuanos, alam na rin nila. So, automatic na rin ang reaction nila," he added. (I think Cebuanos already know what to do. So they're reaction [to the new quarantine status] is automatic.)
The quarantine classifications define which businesses are allowed to open, and who are allowed to go out. Local governments have been quick to define these quarantine statuses as they come.
However, a question which remains constant for residents on the island is, "What would this mean for my livelihood?" – Rappler.com