Jose Rizal Memorial State University (JRMSU) in Zamboanga del Norte is also tasked to formulate a 'flexible assessment for Bangsamoro Higher Education'
Amid the uncertainties brought about by the pandemic, the Commission on Higher Education (CHED) tapped Jose Rizal Memorial State University (JRMSU) in Zamboanga del Norte to come up with a new assessment system of students' learning outcomes for the new normal.
Upon completion, the product of the assessment system research would be used as a model for state colleges and universities in the country.
Meanwhile, JRMSU was also the recipient of CHED's grant to create a "flexible assessment in the context of Bangsamoro Higher Education."
"In fact we already have started training higher education institutions within the Bangsamoro Autonomous Region in Muslim Mindanao (BARMM) on flexible student assessment in the new normal,"said professor Jovito Anito, director of JRMSU's Flexible Learning System (FLS) and head of CHED-JRMSU research team.
Anito added the 10-month research on student assessment system has funding of P3.9 million from CHED's Revised and Expanded Continuing Professional Education (RECPE) while P1.1 million is allocated for research on student assessment in the context of Bangsa Moro Higher education.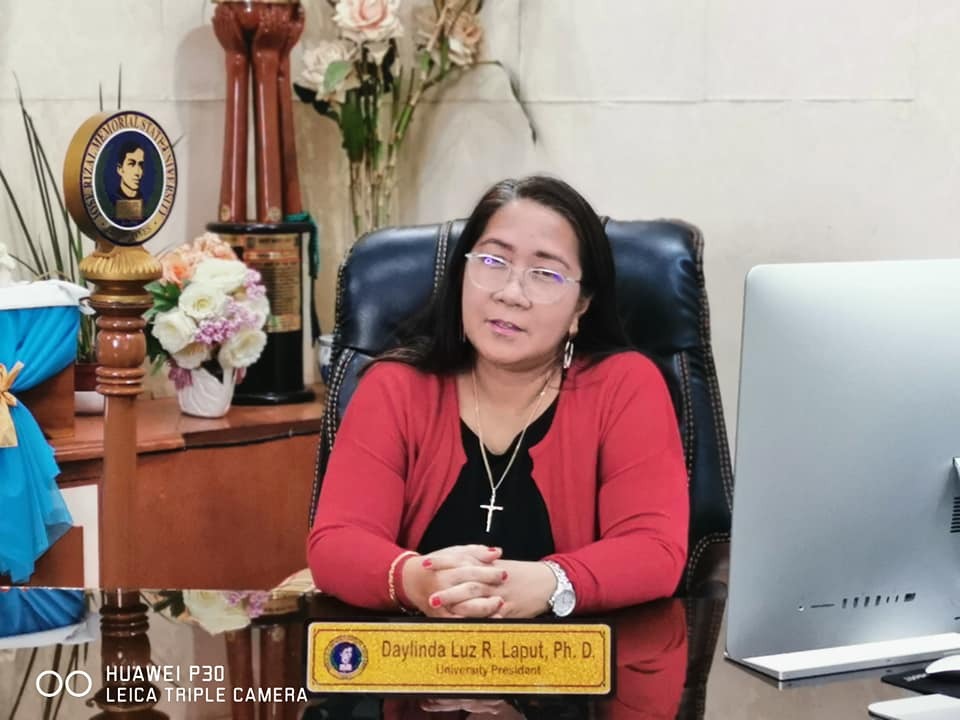 Anito said CHED's Revised and Expanded Continuing Professional Education (RECPE) program has earmarked P3.9 million for the 10-month research on a new student assessment system. Another P1.1 million will fund the research on student assessment in the context of Bangsamoro higher education
Components
The new student assessment system must start with the student's admission as the first of the 5 components.
In an interview January 15, Anito said the university was not for everyone. "That is why we have the K-12 to determine who are those who can proceed to higher education and who will have to stick to equally important non-four-year programs."
"We have to revisit our admission policies. We have entrance examinations but we don't know if these really live up to what we are looking for," he said.
Anito said that graduates have to be prepared when they enter the world of work. "We need graduates who are resilient, graduates who can adapt to changes, like the effects of COVID-19."
"We say we want to produce graduates who are like that. But are we getting students who have the potential to be trained that way?" he added.
The second component of the assessment system research was student engagement, Anito said that the teacher should be able to see the efforts of the student to study, to comply with the requirements and where the university can help.
"When we ask our teachers to make an effort to contact your student who need further explanations, are we giving our teachers load for their cellphones, interventions like that," the professor stressed.
The third component was "outcomes based assessment. "We look at the performance of each student how he or she understands his or her course or subject," Anito said.
He said "we are done with the era of long quizzes, of multiple choice or fill-in the blanks to know if students really understand. They must be able to produce something, create something, develop something and perform something as manifestation of their understanding inherent to their discipline."
The fourth component of the research was graduate tracer survey to see where the graduates are and how are they doing 3 or 5 or 10 years after graduation.
"Here we look at the learning outcomes and to know what the industries really need," Anito said. "Unless the schools have close links with the industry, we cannot really say whether or not we are preparing our students to face the real world."
He said the fifth component was licensure and accreditation. Anito said it would be looking at the model of institutional support to licensure examinations and external accreditations.
Doable
Anito said it was timely to formulate a flexible student assessment system because on the major disruptions brought by COVID-19. This adjustments should be consistent with CHED's effort to capacitate higher education institutions which are on the K to 12 transition period.
"Let's use this disruption to adapt to major disruptions to what we know as normal because we never know what the next disruptions are after COVID-19. Let's capitalize on our experience now," he remarked.
Anito said that JRMSU now has a student population of 20,000, of which only 5% chose on-line classes and the rest opted for modular.
"And we expect enrollment to increase because of free education, but we have to ensure that we give justice to the students' right to quality education and to the government's huge expenditure to ensure the students' future," he said. – Rappler.com