The Chinese embassy in Manila claims the report aims to fuel Sinophobia in the Philippines
China has dismissed the report of a US-based think tank that human waste and sewage were likely dumped by Chinese ships in the Spratlys, calling "fake news."
"It all started with an (sic) foreign agency issuing a report full of lies. Some media immediately spread fake news based on fabricated reports. Finally, some anti-China forces used fake news to accuse and demonize #China," the Chinese embassy in Manila said in a tweet. 
The embassy claimed that the report aimed to fuel hate against Chinese people. 
"It's a typical 'whole industry chain' aiming at creating hatred and Sinophobia in the Philippines. Will people with common sense see through the trick?" the embassy added. 
In a forum on July 12, US-based geospatial imagery firm Simularity said that hundreds of ships lingering in Union Banks in the West Philippine Sea are dumping human waste and sewage, causing environmental damage. 
Simularity CEO Liz Derr had earlier said that she was "not able to verify that these ships are from China based on satellite imagery and data," but pointed out that "the Philippine Coast Guard has taken numerous photos of these ships since March, and they are clearly Chinese."
Duterte's Cabinet members like Defense Secretary Delfin Lorenzana and Foreign Secretary Teodoro Locsin Jr had questioned the veracity of Simularity's report. Lorenzana earlier said he had directed the Armed Forces of the Philippines Western Command to verify and investigate the report.
Senators have also urged the government to act on the report. Senate President Pro-Tempore Ralph Recto urged the foreign affairs department to file a diplomatic protest against the ships lingering in the Philippine waters.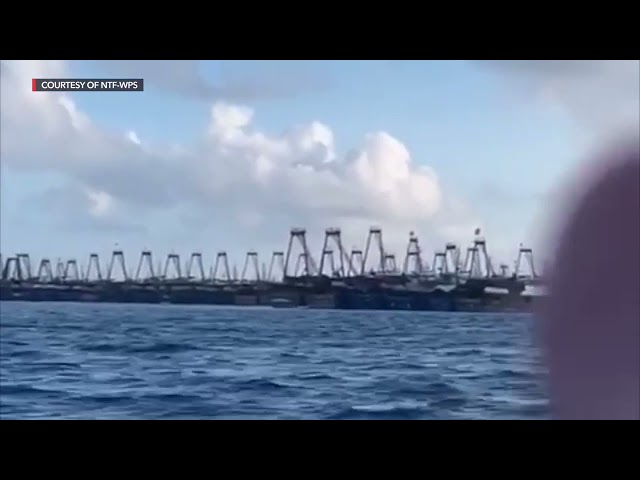 The DFA had earlier filed numerous diplomatic protests against the presence of the Chinese ships in the West Philippine Sea. – With reports from Sofia Tomacruz/ Rappler