AFP spokesperson Major General Edgard Arevalo says it is not the first time they received a warning from a Chinese ship
It was like you were inside your house and a guest told you to get out.
This was how it looked Tuesday, March 30, when a Chinese vessel in the West Philippine Sea told a patrolling aircraft of the Armed Forces of the Philippines to leave the area.
A voice speaking on radio in halting English could be heard in a video posted by ABS-CBN Reporter Chiara Zambrano. The person speaking was presumably aboard one of the Chinese vessels moored in the West Philippine Sea.
"You are approaching a Chinese reef. To avoid any move that may cause misunderstanding, please leave immediately and keep out," said the person on the radio.
However, the Filipino soldiers insisted on continuing their maritime patrol as planned.
They responded to their Chinese counterpart: "This is gov't Philippine aircraft C295. We are conducting routine maritime patrol over Philippine exclusive economic zone (EEZ). We are proceeding based on our planned route."
During its patrols on Tuesday, the military said it received 5 warnings from the Chinese ship. The military said they see and hear similar warnings each time they conduct a maritime patrol in the disputed seascapes.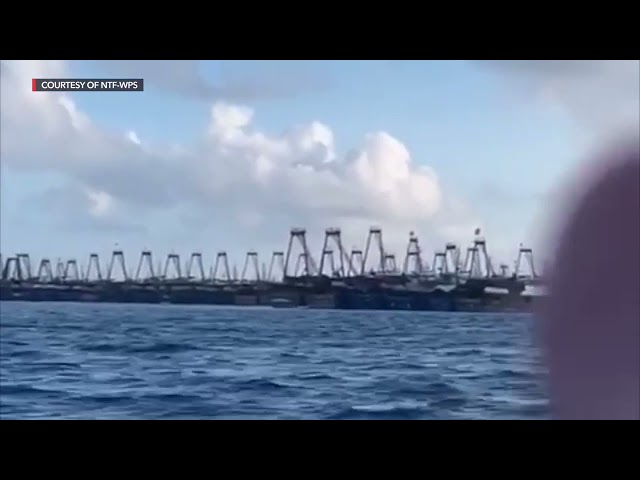 AFP spokesperson Major General Edgard Arevalo said it was not the first time that they received such a warning from the Chinese.
"It's not the first time. And those challenges have been customary. Hence, our reply is likewise customary. That we are conducting routine maritime patrol over our EEZ," the AFP spokesperson said in a message to reporters.
Since the 220 Chinese vessels were first spotted at Julian Felipe Reef on March 7, the military had been conducting aerial and maritime patrols in the area to assess the situation.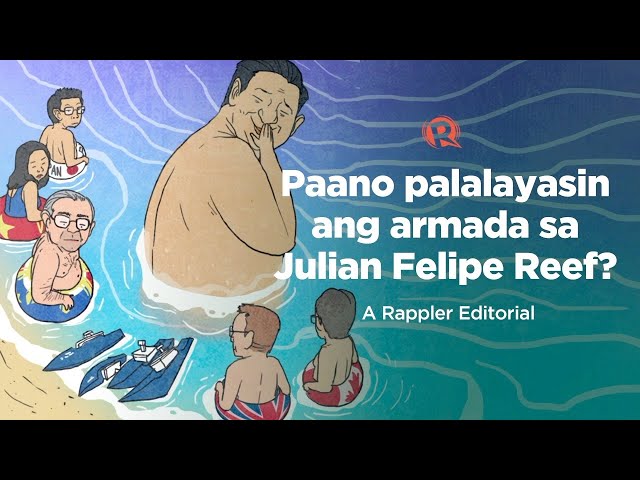 On March 25, Arevalo said the military ordered the deployment of Philippine vessels to beef up the country's presence in the area.
For years, China had been asserting its dominance in the South China Sea by claiming territories and islands in the region. It justifies its claim of these territories by virtue of the 9-dash line – a claim that was rebuked by the Hague Ruling.
The Hague Ruling in 2016 mandated that all islands in the disputed seascapes within its 200-mile exclusive economic zone belong to the Philippines. It upheld the claims of the Philippines in the disputed territories in accordance with the 1982 United Nations Convention on the Law of the Sea. – Rappler.com