This is AI generated summarization, which may have errors. For context, always refer to the full article.
(1st UPDATE) COA Chairman Michael Aguinaldo also says emergency procurements still require basic eligibility requirements. This is a major red flag in the government's dealing with Pharmally.
The Commission on Audit (COA) will take a closer look at the biggest winner of the government's pandemic contracts – a young and small company called Pharmally Pharmaceutical Corporation with so far P10 billion worth of deals, and whose major shareholder is wanted for stock manipulation in Taiwan.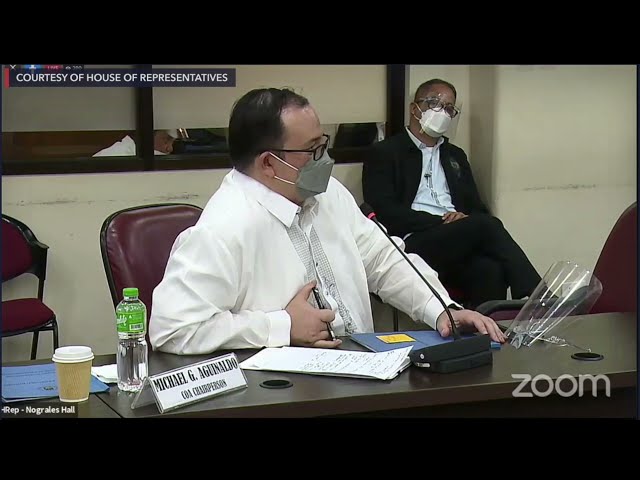 "Because of the news that has come out, and some of these allegations, the area would be under the resident auditor of PS-DBM. Those concerns, these issues that we've been seeing, the resident auditor has taken note and it's already being looked at," said COA Chairman Michael Aguinaldo during their agency's budget hearing at the House of Representatives on Friday, September 3.
Aguinaldo told House Deputy Speaker Rufus Rodriguez that resident auditor could come up with a report of their examination.
"We'll ask the resident auditor to come up with their own study. It's hard to commit an exact period, but maybe a month would be a reasonable time," said Aguinaldo.
Aguinaldo said during a Senate hearing on Thursday, September 30, that this has turned into a full-blown special audit.
"The special audit has commenced. We expect it before yearend perhaps," Aguinaldo told senators.
PS-DBM is the Procurement Service of the Department of Budget and Management (DBM), which awarded most of the pandemic contracts to Pharmally. It is the government's biggest procuring agency for COVID-19.
The 2020 audit report of the PS-DBM flagged expensive face masks and face shields, including three purchase orders with Pharmally in April 2020. The main observation was that the PS-DBM bought them at such high prices that it then had difficulty selling it to the agencies.
By the time PS-DBM received the supplies, market prices already dropped. Pharmally's face masks at the time went for as high as P27.72 per piece.
"It was an inventory issue, so the recommendations had to with that…. But I think the auditors are looking at some of these issues that had been raised in the Senate hearing," said Aguinaldo.
Eligibility
Rappler's previous investigations cited regulatory documents that showed Pharmally was only incorporated in September 2019, with a paid-up capital of only P625,000.
It didn't have any activity in 2019 except pay taxes and licenses, but in 2020, it was able to bag P7.9 billion in deals that year alone despite it not meeting the procurement law's requirement for a certain financial capacity.
Philippine procurement law requires what is called net financial contracting capacity (NFCC) that is worth the budget of the contract. Another is Single Largest Completed Contract (SLCC) worth half the budget of the contract.
Pharmally's P625,000 capital is nowhere near the required NFCC or SLCC for any of the single contract it bagged in 2020.
It turned out, too, that its co-owner was a businessman who, like his father, was wanted in Taiwan for financial fraud. The father is connected to President Rodrigo Duterte's former economic adviser Michael Yang.
Duterte's Bayanihan 1 and 2 laws also allowed agencies to undertake emergency procurements without public bidding.
Speaking on another issue of alleged overpricing in local government, Aguinaldo said basic issues of eligibility are not waived even in emergency procurements.
"The Bayanihan Act itself allows the President to skirt RA 9184 (Procurement Law) altogether, but to be fair to the President and the DBM, they applied the rules on emergency procurement which means that some of the basic rules still apply," said Aguinaldo.
"I would think that [legal, financial and technical qualifications] would still be applicable even in an emergency procurement," said Aguinaldo.
The government deals propelled Pharmally to a company with barely anything in 2019, to being a company with P7 billion worth of sales in 2020, retaining P264 million in net income. That is a giant leap for any company in just a year.
Fund transfer
Senator Franklin Drilon said the original sin was that of the Department of Health (DOH) transferring funds, particularly P41 billion, to the PS-DBM to purchase these pandemic supplies.
The 2020 audit of the DOH said this transfer lacked the required memorandum of agreement (MOA).
Both DBM and DOH said in previous Senate hearings that because masks were already declared common use supplies and equipment (CSEs) – the items under jurisdiction of PS-DBM – then no MOA was needed.
Rodriguez insisted the DOH should have done the procurement on their own because they had the expertise.
"The auditors' point of view is, if the CSEs are in stock, then you don't need a MOA because you're buying. But if they're not yet in stock, you're basically asking PS-DBM to buy it for you, in which case you should have a contract," said Aguinaldo.
Aguinaldo said the DOH had conceded that a MOA was needed.
"Hindi na nila kino-contest 'yun. Gumagawa na sila, o gumawa na ata sila ng MOA to at least document it," said Aguinaldo. (They're not contesting it anymore. They're doing, or they have already done, a MOA to at least document it).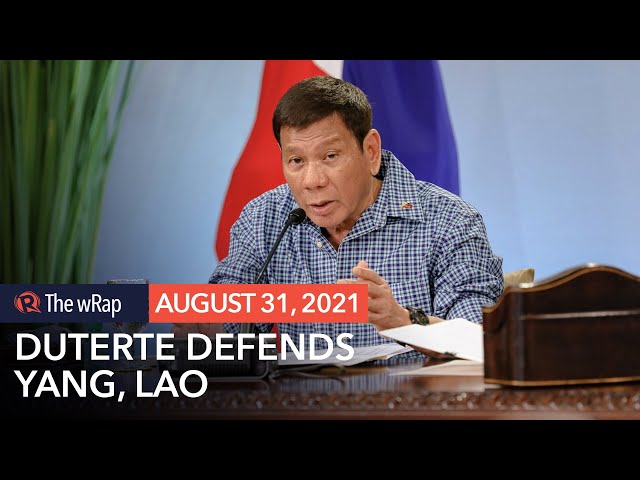 – Rappler.com