COA chairman Michael Aguinaldo reiterates intel funds are hard to audit. A lawmaker recommends an audit of communication expenses to see if the government pays trolls.
There is no need at this time to do a special audit of the government's anti-insurgency or National Task Force to End Local Communist Armed Conflict (NTF-ELCAC) funds, Commission on Audit (COA) chairman Michael Aguinaldo said on Friday, September 3.
"The recommendation of the assistant commissioner in charge, they cannot find material matter that would merit a special audit as of this time," Aguinaldo told the House Committee on Appropriations during COA's budget hearing on Friday.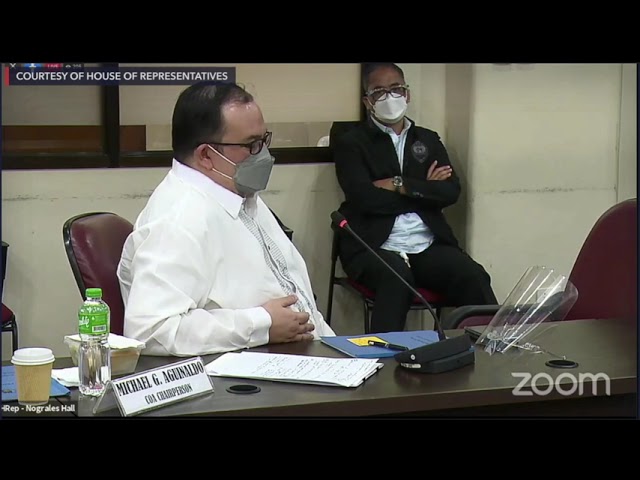 A special audit is a different audit from the regular annual audit reports (AARs) that COA produces and publicizes every fiscal year.
NTF-ELCAC funds are audited through the implementing agency. So far, for 2020, different agencies had been flagged for their use of NTF-ELCAC funds.
Technical Education and Skills Development Authority (TESDA), for example, was flagged for potential technical malversation for diverting P160 million from their scholarship funds to NTF-ELCAC without authority.
Aguinaldo said their special audit division is "overburdened," as it is the same unit that is continuously doing special audit of the now-unconstitutional pork barrel.
The Duterte government is proposing P28.1 billion for the NTF-ELCAC in 2022, which is P11.66 billion more than the P16.4 billion NTF-ELCAC received in 2021.
Hard to audit intel funds
The 2020 audit report of the military dedicated only one paragraph to its P120 million NTF-ELCAC funds, only saying it was "all utilized." It did not say if these were an intelligence fund.
COA earlier confirmed to Rappler that in 2019, the Armed Forces of the Philippines (AFP) got P1 billion in NTF-ELCAC funds "but such was in the form of Intelligence and Confidential Fund."
"A Credit Notice was already issued on said fund by the Intelligence and Confidential Fund Audit Office," said COA's public information officer Jonathan Beltran.
A credit notice means it was liquidated.
Aguinaldo said on Friday that intelligence funds are really hard to audit.
There are guidelines on how not to use intel funds. Some of the guidelines are you cannot use it to buy a car, and to pay salary, according to Aguinaldo. But, Aguinaldo added, there was nothing much that COA could do to scrutinize on what they spent it for.
For example, Aguinaldo said if they used the intel funds for an informant, no intel officer would ever reveal who their informant was.
"You only know if they haven't been used properly if something really happens, God forbid there's a bombing, you can ask, what did you do [with the intel funds], why were you not able to detect it?" Aguinaldo said in a mix of English and Filipino.
"We can just assume that if nothing happens, siguro nagagamit nila ng tama (probably they're using it correctly)," said Aguinaldo.
Aguinaldo said they "really cannot give an assurance" that they can comprehensively audit intelligence funds, and that it's more of the Congress that can do something.
"Perhaps the control will really fall on Congress insofar as how much you will allocate in confidential funds," said Aguinaldo.
How about communication expenses?
ACT Teachers Partylist Representative France Castro asked Aguinaldo for a report on the communication expenses of the Department of Foreign Affairs (DFA), Department of Finance (DOF), Presidential Communications Operations Office (PCOO), Department of National Defense (DND), AFP, Philippine National Police (PNP), and the Department of the Interior and Local Government (DILG).
Castro said there was a need to examine if communication expenses were used to employ trolls, prompted by the 2020 audit report of PCOO that shows "massive, unrestricted" hiring of 375 contractual workers, leading to unnecessary expense of P71 million.
PCOO, which is a member agency of NTF-ELCAC, has defended its hiring and said these were creatives personnel who worked in the social media operations of Malacañang.
"As regard the troll armies, do we have observation about the increase in communication expense of these agencies, based on your annual financial reports, can you give me a detailed breakdown of the communication expenses of these agencies?" Castro asked in a mix of English and Filipino.
Castro said government-employed trolls may be used to red-tag.
Aguinaldo affirmed the request.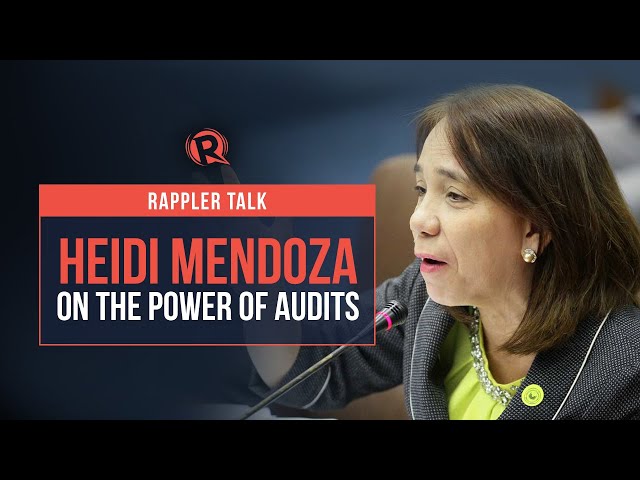 – Rappler.com