Commission on Elections Commissioner Antonio Kho Jr. cites no reason for withdrawing his Supreme Court bid
Commission on Elections (Comelec) Commissioner Antonio Kho Jr., President Rodrigo Duterte's fraternity brother, has dropped out of his application to be a justice of the Supreme Court.
Kho cited no reason when he wrote a letter to the Judicial and Bar Council (JBC) withdrawing his application, said Justice Secretary Menardo Guevarra, a JBC member.
Guevarra said Kho informed the JBC "through a letter, before the date of his public interview."
Kho was supposed to be interviewed by the JBC on Wednesday, August 11, but the council ended up interviewing only Finance Undersecretary Antonette Tionko, Court of Appeals (CA) justices Ramon Cruz and Apolinario Bruselas, and Sandiganbayan (SB) Presiding Justice Amparo Cabotaje-Tang.
The other applicants' interviews from past vacancies are still valid. They are: CA justices Japar Dimaampao, Ronaldo Roberto Martin and Maria Filomena Singh; SB justice Geraldine Faith Econg; Court Administrator Midas Marquez, and Deputy Court Administrator Raul Villanueva.
This is for the vacancy to replace former justice Edgardo delos Santos, who retired a year early.
No other applicant for the Delos Santos vacancy withdrew, said Court spokesperson Brian Keith Hosaka.
Kho's first government position under Duterte was justice undersecretary under resigned secretary Vitaliano Aguirre, also their fraternity brother.
Kho left the Department of Justice (DOJ) in 2018 when Guevarra asked the Aguirre-appointed undersecretaries and assistant secretaries to resign so he could bring in his trusted people.
Duterte then appointed Kho to the Comelec, where he can serve until February 2, 2022. There is another vacancy in the Supreme Court on January 9, 2022, when Justice Rosmari Carandang retires.
Kho is now one of the five Duterte appointees dominating Comelec.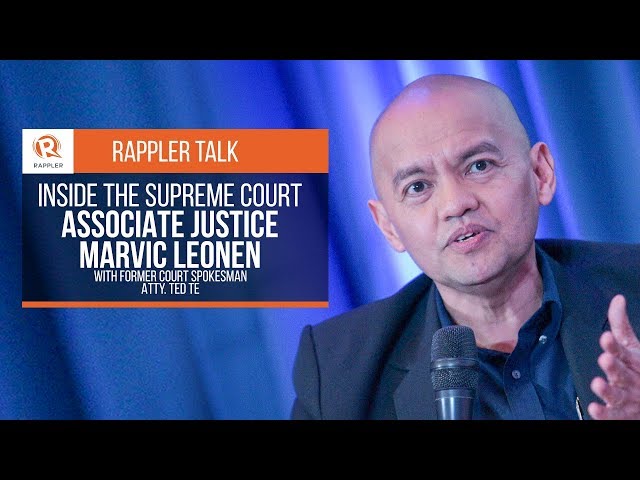 There are currently two vacancies in the Supreme Court, the Delos Santos vacancy, and the post left by Alexander Gesmundo when he was promoted chief justice.
Duterte already has the short list for the Gesmundo post.
Some of those shortlisted for the Gesmundo post are Econg, ponente of the decisions that acquitted Senator Bong Revilla of graft and plunder, and Sandiganbayan Associate Justice Rafael Lagos, who concurred with Revilla's graft acquittal.
– with a report from Dwight de Leon/Rappler.com