The Commission on Elections thumbs down alternative means of voting in 2022, as 'these are not authorized by law'
The Department of Health (DOH) on Friday, September 17, urged the Commission on Elections (Comelec) to find alternative ways for COVID-19 patients to participate in the 2022 polls.
In a press briefing, Health Undersecretary Maria Rosario Vergeire suggested that COVID-19 patients be allowed to vote through the internet or SMS.
"The DOH is not recommending COVID-19 patients to go out of their isolation rooms to do these kinds of activities because this might have some form of transmission and infect other people," she said in a mix of English and Filipino.
The Commission on Elections (Comelec), in response to the DOH, clarified that isolation polling places (IPPs) are not meant to accommodate voters who are confirmed to be positive for COVID-19 by the time they go to the voting center.
"Such IPPs are intended to serve persons who present symptoms upon their arrival at voting center on election day. While these persons may indeed turnout to be COVID-positive, they will not be turned away automatically just because they are suspected to be potential cases," Comelec spokesman James Jimenez said.
"The idea of requiring such persons to leave their isolation facilities was never really on the table," he added.
Jimenez also thumbed down the possibility of alternative means of voting mentioned by the DOH, saying "these are not authorized by law and will not be employed on May 9, 2022."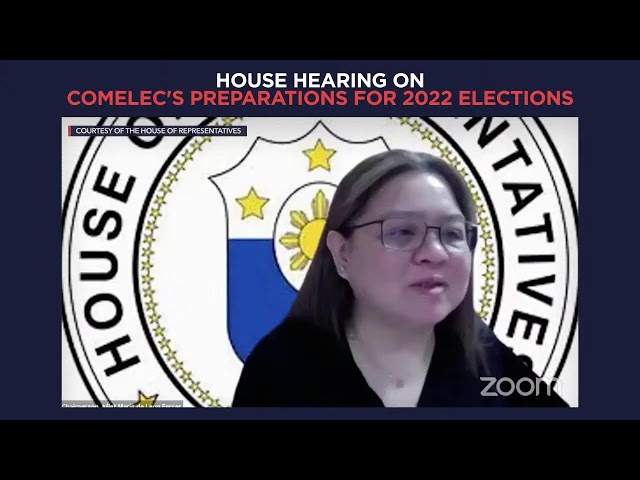 Comelec Chairman Sheriff Abas earlier said that the commission would coordinate with the government coronavirus task force to finalize the safety protocols for the coming elections.
On September 9, the House suffrage and electoral reforms panel sent to reporters a copy of the draft of the Comelec's New Normal manual. This only stated that if a voter temperature on the polling day reads 37.5°C, the individual shall proceed to isolation polling place to vote.
"Voters whose temperature reads at 37.5°C shall proceed to be evaluated by the medical personnel. If evaluated to be with fever, voter may proceed to the IPP (isolation polling place) to vote," it read.
The May 9, 2022, vote will be the first nationwide exercise to be conducted against the backdrop of a global health crisis. – Rappler.com