The Commission on Human Rights says it will conduct its own probe into the killing of 52-year-old Lilybeth Valdez by Police Master Sergeant Hensie Zinampan in Quezon City
The Commission on Human Rights (CHR) on Tuesday, June 1, urged the Philippine National Police (PNP) to fulfill its promise of internal cleansing, after a cop killed a 52-year-old mother in Quezon City.
"After a string of recent deaths and killings being attributed to police officers, we urge the PNP to translate commitments of internal cleansing into actual reduction of cases of human rights violations on the ground," CHR spokesperson Jacqueline de Guia said in a statement.
"One death is one too many," she added.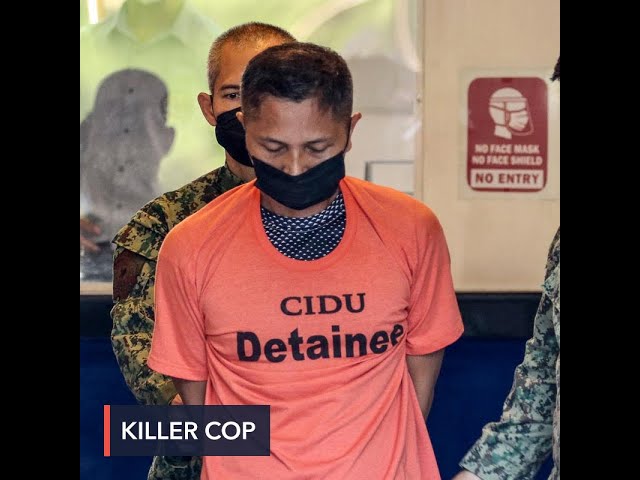 The CHR issued the statement after Police Master Sergeant Hensie Zinampan shot and killed 52-year-old Lilybeth Valdez on Monday night, May 30, in Fairview, Quezon City.
PNP chief General Guillermo Eleazar ordered the filing of a murder complaint and an administrative case against Zinampan, who was arrested on Tuesday.
Eleazar, appointed in May, said he would focus on cleaning the ranks of police amid past controversies. This has also been the promise of many of his predecessors.
The CHR, meanwhile, will conduct its own investigation into the incident, which was caught on video by the victim's grandson.
"This incident is gravely concerning as we expect our police to 'serve and protect,' and not be at the frontlines of violating rights, let alone arbitrarily curtailing one's right to life," De Guia said.
The killing of Valdez is the latest show of violence by state forces on top of the already widespread killings under President Rodrigo Duterte's bloody war on drugs.
On May 24, a policeman killed an 18-year-old man with special needs in Valenzuela City, allegedly after a scuffle following his arrest for illegal cockfighting. The victim's family, however, said he has autism and was afraid of cops.
In December 2020, Police Senior Master Sergeant Jonel Nuezca shot and killed 52-year-old Sonya Gregorio and her 25-year-old son Frank in Tarlac. The incident was also captured on video.
In a statement, rights group Karapatan said the recent killings show that "the dangerous mindset of normalizing such killings is deeply ingrained among state forces."
"What is clear and apparent is that accountability should not just be a photo op or a press release," said Karapatan secretary general Cristina Palabay.
"Paying lip service to accountability, however, is not and would never be justice, and the first urgent step towards genuine justice is to end all forms of police violence and brutality, and to stop the killings in the Philippines now," she added. – Rappler.com