The Internal Affairs Service of the Marinduque police is also in the pre-charge investigation phase of the case
Philippine National Police (PNP) chief Police General Guillermo Eleazar said on Tuesday, August 24, that the cop who killed a farmer in Marinduque is now facing murder and administrative complaints.
The PNP chief said that a murder complaint was filed by the family of Alberto Delos Reyes, who was killed by Police Corporal Jay Anthony Custodio. Aside from this, an administrative complaint was also filed against Custodio and Police Lieutenant Marson Lontoc, the former officer-in-charge of the Buenavista municipal police . 
According to the police report, Delos Reyes was allegedly shot dead by Custodio during an alleged anti-illegal logging operation in Buenavista, Marinduque. The PNP added that the victim's family said that Delos Reyes' 10-year-old son witnessed the crime.
The cop said he shot Delos Reyes in self-defense, adding that he did not intend to kill the farmer, but just to stop him from swinging his jungle bolo.
Amid the complaints, the cop was just relieved and reassigned to the Marinduque Provincial Police Office. He is under restrictive custody.
Eleazar said the investigation is ongoing and the Marinduque police Internal Affairs Service (IAS) is currently at the pre-charge investigation phase. In this stage, all evidence provided by the complainant will be examined by the IAS.
According to the tally of rights group Karapatan, there are at least 414 victims of extrajudicial killings in the country since President Rodrigo Duterte rose to power in June 2016 up to July 2021.
In July, Albay cops also reportedly killed two activists who were spray-painting a public property with a protest slogan. The victims were identified as Jemar Palero and Marlon Naperi, both members of local progressive groups in the Bicol region.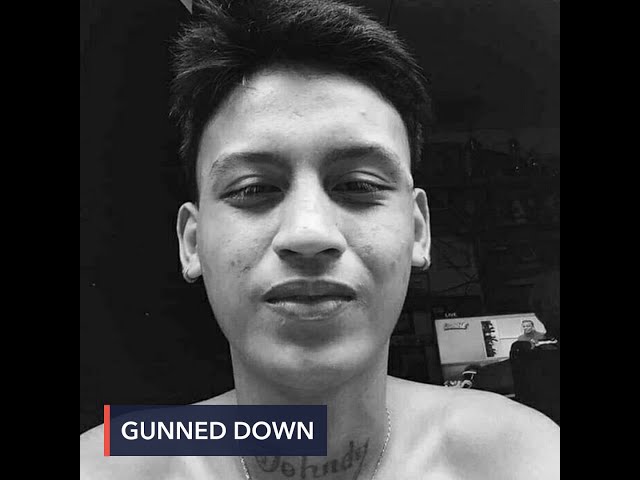 Johndy Maglinte, a 16-year-old young father, was also killed by cops in an anti-drug operation in Laguna in June. Maglinte's family claimed he was killed because he witnessed the murder of his companion in the same anti-drug operation. – Rappler.com