The Philippines now has 914,971 after 10,726 new infections were confirmed on Friday, April 16
The Philippines on Friday, April 16, logged 10,726 new COVID-19 cases, bringing the country's total to 914,971.
Of the total cases, 21.1% or 193,476 are active or currently sick – the highest reported number of active cases since the coronavirus pandemic started.
The Department of Health (DOH) also reported 145 new deaths due to COVID-19, bringing the death toll to 15,738.
Meanwhile, recoveries are up by 650, raising the total to 705,757.
The DOH also reported a positivity rate of 19.7% out of 41,905 tests in its bulletin. These positive cases are added to the tally of confirmed cases only after further validation. The department explained that the process helps ensure that cases would not be recorded in duplicates and that all test results had been submitted.
The DOH said six laboratories were not able to submit their data on time.
In its latest report released on Friday, the Octa Research Group said that downward trend of cases was observed in some Metro Manila cities, such as Pasay, Manila, Marikina, Taguig, and Mandaluyong.
"While the trend has slowed in the NCR, the region will continue to have a high number of new COVID-19 cases for the next weeks, which means the demand for hospital care in the NCR will not ease very soon," the Octa team said.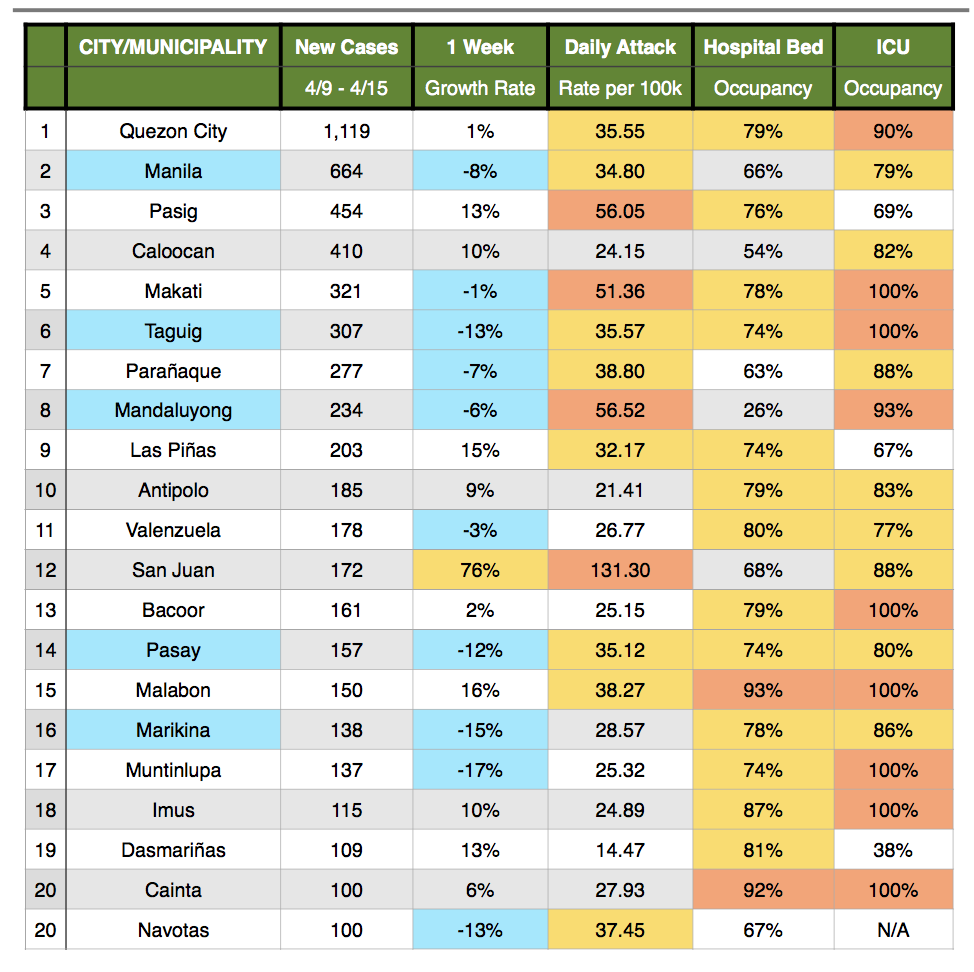 On Friday morning, Presidential Spokesperson Harry Roque announced that the government coronavirus task force has approved the inclusion of more sectors eligible to get COVID-19 shots as economic frontliners under the A4 priority goup.
Among those added to the list are teachers, members of the diplomatic community and Department of Foreign Affairs (DFA) personnel manning consular services, Department of Public Works and Highways (DPWH) employees monitoring infrastructure projects, cable and internet service providers, public utility workers, and media workers. – Rappler.com