Friday's jump sent the country's total COVID-19 caseload climbing to 1,713,302
On Friday the 13th of August, the Department of Health (DOH) recorded 13,177 new confirmed COVID-19 cases, the second biggest single-day tally since the pandemic began.
The peak of infections was on April 2, 2021, when 15,310 cases were reported.
Friday's jump sent the country's total COVID-19 caseload climbing to 1,713,302. Of these, 5.6% or 96,395 cases were active or currently sick. It was the most recorded active cases since April 23, when 102,799 were reported.
The DOH also recorded 299 deaths. The total death toll due to COVID-19 in the country increased at 29,838.
Meanwhile, recoveries were up by 4,322 for a total of 1,587,069.
The DOH reported a positivity rate of 23.6% out of 57,355 tests in its bulletin. These positive cases were added to the tally of confirmed cases only after further validation. This process helped ensure cases would not be recorded in duplicate, and that all test results had been submitted, explained the department.
The DOH said all testing hubs were operational on Wednesday, August 11, while four laboratories were not able to submit their data on time. The cases reflected in the bulletin were based on tests conducted two days ago.
"Based on data in the last 14 days, the 4 non-reporting labs contribute, on average, 2.1% of samples tested and 1.5% of positive individuals," theD DOH said.
On Friday morning, the DOH said that 54 areas in the country have been placed under alert level 4 or the highest COVID-19 alert classification in terms of severity of COVID-19 incidence.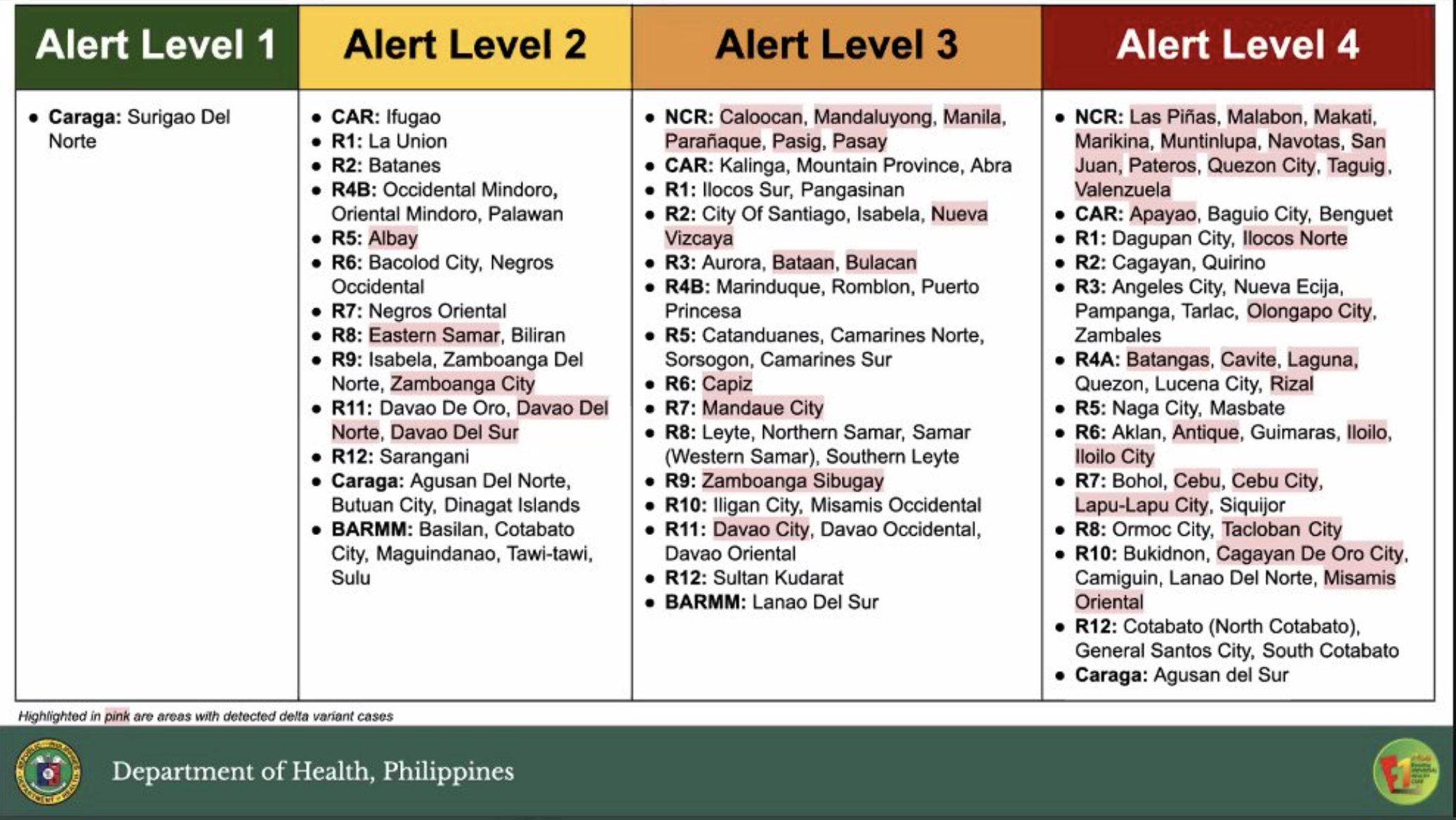 As Metro Manila, along with several provinces and cities, remained in a tight lockdown, hospitals across the country are reporting a rise in cases possibly fueled by the more contagious Delta variant of COVID-19.
A number of hospitals in the capital region declared that their COVID-19 wards and intensive care units have reached full capacity. (READ: Philippine hospitals already feeling the rise of the Delta variant cases)
The Philippines now has 627 known cases of the highly transmissible Delta variant, but there are concerns that the actual number may be far higher, as the Philippine Genome Center is only sequencing a small percentage of the positive cases.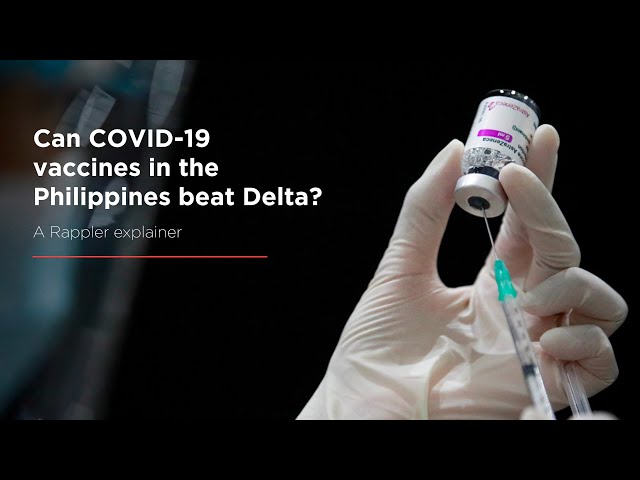 The fact that Delta is now regarded as the "fastest and the fittest" variant of SARS-CoV-2 that causes COVID-19 also gives reason to assume there are more cases than what is currently being reported. If the original virus can infect about three people, and the Alpha variant can infect some four to five, Delta can infect up to eight people. – Rappler.com