Saturday's cases are the second-highest single-day tally since the pandemic began. The country's 7-day average for new cases reaches an all-time high.
The country's new daily COVID-19 infections continued rising after the Department of Health (DOH) reported 14,249 cases on Saturday, August 14. This surpassed the previous second highest single-day tally recorded only last Friday, August 13.
Since breaching the 12,000-mark this week, the number of new daily COVID-19 infections have surged to new highs every day. Here are the numbers:
August 11 – 12,021;
August 12 – 12,439;
August 13 – 13,177;
August 14 – 14,249.
The country's seven-day average was also a new all-time-high, at around 11,288 cases, even worse than the surge of April and May 2021.
The peak of recorded infections in a single day was 15,310 on April 2, 2021.
The country's total COVID-19 caseload climbed to 1,727,231.
Of these, 98,847 are active cases or currently sick. The total active cases also continued to soar as it was the most recorded since April 23, when the number jumped to 102,799.
The DOH's daily bulletin also included 233 new deaths due to the disease, bringing the total death toll to 30,070.
Meanwhile, there were 11,714 newly reported recoveries on Saturday, bringing the total recoveries in the country to 1,598,314.
On Saturday, the DOH reported a positivity rate of 24.9% out of 52,679 tests in its bulletin. These positive cases were added to the tally of confirmed cases only after further validation. This process helped ensure cases would not be recorded in duplicate, and that all test results had been submitted, explained the department.
The DOH said all testing hubs were operational on Thursday, August 12, while four laboratories were not able to submit their data on time.
Recent upticks in cases have been recorded in the Philippines as the country battles the infiltration of the highly infectious Delta COVID-19 variant.
There are at least 627 known cases linked to the Delta variant, but there are concerns that the actual number may be much higher, as the Philippine Genome Center only sequences a small percentage of positive cases.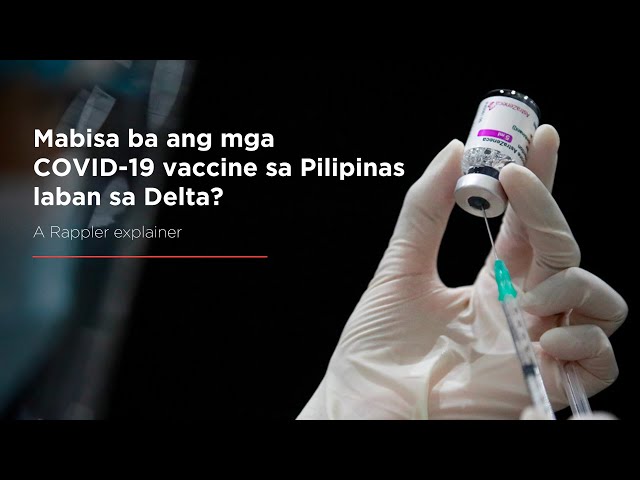 Virus epicenter Metro Manila, along with several provinces and cities, had earlier been placed under enhanced community quarantine (ECQ) or hard lockdown.
On the morning of August 13, the DOH said that 54 areas in the country have been placed under alert level 4, or the highest COVID-19 alert classification in terms of severity of COVID-19 incidence.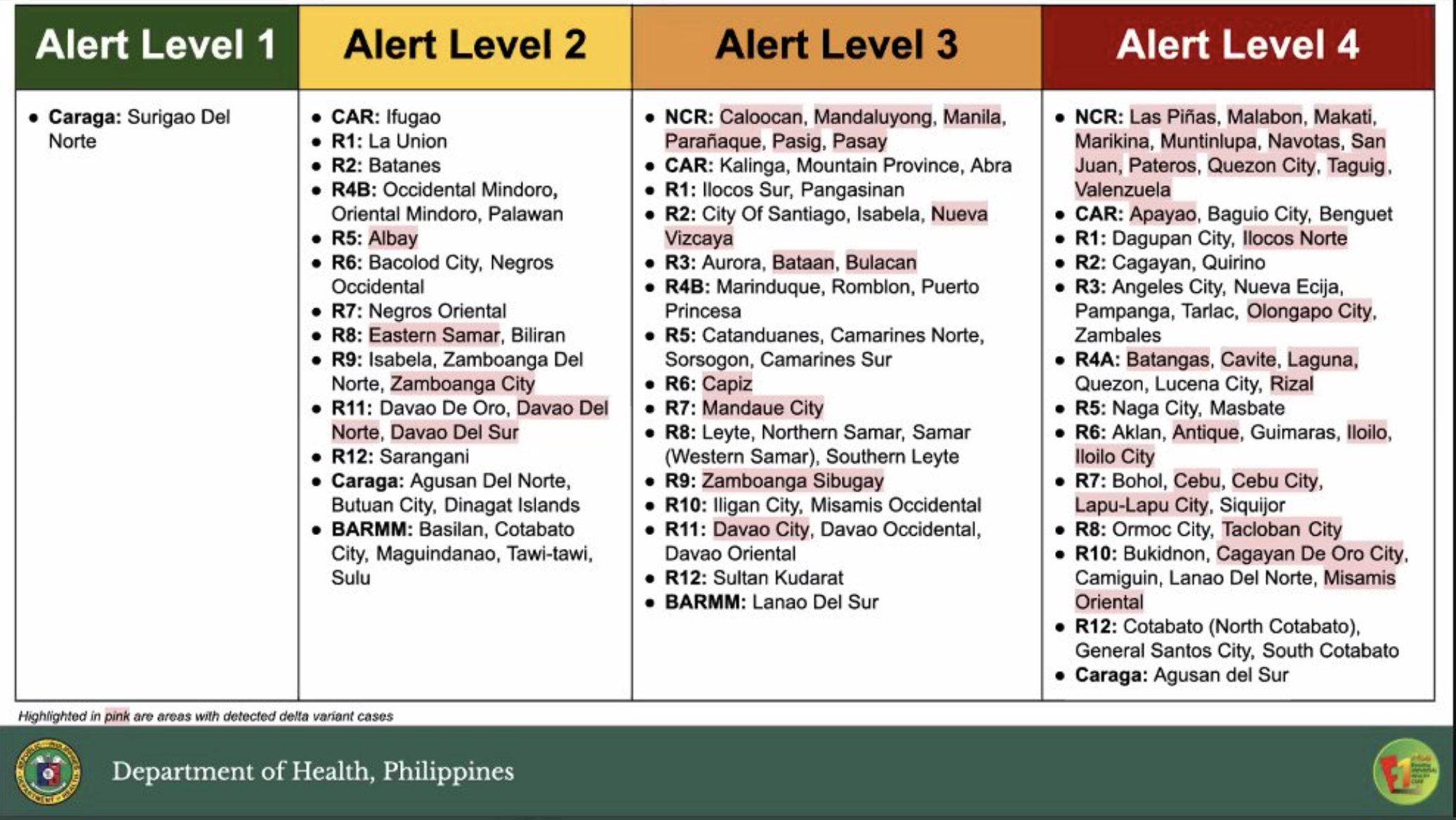 Experts have flagged the sluggish vaccination rollout in the country, with just 10.34% of the population fully vaccinated as of August 8.
Because of this rate, the Philippines has been identified as possibly one of the last nations in the Southeast Asian region to reach herd immunity. – Rappler.com