It is the fifth straight day that the Philippines has seen a five-digit rise in cases
The Philippines recorded 14,749 new COVID-19 cases, the new second highest single-day tally, on Sunday, August 15.
Sunday's new cases bring the country's total caseload to 1,741,616, announced the Department of Health (DOH) in its bulletin.
Sunday was the fifth straight day that the country saw a five-digit rise in cases, beginning with the 12,021 logged on Wednesday, August 11.
The seven-day average of new cases was also pushed to a fresh peak, at around 12,013. This is already worse than the highs recorded in mid-April.
The current record for the single-day tally of new cases is at 15,310, reported on April 2.
Total active cases in the country again breached 100,000 on Sunday, after nearly four months below that level. There were 102,748 active cases, or 5.9% of the country's total caseload.
The DOH also logged 270 new fatalities due to the virus, bringing the death toll to 30,340. This is the third consecutive day that over 200 new deaths were reported.
Meanwhile, recoveries are up by 10,720, raising total recoveries to 1,608,528.
The DOH reported a daily positivity rate of 23.5% out of 59,857 tests in its bulletin on Sunday. These positive cases are added to the tally of confirmed cases only after further validation. This process helps ensure cases would not be recorded in duplicate, and that all test results had been submitted, explained the department.
The health department added that all testing hubs were operational on Friday, August 13, while three laboratories were not able to submit their data on time. The cases reflected in the DOH's bulletin are based on tests conducted two days ago.
The uptick in new cases is taking place as the country grapples with the highly infectious Delta variant of the virus.
There are at least 807 confirmed cases of the Delta variant in the Philippines as of Sunday. However, there are concerns that the actual number may be higher, as the Philippine Genome Center only sequences a small percentage of positive cases.
The DOH on Sunday also said the Philippines has detected its first case of the Lambda variant.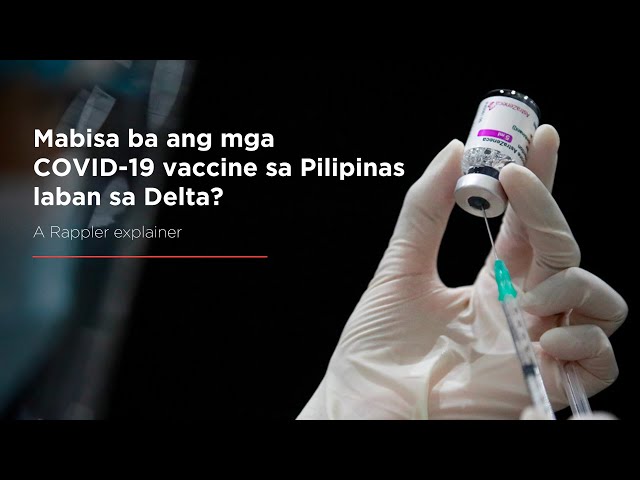 Parts of the country are under strict lockdowns, including Metro Manila and Laguna which are under enhanced community quarantine (ECQ) until Friday, August 20.
Other areas are either under modified ECQ or general community quarantine with restrictions.
Last Friday, the DOH identified 54 provinces and major cities under alert level 4, the highest alert classification in terms of the severity of COVID-19 incidence. – Rappler.com