The jump in infections on Monday, August 23, raises the country's total COVID-19 caseload to 1,857,646
The Philippines on Monday, August 23, reported 18,332 new COVID-19 cases, the highest since the pandemic began.
Monday's jump in infections raised the country's total COVID-19 caseload to 1,857,646.
Of the total, 7% or 130,350 cases are active or patients currently sick with the disease. The country's record for the most number of active cases was logged on April 17, when 203,710 were reported.
The Department of Health (DOH) also recorded 151 fatalities, bringing the total death toll to 31,961.
Meanwhile, recoveries were up by 13,794, for a total of 1,695,335.
The DOH reported a positivity rate of 24.9% out of 64,957 tests in its bulletin. These positive cases were added to the tally of confirmed cases only after further validation. This process helps ensure cases would not be recorded in duplicate, and that all test results had been submitted, explained the department.
The positivity rate of 24.9% means that around one in four people tested turned out positive for the virus.
The DOH said all testing hubs were operational on Saturday, August 21, while three laboratories were not able to submit their data on time. The cases reflected in the bulletin were based on tests conducted two days ago.
"Based on data in the last 14 days, the three non-reporting labs contribute, on average, 0.2% of samples tested and 0.5% of positive individuals," the DOH said.
Earlier on Monday, the DOH also confirmed community transmission of the Delta variant in virus epicenter Metro Manila and in the nearby region of Calabarzon.
Community transmission means there are multiple unrelated clusters in several parts of a country or sources of infection are no longer traceable as large numbers of cases are not linkable to transmission chains.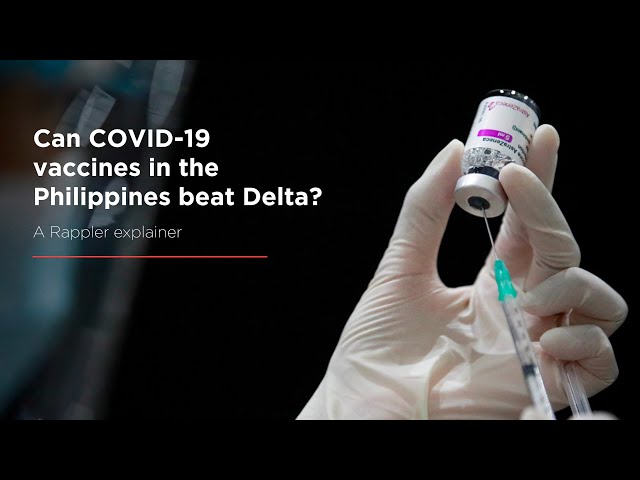 The DOH also reported 466 new Delta variant cases in the country. The Philippines now has 1,273 known cases of the highly transmissible variant, but there are concerns that the actual number may be far higher, as the Philippine Genome Center is only sequencing a small percentage of the positive cases. – Rappler.com