Nearly 6 months into the pandemic, the death toll stands at 3,558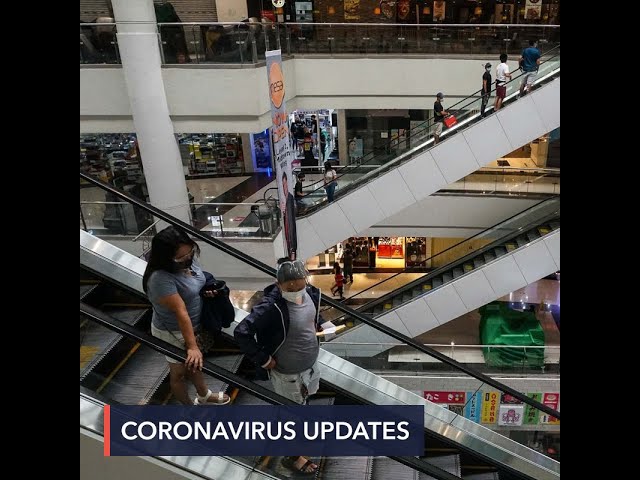 The number of confirmed coronavirus cases in the Philippines grew to over 220,000 after the Department of Health (DOH) reported more than 3,400 cases on Monday, August 31.
Reports from 97 out of 110 labs listed 3,446 newly reported cases, bringing the total number of cases to 220,819.
The DOH said 2,965 or 86% of the newly reported cases occurred within the last 14 days.
Metro Manila still topped the regions that saw an increase in new cases, with 1,528 or 52% of newly reported cases, followed by Calabarzon (442 or 15%), and Central Luzon (275 or 9%).
The latest number of total confirmed cases is slightly over the 210,000 cases experts earlier projected could be seen by the end of the month if Mega Manila was kept under a modified enhanced community quarantine until August 31.
Experts studying the pandemic in the Philippines had estimated 230,000 confirmed cases could be seen nationwide by the end of August. However, due to lags in processing tests, the actual number of positive cases that occurred in real-time won't be known until samples have been tested.
The DOH also reported 38 new deaths, 31 of which occurred in August, 4 in July, and 3 in June. The country's death toll currently stands at 3,558.
The number of recoveries also grew to 157,562, after 165 new recoveries were reported Monday.
What comes next?
The growing number of cases come as President Rodrigo Duterte is expected to announce new quarantine restrictions in Metro Manila and 14 other areas that remain under general community quarantine (GCQ). The following areas are currently under GCQ, while the rest of the country is under modified GCQ:
Metro Manila
Cavite
Bulacan
Rizal
Laguna
Nueva Ecija
Quezon
Batangas
Cebu City
Mandaue City
Lapu-Lapu City
Talisay City
Minglanilla
Consolacion
Iloilo City
On Monday, Trade Secretary Ramon Lopez said gyms, drive-in cinemas, internet cafes, and pet grooming services will once again be allowed to operate in areas under GCQ starting September 1. Aside from this, personal grooming services as well as testing, tutorial, and review centers will also be allowed to reopen.
Government officials earlier wanted to reopen gyms and other types of establishments on August 1, but this was met with opposition from doctors who appealed for a review of the measure.
Experts have urged caution over reopening these locations as they are known to carry high risks of transmission. Because they operate in confined settings with limited airflow, studies have pointed out these locations make it difficult for droplets carrying the virus to properly disperse, unlike in open spaces.
On Monday, the DOH said 23 duplicate cases were removed from the total case count, including 4 recoveries. Two more cases earlier reported as recoveries turned out to be deaths after final validation.
The DOH reiterated these reported numbers undergo constant cleaning and validation. – Rappler.com