The Department of Health also reports 4 new deaths due to COVID-19, bringing the country's death toll to 12,972
The Department of Health (DOH) on Monday, March 22, recorded 8,019 new confirmed COVID-19 cases – the Philippines' highest single-day tally, so far.
This brings the country's total confirmed cases to 671,792. Of these cases, 12.1% or 80,970 cases are active or are currently sick – the second highest after August 15, 2020, when 83,109 active cases were reported.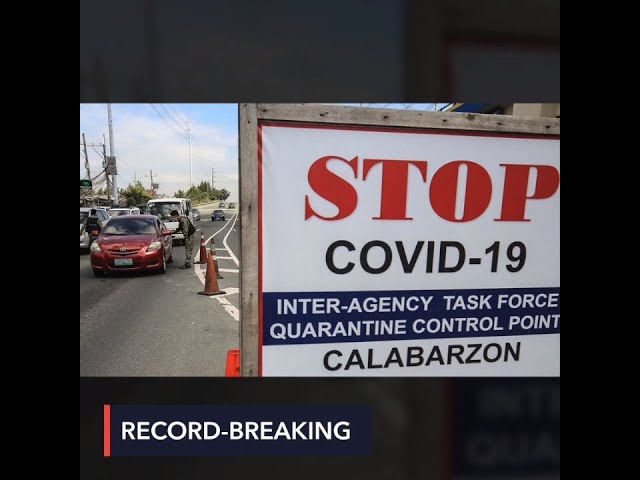 The DOH also reported four new deaths due to COVID-19, bringing the death toll to 12,972. Meanwhile, recoveries are up by 103, raising the total to 577,850.
On Monday morning, Health Undersecretary Maria Rosario Vergeire said that the more infectious variants of COVID-19, such as the United Kingdom (B117) and South Africa (B1351) variants, are now present in all cities in virus epicenter Metro Manila.
Vergeire said that these variants have helped drive the surge of COVID-19 cases in the capital region, but she stressed that the public's non-compliance with health protocols still was the "root cause."
After COVID-19 cases shot up to nearly 8,000 over the weekend, the Philippine government announced stricter quarantine measures, or what is essentially a general community quarantine-modified enhanced community quarantine hybrid enforced within a new Metro Manila-Rizal-Bulacan-Cavite-Laguna bubble. – Rappler.com