Active cases or those who are currently sick near 100,000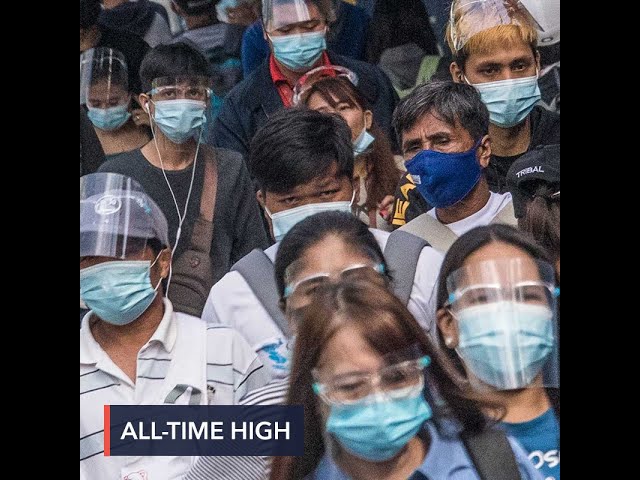 The Philippines on Thursday, March 25, logged 8,773 new COVID-19 cases, the highest since the pandemic began. This brings total confirmed cases in the country to 693,048.
The Department of Health (DOH) reported 56 new deaths due to COVID-19, bringing the death toll to 13,095. Meanwhile, recoveries are up by 574, raising the total to 580,062.
Of the total cases, 14.4% or 99,891 cases are active or are sick – the highest reported active cases since the pandemic started.
For 8 straight days, the country has been reporting over 5,000 cases. Just this month, at least 116,696 new cases have been reported (excluding duplicates removed by DOH). This is already more than the combined 102,288 new cases reported in January and February.
On Wednesday, March 24, a DOH official said that cities in virus epicenter Metro Manila are now at "high to critical risk."
Dr Alethea de Guzman of the DOH Epidemiology Bureau said that a number of cities in the capital region had experienced a 200% rise in COVID-19 cases from the previous weeks.
She added that the possible effects of the government's interventions to curb virus spread, such as the "NCR Plus" bubble, could be seen in two to 3 weeks.
Octa Research fellow Professor Ranjit Rye said that if the reproduction number (R) – the number of people that one COVID-19 positive case can infect – is still high after next week, "we may have to consider stricter quarantine classification." – Rappler.com